Trying to narrow down where to visit on your trip to Japan? Cost and number of vacation days are both major factors to consider when arranging your trip. They can limit how much of a country you can see in a single trip, so knowing which area will best suit you is key. Everyone's "dream" Japan itineraries will look a bit different. The diversity of the country draws travelers with an immense range of interests from anime to bird watching and beyond.
We've compiled some useful information about the offerings of each of Japan's four main islands to help you select which will best meet your Japan Tour hopes.
Honshu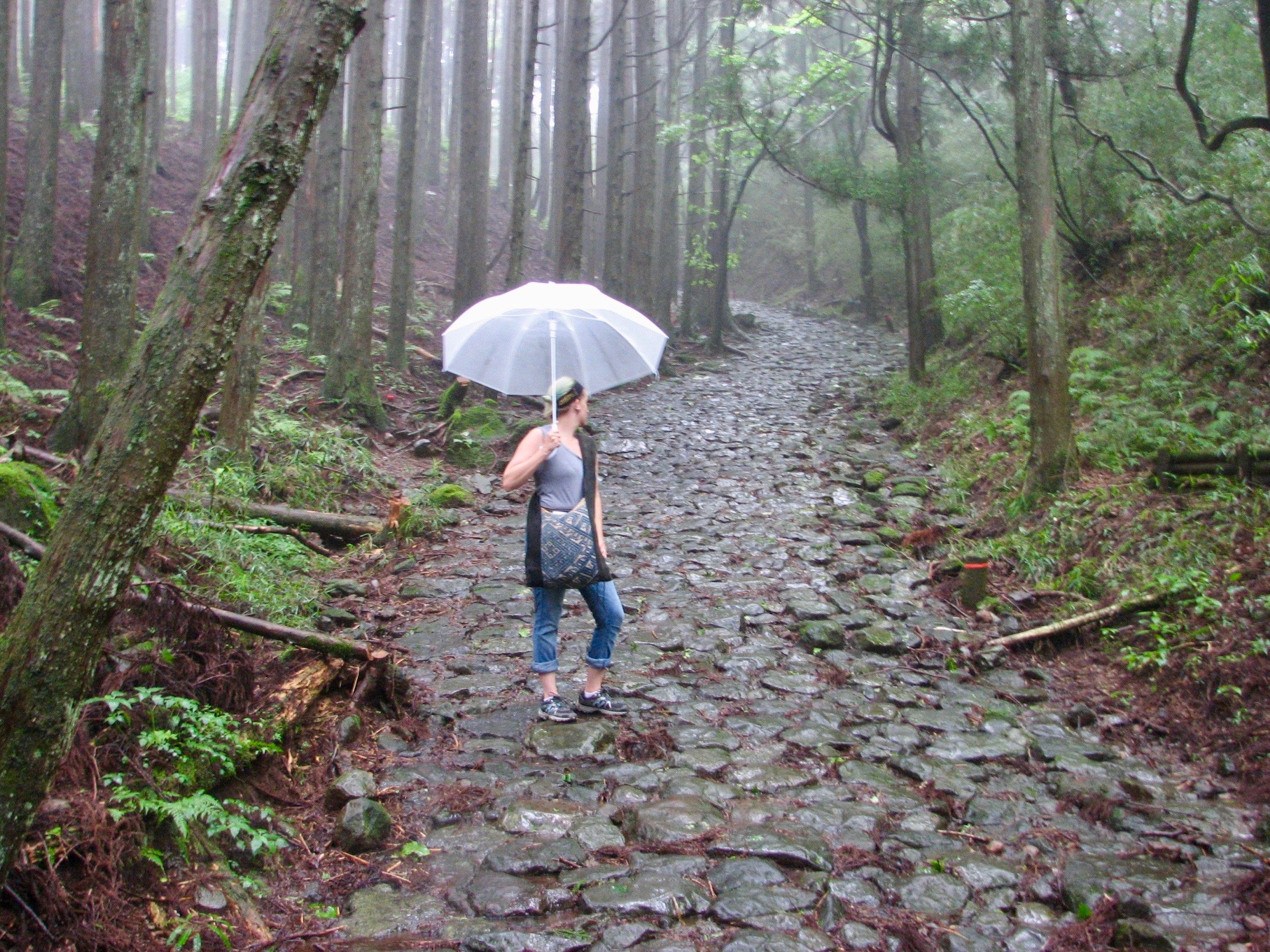 Segment of the Tokaido trail in Hakone. Photo by Laura Hagler
Honshu is an incredibly popular choice for those hoping to hit the must-see sites on a typical Japan tour package. The island is well-connected by shinkansen (bullet train) lines, which can zip you between major cities in just a few hours.
Most travelers fly into one of Tokyo's two international airports to begin their journey. For more inspiration on what is available upon your arrival to Tokyo, please download our Tokyo Travel Guide. Japan has had three main capitals, the current being Tokyo. All are jam packed with UNESCO sites, picturesque neighborhoods, National Treasures, and calming temples. Nara, the smallest of the three, is home to Todai-ji, an impressive Daibutsu (Great Buddha), and a friendly deer population. Kyoto offers gardens, shrines, museums, cultural experiences like calligraphy and tea ceremony, and so much more.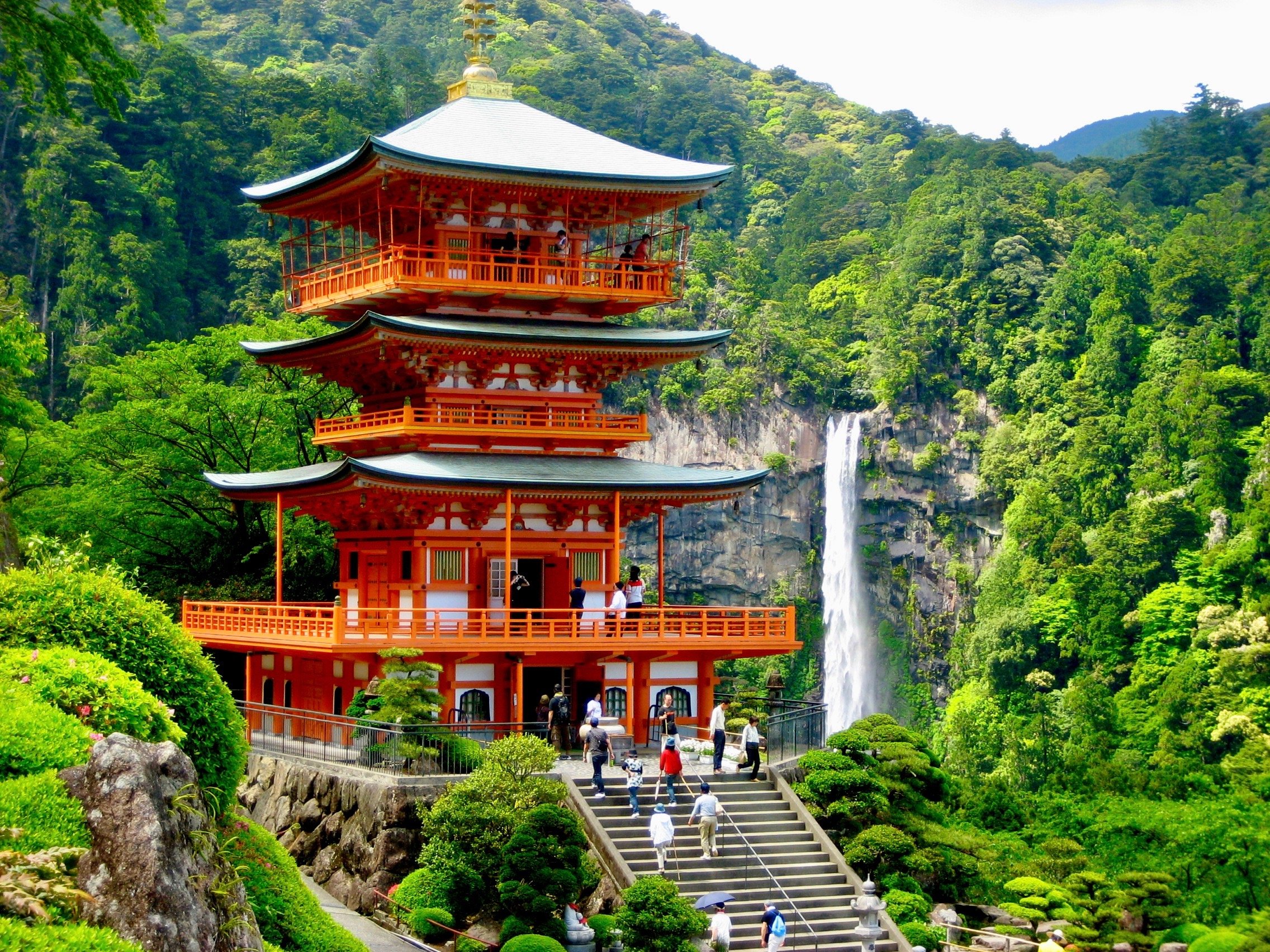 Kumano Nachi Taisha in Wakayama along Kumano Kodo Pilgrimage. Photo by Laura Hagler
Other top locations are Osaka, Hiroshima, Hakone, Kanazawa, and Takayama, but many wonderful smaller towns are available to explore as well! Honshu has beautiful natural scenery, hiking and pilgrimage trails, festivals, Michelin-rated restaurants, sake production, historic onsen (hot springs) and ryokan, the list just keeps going and going! If you only have a week or two to spend in-country, Honshu may be the best fit for a taste of it all.
Hokkaido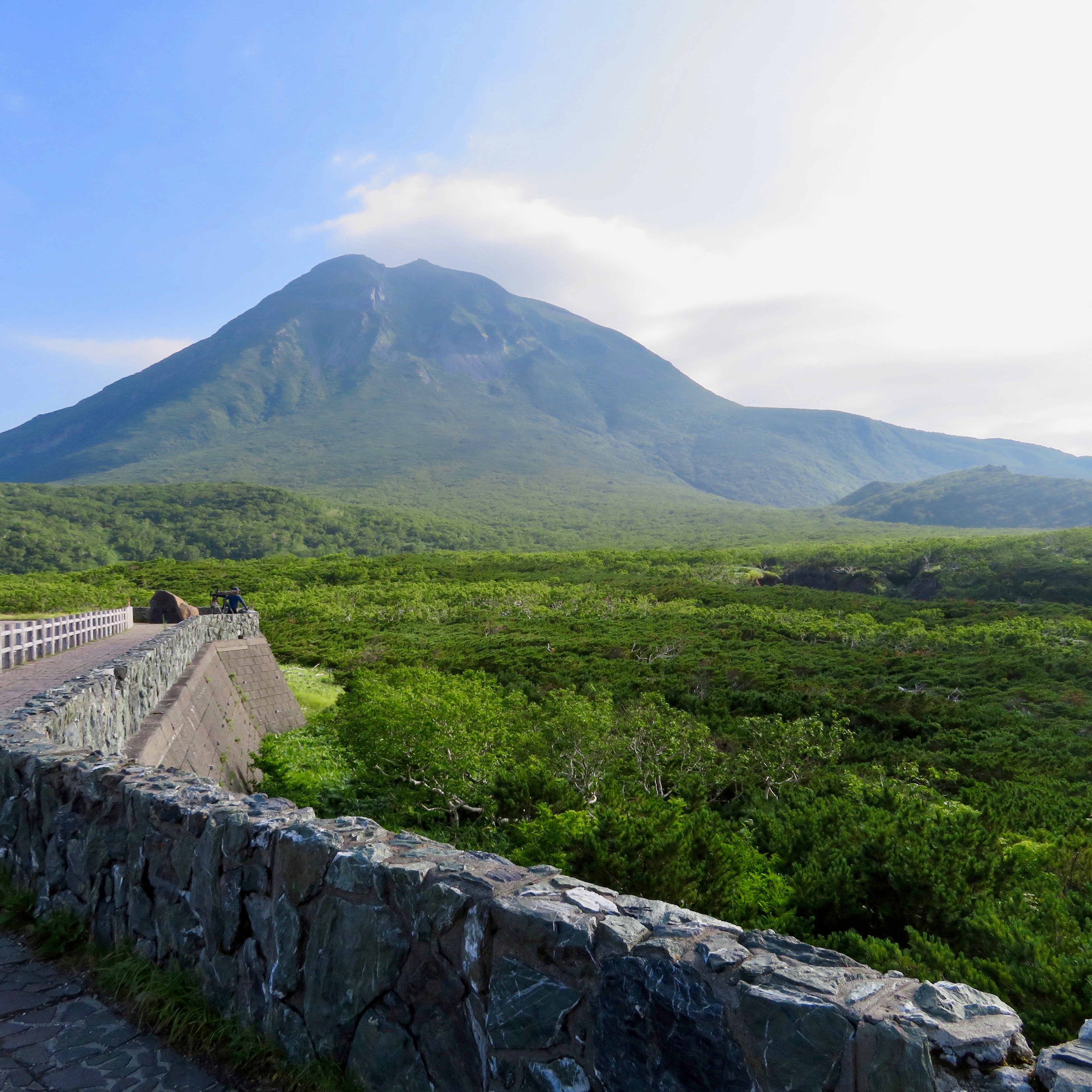 Shiretoko Peninsula's National Park. Photo by Laura Hagler
Summers in Hokkaido are slightly cooler than the more southern islands, which makes it a nice escape from the heat. The island's sprawling National Parks offer hiking trails, bear watching cruises, lakes, and rugged coastlines. Furano has colorful fields of lavender, poppies, cosmos, and other seasonal flowers. Learn about Ainu (indigenous peoples of Japan) history for a better understanding of life on this island and why it stands apart from the rest of the country.
Winter sees snowboarders and skiers heading to Hokkaido's ski resorts for some of the finest powder in the world. The Yuki Matsuri (Snow Festival) in Sapporo and onsen in Noboribetsu pair well with time on the slopes if you want to pack some culture and relaxation in with your winter sport adventure. The north of the island is famous for ice flows on the shores of the Sea of Okhotsk, and Kushiro's marshes draw birders to spy the red-crowned crane's dance.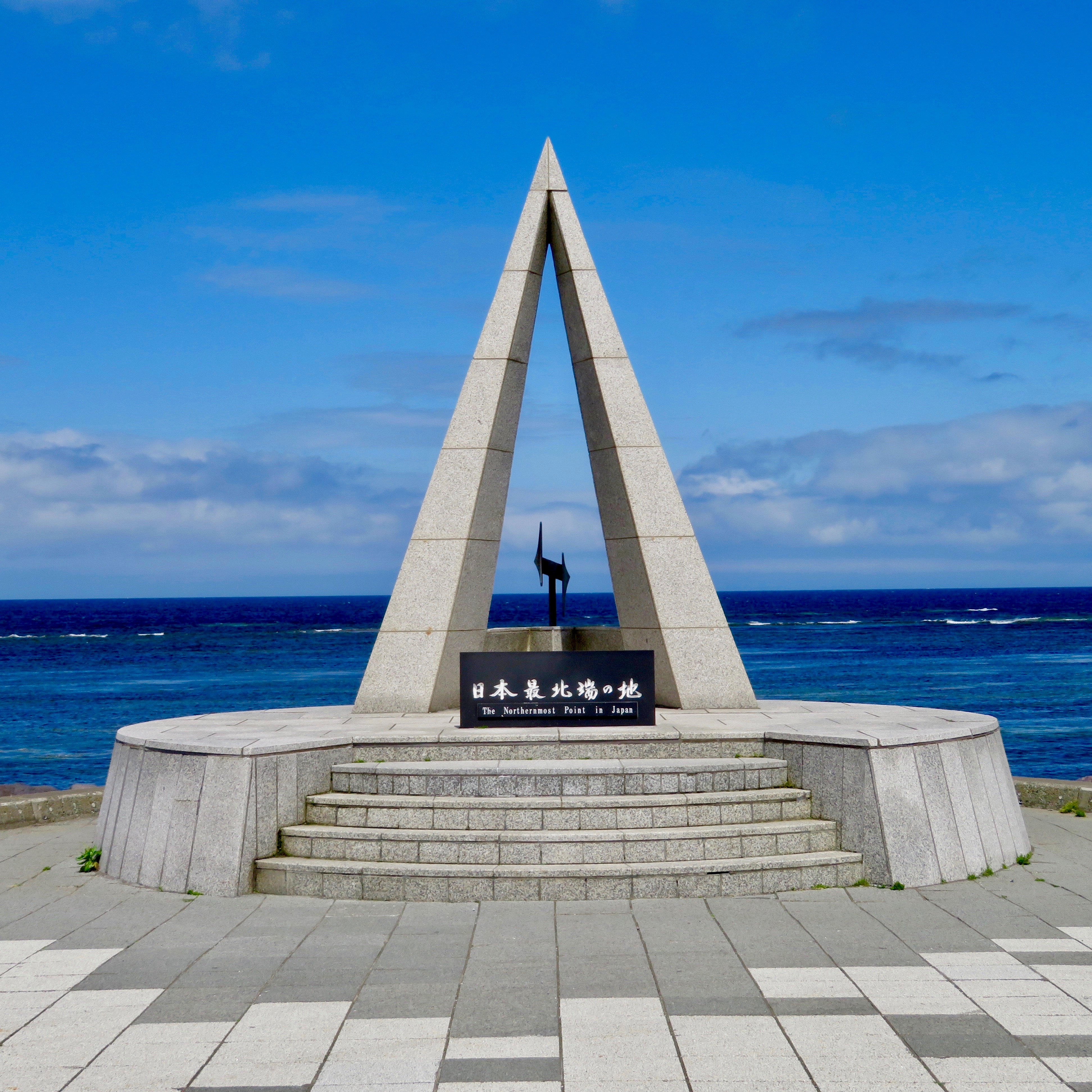 Wakkanai, Japan's northernmost point. Photo by Laura Hagler
Try fresh local products like Yubari melon and uni (sea urchin). Visit the Hakodate Morning Market for kaisendon (a bowl of rice topped with your choice of raw seafood). Learn about one of the oldest breweries in Japan at the Sapporo Beer Museum. Or visit the northernmost point in Japan in Wakkanai where you can see the Russian island of Sakhalin on a clear day.
Shikoku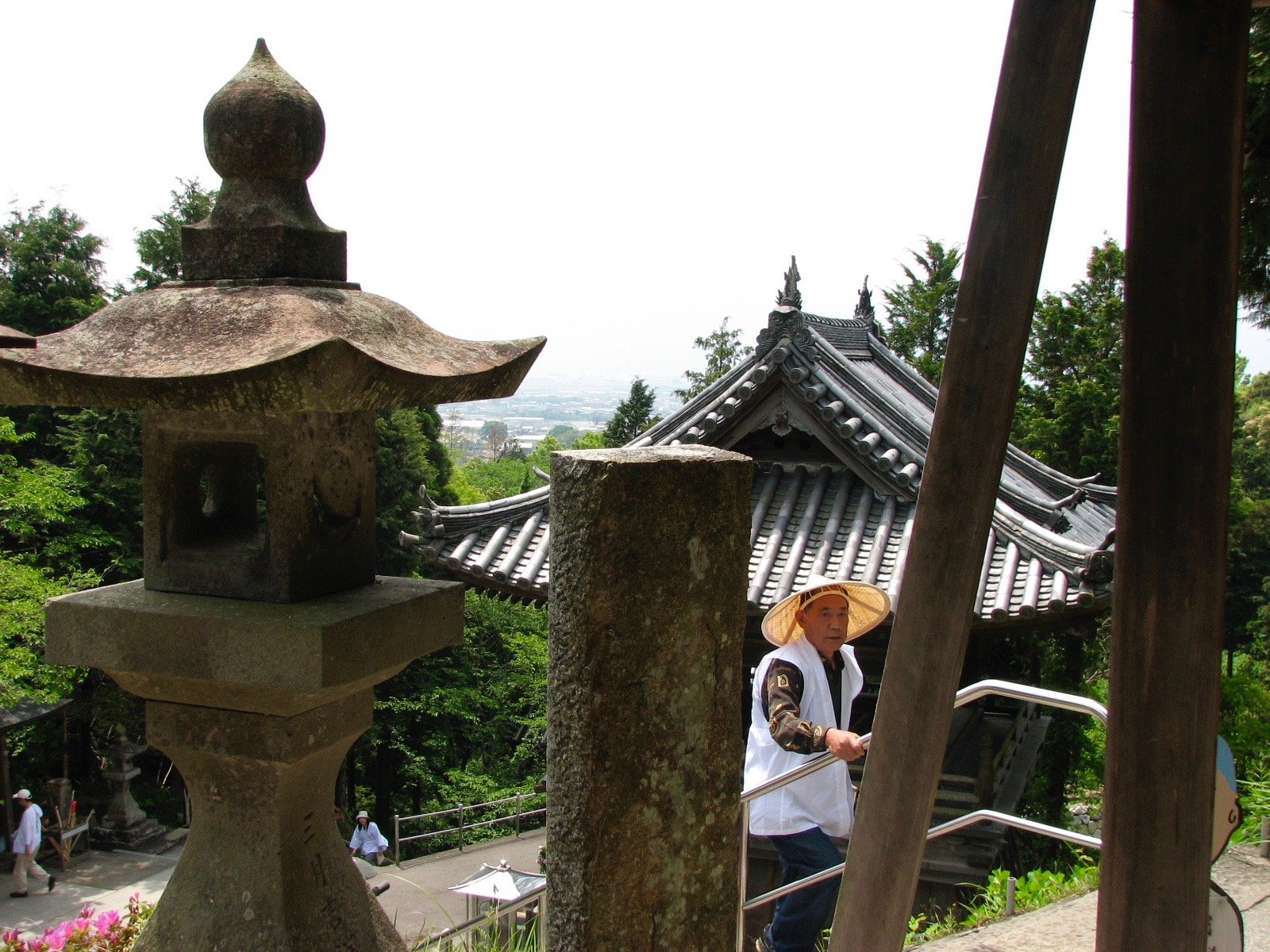 Henro along the 88 Temple Pilgrimage. Photo by Laura Hagler
The smallest of the main islands, Shikoku, is also the least visited. This is partly due to its lack of extensive rail access and having fewer large cities. To give you an idea, Tokyo's population is over 18x the size of Matsuyama's, and Matsuyama is the most populous city in Shikoku. This makes the island a perfect place for those wishing for an authentic and truly local experience. Towns feel uniquely approachable and you can spend time visiting sites with a rental car, or with a driver if you'd prefer.
Japanese and international visitors alike endeavor to complete the 88 Temple Pilgrimage which circles the island. Visiting a few of these temples will provide a glimpse into the life of henro (pilgrims) with their conical hats, white clothing, and traditional walking sticks. It's inspiring to see so many on this spiritual journey. Stop along the route for a bowl of udon and snack on mikan (citrus fruit like mandarin), both specialties of the island.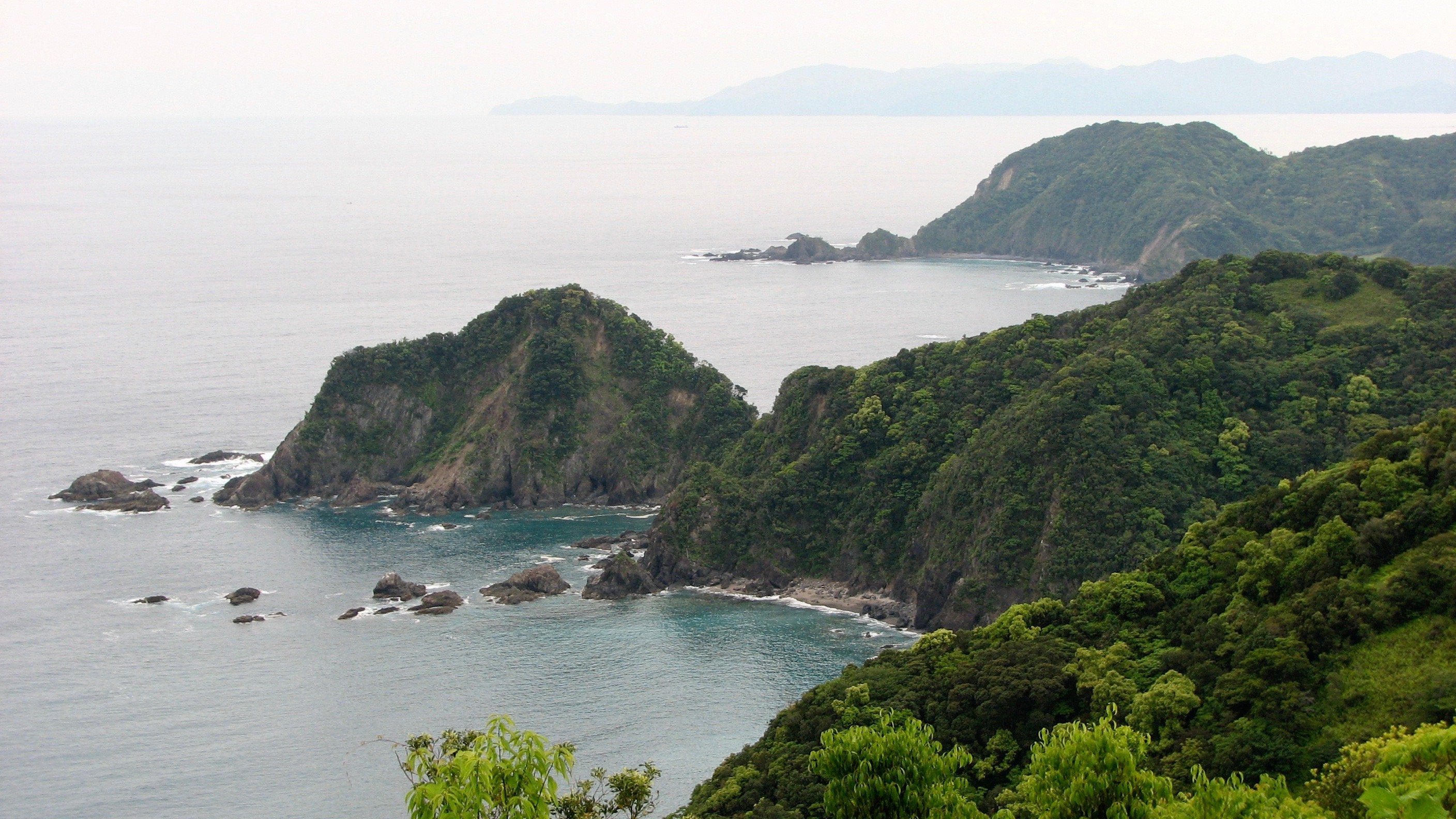 Rugged coastline of southern Shikoku. Photo by Laura Hagler
Naruto's massive whirlpools, Konpirasan's "endless" staircase (over 1300 steps to the inner shrine), Matsuyama's Dogo Onsen, Iya Valley's vine bridge, and Takamatsu's Ritsurin Garden may not be in the forefront of most traveler's minds when planning their Japan trip, but are all captivating and well worth considering!
Kyushu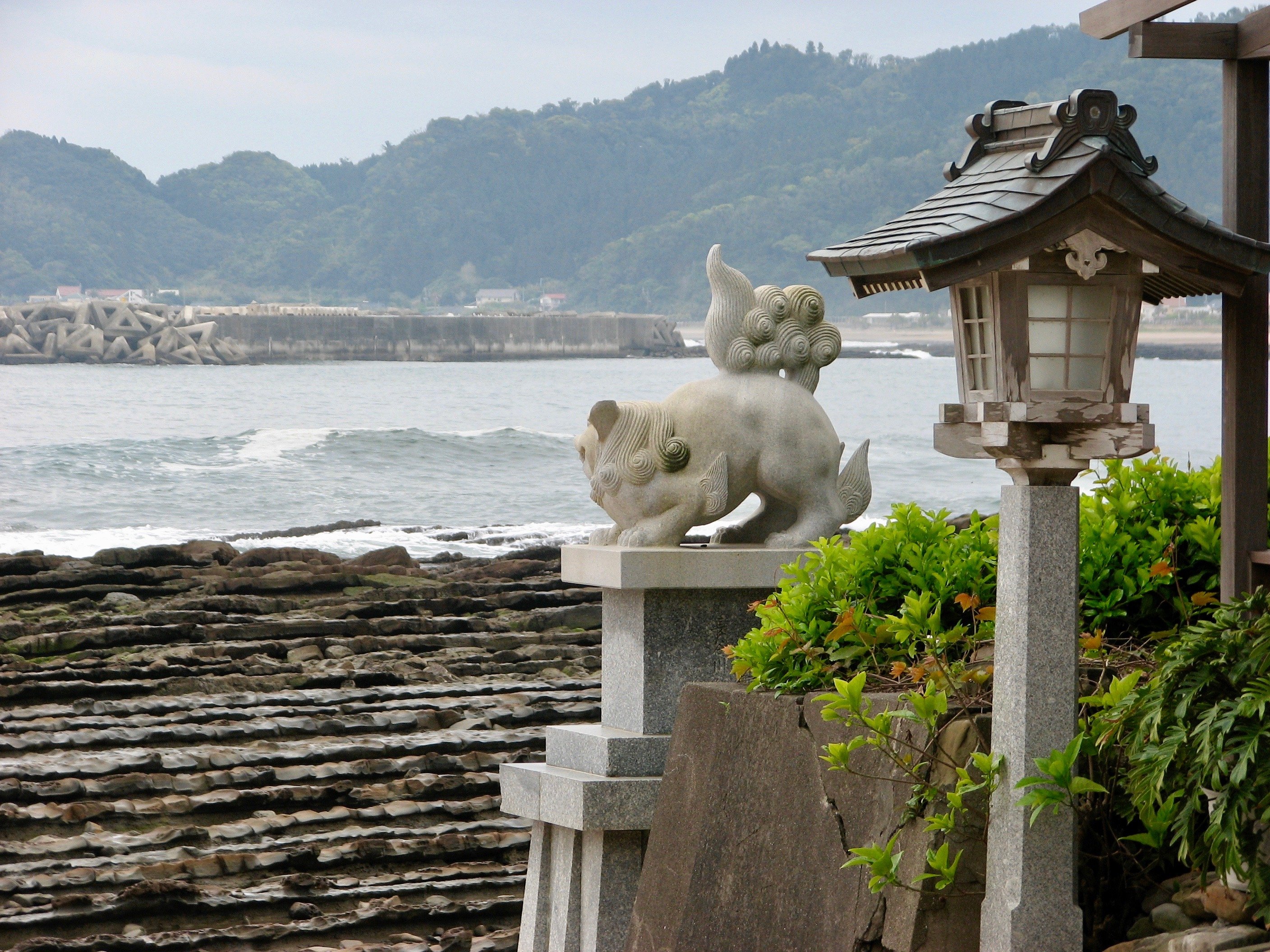 Washboard coast and shrine off eastern Kyushu. Photo by Laura Hagler
The southernmost of the main islands, Kyushu has a special place in both ancient and modern history. It is believed to be the earliest site of Jōmon Culture nearly 12,000 years ago, as well as the location of Japan opening to trade when Portuguese explorers arrived 477 years ago. Contemporary Kyushu is a mix of major cities like Fukuoka and Nagasaki, onsen towns like Kurokawa and Beppu, lovely natural sites like Takachiho, as well as the Amami and Goto archipelagos, Tsushima, Tanegashima, and other islands which each have unique historical and/or natural features.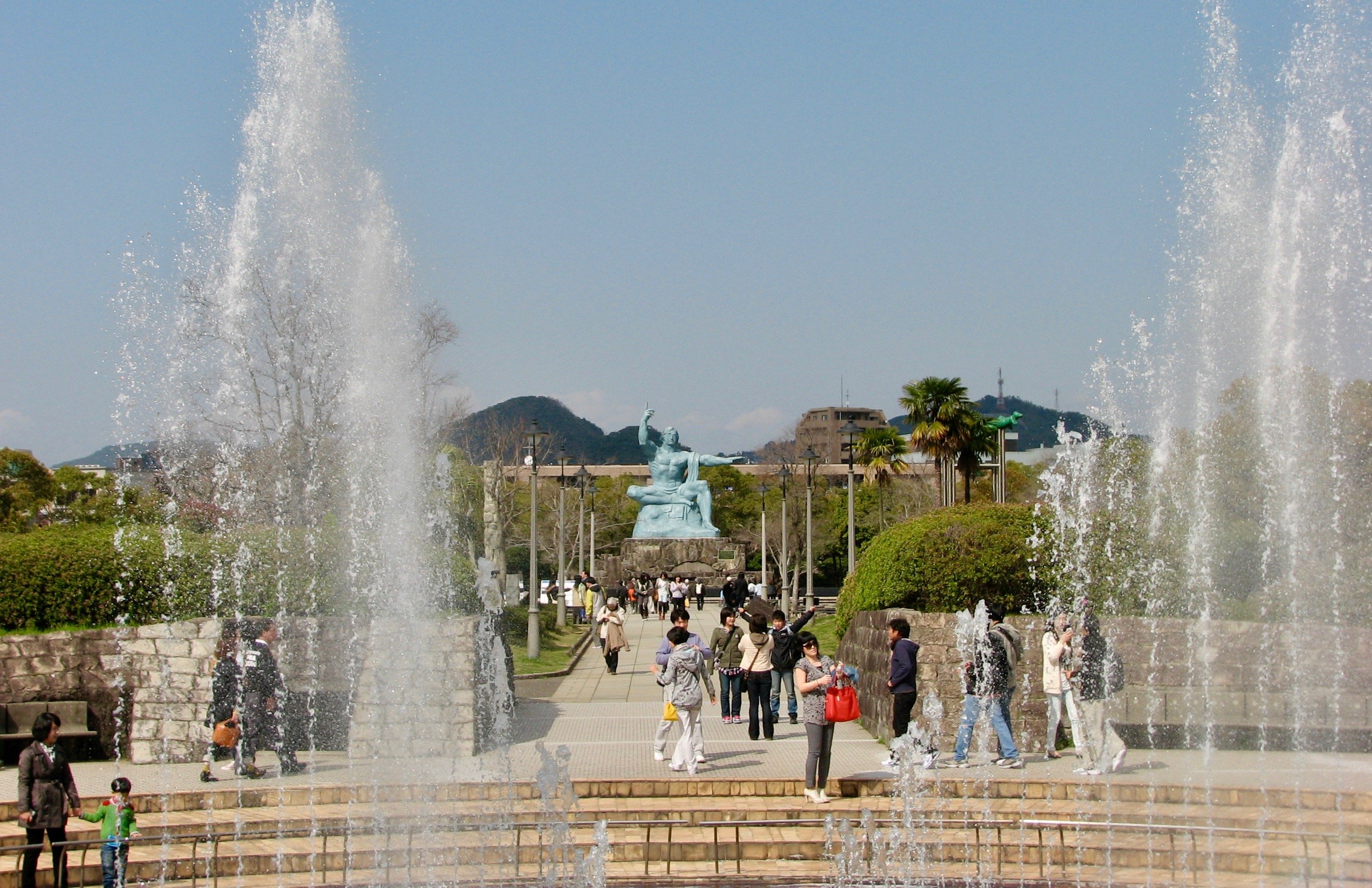 Nagasaki Peace Park. Photo by Laura Hagler
Kyushu is an exceptional mix of old and new and possesses many far flung islands and peaceful areas to discover if you take the time. You can start your day visiting Kumamoto Castle before heading inland for a stay at a rural ryokan and a visit to a local temple for an evening Kagura (masked dance theatre) performance. Or, you could spend a day in Fukuoka watching sumo and dining on black ramen, then hop on a flight to Yakushima to be surrounded by ancient tranquil forests.
*Okinawa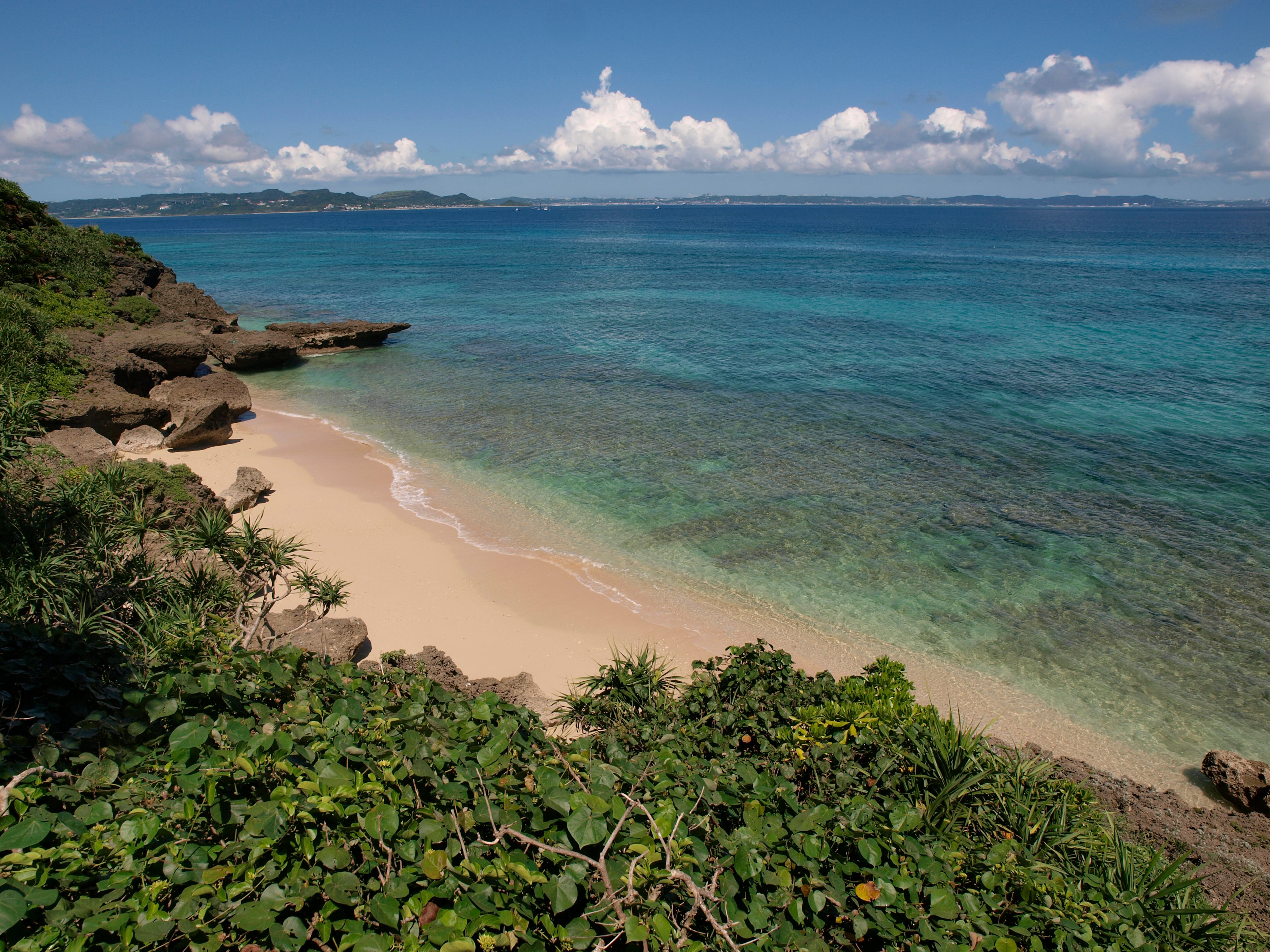 Shores of Kudaka Island.
Okinawa Prefecture stretches across the East China Sea and is made up of over 150 islands. While technically considered part of Kyushu, the Okinawan islands have many distinct cultural aspects as well as 6 languages unique to the islands. While ferries are available to travel from other parts of the country to the islands, flying is more convenient when possible. For those islands not accessible by air, there are interconnecting ferries to link most destinations.
The islands offer stunning beaches, kayaking, snorkeling, diving, ruins, and so much more. Try your hand at traditional pottery techniques or blowing Ryukyu glass. If beaches and diving are your goal, Ishigaki is an excellent choice. It also functions as a base for exploring nearby islands like Taketomi and Iriomote where you can hike to waterfalls, try to catch a glimpse of the elusive Iriomote wildcat, or cycle white sand lanes. If you are more drawn to history and culture, Okinawa Island has the Churaumi Aquarium, Ryukyu historic sites, and markets with produce like goya (bitter melon) and shikuwasa (citrus fruit similar to tangerine or lemon), in addition to the beaches and cultural offerings.
With so many amazing options, it is impossible to go wrong when deciding what island/s to include during your Japan trip. Our Travel Specialists are available to share more insight into these destinations and more. Reach out to discuss your dream journey to Japan today!