This guest post is from Expatfinder.com.
When you hear the news that your partner has an opportunity to work overseas, you may experience a host of different emotions ranging from excitement to apprehension. When the dust settles you may be left wondering what will happen to your own career. Here are some tips if you want to keep your working life on track when you move overseas.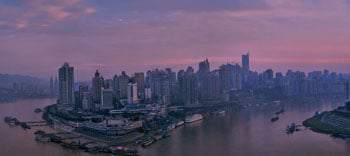 Work Permits
A major barrier for partners who wish to work overseas is often the local work regulations and permit requirements. Before you relocate, make sure you research what is required in order to work in your host country and start the application process as soon as possible.
You may require assistance from an employer in your home country to enable you to work overseas, and if your partner's employer is unwilling to assist then you may need to take other steps. The more time you have to familiarise yourself with the local regulations, the more chance you have to meet the conditions set out in the host country law. It is possible that you will need to produce an array of documents that are best obtained in your home country prior to departure.