Trips to Peru can cover a lot of ground. This wildly dynamic South American nation traverses a wide range of ecosystems and landscapes from the tropical Amazonian lowlands to the windswept Pacific coast, crossing the mighty Andes mountains on the way. One of Peru's national treasures that draws adventurers from every corner of the globe is Machu Picchu, built by the historic indigenous society of the Incas. Situated at 7,972 feet above sea level near the culturally rich city of Cusco, Machu Picchu is reached via several challenging trails ranging from 12 to 40 miles that endure as many a travelers' dream. Success and enjoyment require planning ahead by choosing the experienced operators (Global Basecamps - check!) and personal preparation (see our article "How Do I Prepare For a Mountain Trek?"). Keep reading as we take the next step: choosing the right gear.
As the previous blog post we mentioned to elaborates on, two of the most important items there are for Machu Picchu tours on the Inca Trail (or any other trekking endeavor) are your mind and body. Ensuring you are in the mental and physical condition needed for your trek is essential, just like having the right gear! With that foundation, let's explore the gear to make your trek awesome with categories and a packing list to get you on the right track, including luggage, clothing, other equipment, and personal care items.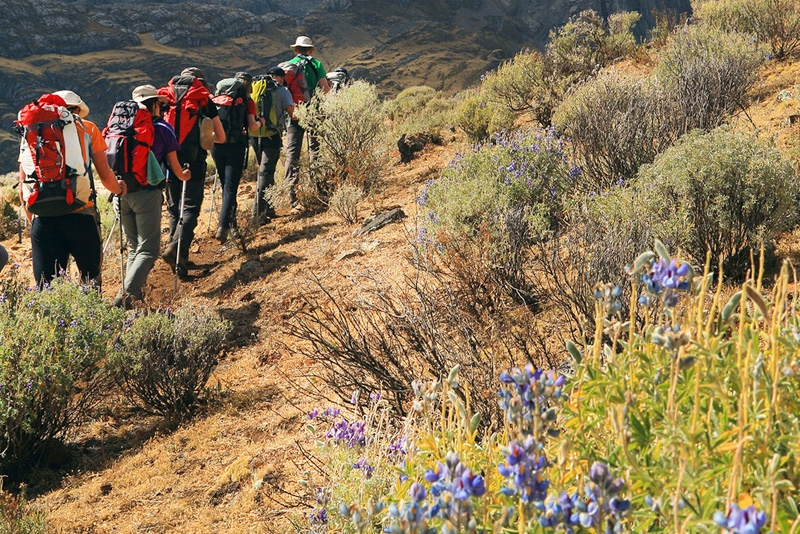 Having a large duffel bag (about 50L) that fits your trekking backpack (a backpacking pack of 20-35L) plus your extra gear is great to have. You'll likely be stashing some gear at a pre-/post-trek accommodation or having porters carry extra gear for you, so having a larger bag that fits everything is very convenient.
Multipurpose, comfortable clothing made for travel and outdoor activities is best. Breathable, abrasion-resistant synthetic fabrics that dry quickly and are suitable for a variety of weather conditions are the way to go. Dressing in layers – having more, lighter weight items rather than fewer, heavier weight ones – allows you to add or shed layers depending on weather and level of physical activity. Wise choices in well broken-in footwear are particularly important, as your feet will be put to the test on a daily basis. Hats for cold and sun are also critical.
A handful of other pieces of equipment (like trekking poles, brought from home or rented) have come commonplace on Machu Picchu tours and other trekking excursions. These and other miscellaneous gear, along with well-chosen personal care items, are important to consider as you plan and pack.
Getting your gear together before your trip can be both fun and a challenge, and using the guidelines here will help you with this process. Inca Trail tours can be a peak life experience - we wish you the best and are here to help as you prepare!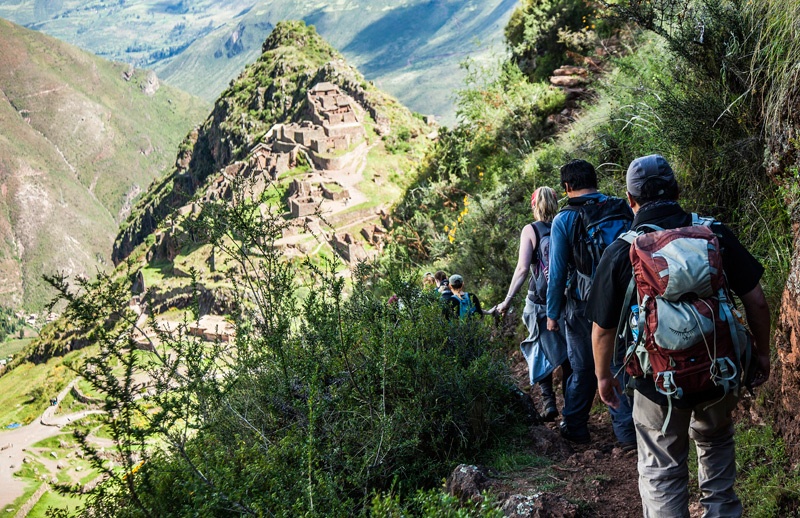 Helpful Packing List

Luggage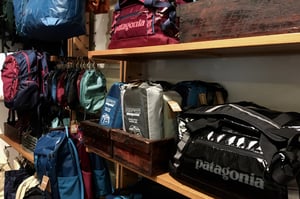 20-30L backpack and 45-60L outer duffel bag

(can hold some of your larger items and be carried by your porter)
Smaller organizing packing cubes or ditty bags

Clothing
Base Layers
Breathable underwear
Base layer tops and bottoms
Outerwear

Trekking shirts, quarter zip
Trekking pants, waterproof and/or soft shell
Insulation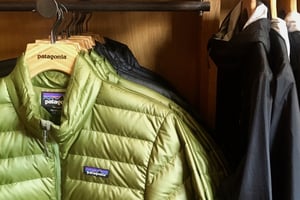 Fleece jackets, various weights as needed

Down or synthetic insulated jacket
Hardshell a rain jacket and pants
Handwear and Headwear
Sun hat, beanie and balaclava
Inner and outer gloves
Hiking boots and lighter weight camp footwear

(Wear your boots onto your flights - they're bulky to pack and the hardest thing to replace if your luggage gets lost!)
Liner and thermal socks
Gaiters


Other Equipment
Sleeping System

Sleeping bag (

-10 to 0 degrees C, 15 to 32 degrees F) and liner.
Down is better than synthetic, unless specifically otherwise noted!
Sleeping pad
Packable pillow


Technology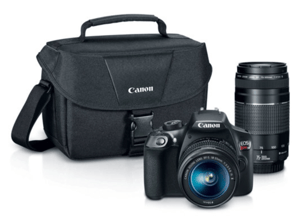 Camera(s), charger and SD cards
Portable power supply
Travel wall plug adapter and converter
Headlamp
Smartphone in rugged, waterproof case


Miscellaneous

Travel accessories
Folio for passport, immunization card and other documents
Travel wallet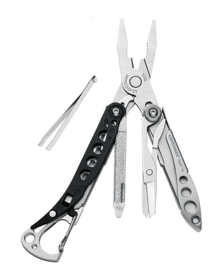 Trekking poles
LED headlamp and extra batteries
TSA approved multitool
Water bottles and/or hydration pouches, water filter (optional)
Hydration bladder (2-3L), hoses and nozzles
Small personal snacks (energy bars and gels)
Personal Care
Toiletry kit and medications
Anti-inflammatories (ibuprofen/Advil - can help with the normal soreness from the physical demands of trekking)
Anti-diarrhea medicine (loperamide/Imodium)
Basic first aid kit and hand sanitizer
Sunglasses and sunscreen