We put our all into planning the trekking trips we offer, but there is much preparation needed on your end as well! The summits and trails, archaeological sites and mountain peoples in Asia (Nepal), Africa (Kilimanjaro) and Latin America (Peru, Argentina and Brazil), beckon you to visit. While your guides will provide the meals and local knowledge needed to navigate your trekking route safely, your responsibility is to be properly prepared when you arrive in country in terms of mental and physical conditioning, knowledge of what to expect while trekking, and in terms of gear.
Our "
How to Plan Your Inca Trail Hike
" guide covers a variety of pre-trip topics that apply to trekking in general, and includes our Easy Reference Packing Guide and our Before You Go tips on physical fitness and being in the know. We expand on some of this below. Also chec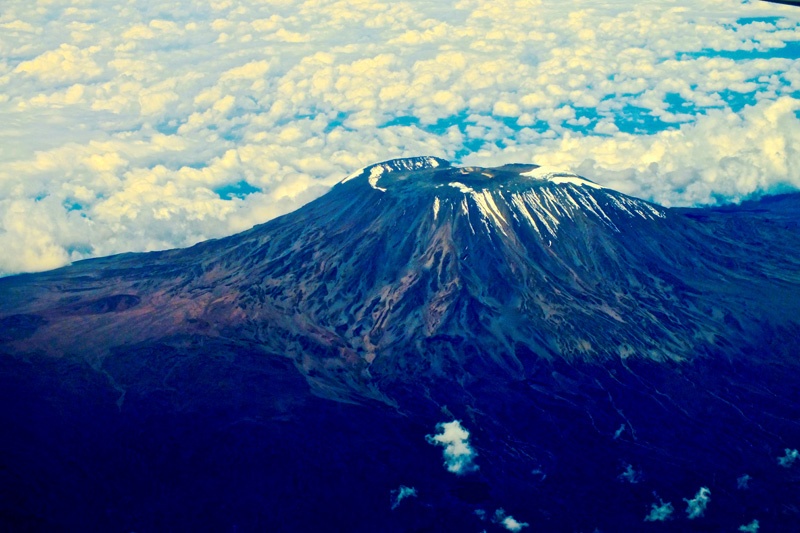 At 19,336 feet in elevation, Kilimanjaro's Uhuru (meaning "strength" in Swahili) Peak towers above the plains of Northern Tanzania Photo: @colinhrichard
Mental Conditioning
While on your trek, you'll be having the time of your life with your fellow trekkers, along with your guides and porters. At the same time, you'll want to know how to manage adversity in weather, health and any other of the obstacles that inevitably present themselves. Reflect on how you handle your life's everyday struggles, as well as how you deal with physical discomfort, enabling you to better anticipate how you will manage on the trail. Having the resilience you need to be prepared for your trip and overcome challenges along the way will enrich not only your travels, but the rest of your life as well.
Physical Conditioning
Trekking requires being in good physical condition to not only stay safe on the trail, but also make the experience as enjoyable as possible. Your trek is can be the experience of a lifetime … if you are ready for it! Here are some conditioning tips:
Consult your doctor before starting any new exercise regimen, and as soon as you start contemplating your trip. Start eating more nutritious food like organic fruits and vegetables, more pastured animal products if you eat meat, and drinking more water.


Always within your fitness abilities, regularly hike the highest elevation local trails you have access to, and start mixing in injury-preventing high repetition sets of bodyweight squats and lunges. Walk more in general, taking the stairs (sometimes two at a time!) instead of the elevator when you can.



Start hiking carrying the pack you'll be taking on your trip (see below), aiming for being able to go for 4-6 hours, covering 8-10 miles carrying 30 pounds. Seek out dynamic terrain with lots of elevation loss and gain, mimicking what you'll be doing on the trail. Consider trying out trekking poles!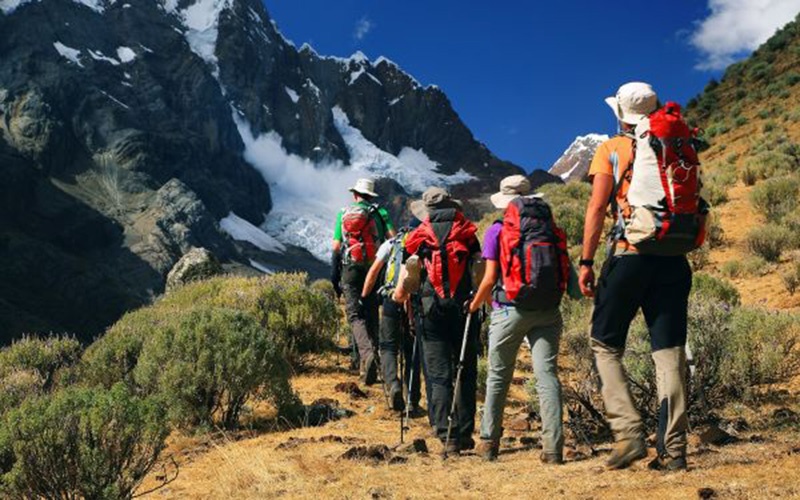 Trekking Gear
Having the right gear is important on treks, as harsh weather and cold conditions are often the norm. Good rain gear, broken-in and high quality footwear, and a trekking backpack of 30-40 liters are critical pieces of gear, and retailer Adventure 16 has an excellent adventure travel packing list here. Start accumulating your gear well in advance, as it is more of an undertaking than many of us anticipate it to be.
From the planning, to the time on the trail, to getting back home with an amazing experience and sense of accomplishment, a trek is a big undertaking and a dream of many travelers. We at Global Basecamps believe in you, and are standing by to work with you and make your dream a reality!