Southeast Asia has long been a sought after region for adventurous travelers seeking fascinating cultures far removed from those of the day-to-day Western way of life. While there are plenty of reasons to visit Thailand, Cambodia and Vietnam -admirable and friendly people, dazzling islands, sumptuous cuisine - there is more to this region than just these destinations! To the west and north of these better worn travel paths lie Myanmar and Southern China, just waiting to share their beauty and wonder.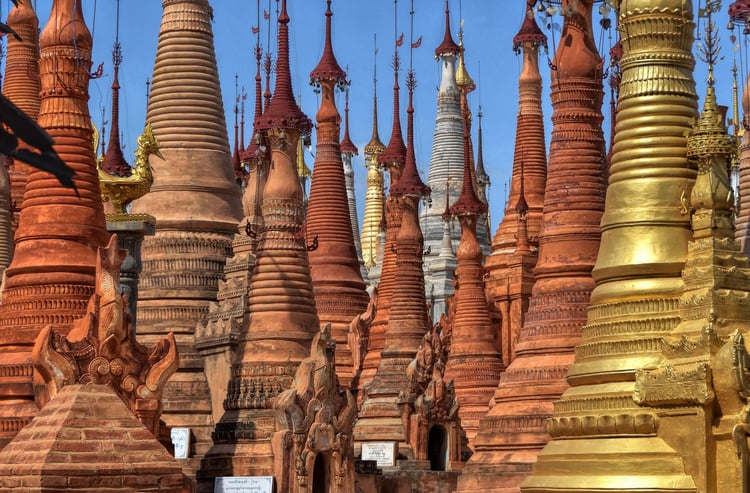 Myanmar lies just to the west of Thailand, sharing a border and many cultural commonalities. The Buddhist devotional sites, the Karen and Shan hill tribe peoples, the excellent elephant conservation projects … these two countries are kindred to one another indeed! And while China's global image is often one of rapid industrialization, the massive nation is still rural and traditional to a large degree.
Tourism has been a part of Myanmar for decades now, but Myanmar tours are really just starting to ramp-up so crowds are still small. Yangon (also known as Rangoon) is a traveler's basecamp. With its major airport, it serves as a hub for visiting many nearby sites like the Shwedagon Pagoda, prominent on the skyline from nearly everywhere in the city. Over three hundred feet tall, it is the most sacred Buddhist pagoda in the country. Complement a visit to its golden spires with a heritage walk of the surroundings and you'll understand why Yangon is nicknamed the "Garden City of the East" as greenery shrouds its rustic 19th and 20th century colonial architecture.
Bagan offers one temple after another, all built with centuries of traditional devotion, and any of them can be visited while on a horse drawn carriage tour of the city. Take in the sights and sounds at a leisurely pace that only this form of transport can provide, and enjoy a tour of Minnanthu Temple along with a picnic lunch and refreshing beverages.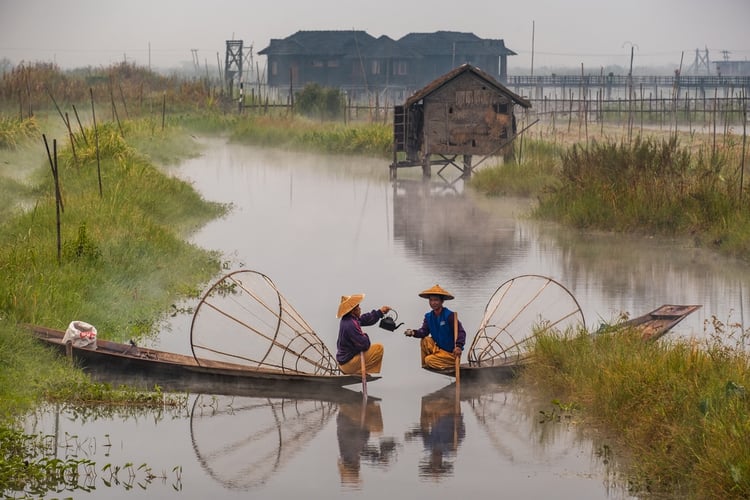 One of the must-do experiences of Southeast Asia ... and one that must be done with ethical tour operators ... is interact with elephants and the "hill peoples" whose cultural lands straddle the borders of Thailand, Myanmar, and China. Visiting the Kalaw region offers a forest trekking & elephant experience, in addition to giving travelers and opportunity to meet their mahout hill people handlers and caregivers. Get ready to feed and bathe the elephants while seeing them in their protected habitat!
Enjoy a unique bike ride to Inle Lake to see traditional fishing, lush scenery and markets, as well as engage in warm village interactions with the Shan hill people. Not enough adventure for you? Glide across the lake by kayak for up-close interactions with the strikingly dressed fishermen, skillfully wielding their amazing basket traps!
The next stop is the Mandalay, lying along the banks of the Irrawaddy River. Begin with the classical textile weaving of capital Amarapura and its Mahagandayon monastery, followed by a visit to the Mahamuni pagoda and its abundant Buddha statues for viewing and purchase. Just as abundant are the monks, who humbly create a welcoming and charitable atmosphere. Take to the river for a cruise to the archaeologically significant city of Mingun before the next big leg of your trip: a flight to southern China!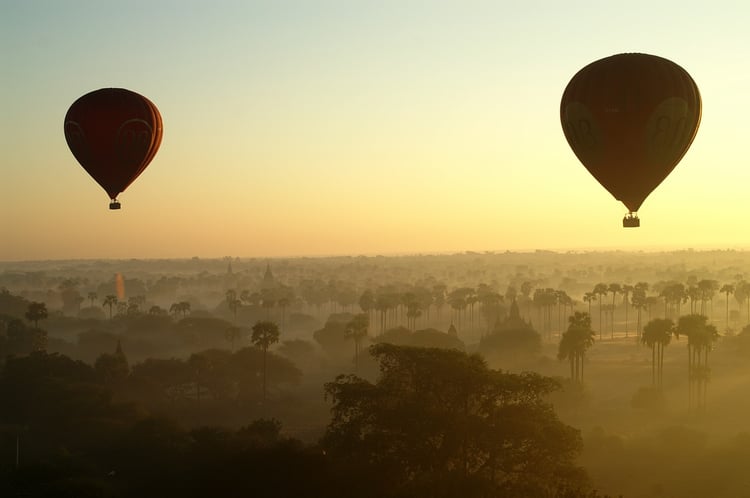 If you think you know China from the news coverage, think again … you're in for a revelation! As you'll see, China's cultural treasures are still alive and ready for you to take in as you tour Yunnan area's Kunming and Lijiang.
In Kunming, explore the geologically exquisite Jiuxiang Caves & Stone Forest and put UNESCO's statement to the test as they say the "South China Karst is one of the world's most spectacular examples of humid tropical to subtropical karst landscapes." Lijiang's Ancient Town & Wangu Tower and Jade Dragon Mountain & Baisha Village (with a vertigo-inducing cable car and visit to traditional Chinese medicine experts) offer some of the best of the region's points of interest for both architecture and culture.
Myanmar and Southern China offer an off-the-beaten-path experience that you won't find in other parts of Southeast Asia. These mesmerizing destinations provide ample amounts of adventure, and now they're actually easier than ever to travel to . We invite you on this journey of deep inspiration - get in touch with us today to start planning your adventure with one of our travel specialists!