When it comes to tracking down some of the most unique and meaningful safaris Africa has to offer, Zimbabwe is a standout. Sustainable tourism takes on many forms, but not every destination offers the kind of education, activities and adventure that Global Basecamps and our partners in Zimbabwe do! Through learning, service and unique ways of experiencing this marvelous country, our Zimbabwe safaris are an opportunity to make a difference while having an experience you'll cherish for the rest of your life. We're excited to invite you on our Conservation & Cultural Group Safari this upcoming late October - early November 2019, along with another departure in 2020!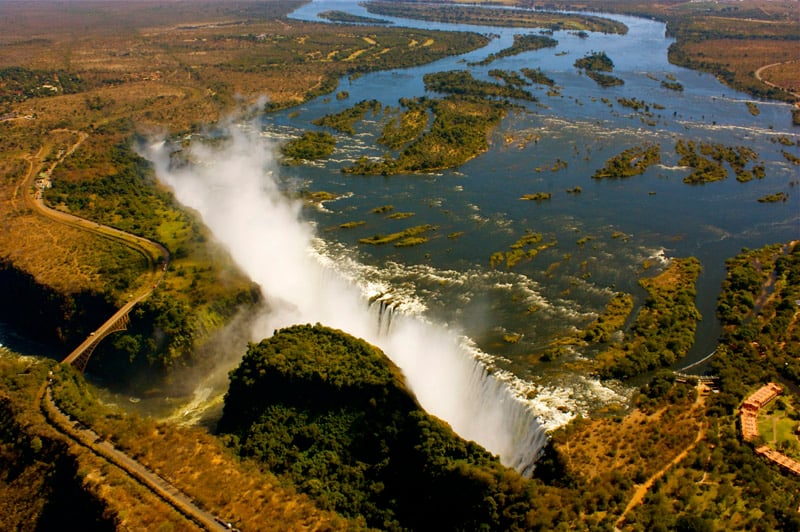 Victoria Falls and the Batoka Gorge is where many of our Zimbabwe safaris start out, with glimpses of the Falls, Zambezi River and Batoka Gorge, as well as the soaring Verreaux eagles. Victoria Falls is known in the regional Lozi language as Mosi-oa-Tunya (meaning "The Smoke that Thunders"), as the mist and deafening roar of the falls can be seen and heard for miles around. Natural splendor isn't the only thing on offer, though - adrenaline junkies and lovers of tremendous views take advantage of river rafting, giant swings, bungee jumping, and flights over the Falls!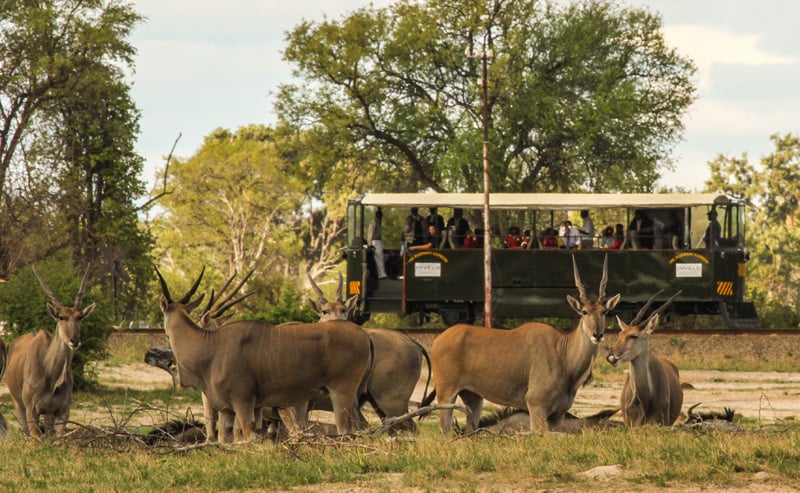 The Elephant Express railway to Hwange National Park, Zimbabwe's largest game reserve, is a truly unique way to appreciate the acacia-studded plains and the abundance of wildlife. Keep an eye out for herds of elephant, antelope, buffalo and zebra, as well as iconic predators such as lion, leopard and cheetah!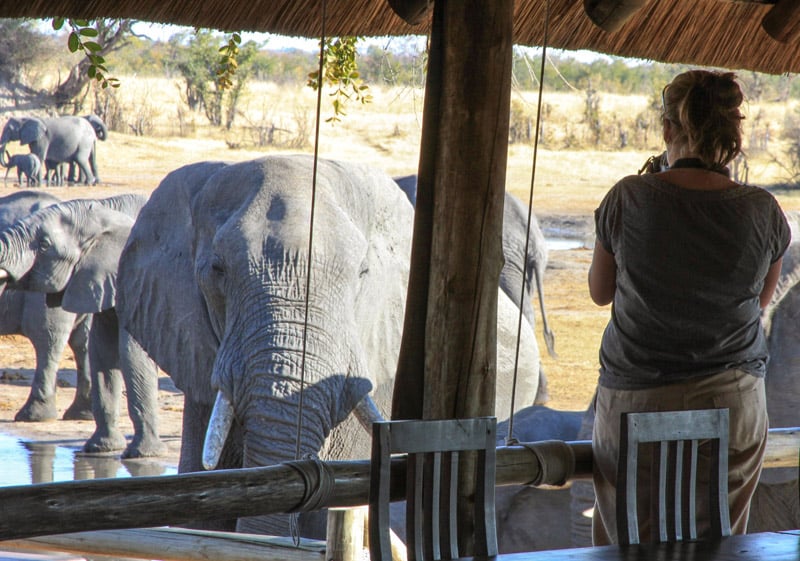 Hwange National Park, formerly dedicated to royal hunting grounds, is a success story of tourism and conservation working together. The diverse landscape of mopane and teak forests, semi-desert scrubland and granite hills teems with mammal and bird biodiversity, and are managed in cooperation between safari camps and rangers. The range of ways to experience Hwange's wildlife is as vast as the landscape: vehicle, on foot, by mountain bike or horseback … the list goes on! With little surface water, Hwange features a unique network of pumped waterholes critical to the welfare of the area's wildlife, managed by our Zimbabwe partner organization. A highlight of a visit to Hwange is often a "pump run", a game drive that follows the network of waterholes and present unparalleled wildlife viewing opportunities and showcases our partners' hard work. This work also includes service in local communities to raise awareness and develop strategies about the benefits of wildlife tourism, and how farming villages can seek harmony amidst human-wildlife conflict. Activities in Hwange demonstrate our partners' dedication to the wellbeing of the park's wildlife, and are an outstanding regional example of conservation and tourism working hand in hand.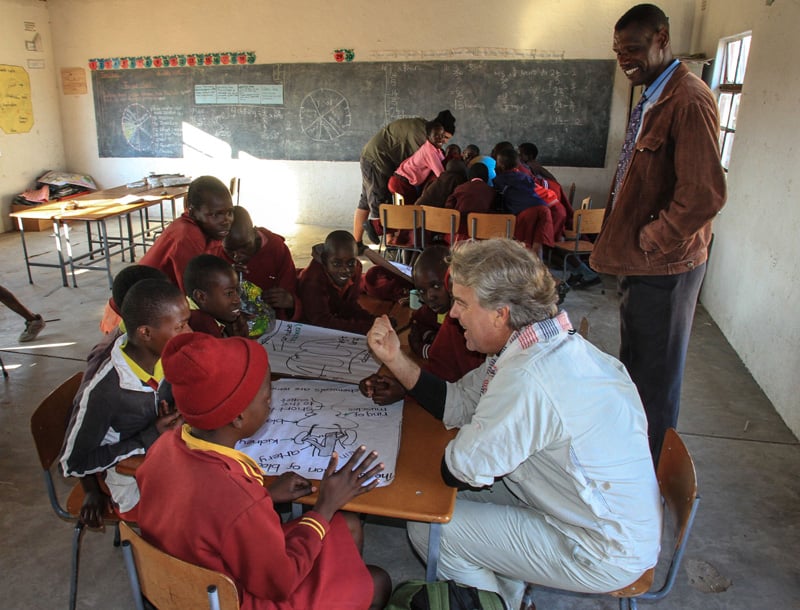 While the central focus of most safaris is nature and wildlife, our Zimbabwe Conservation & Cultural Group Safari incorporates learning from local people and communities as well. We are honored to pay visits to Ngamo Village, including their local school, where you can learn about their educational programs, have fun playing sports, and be uplifted by their beautiful singing! Making a connection with the villagers and spending some time with the schoolchildrens' classes can be a highlight of your time in Zimbabwe.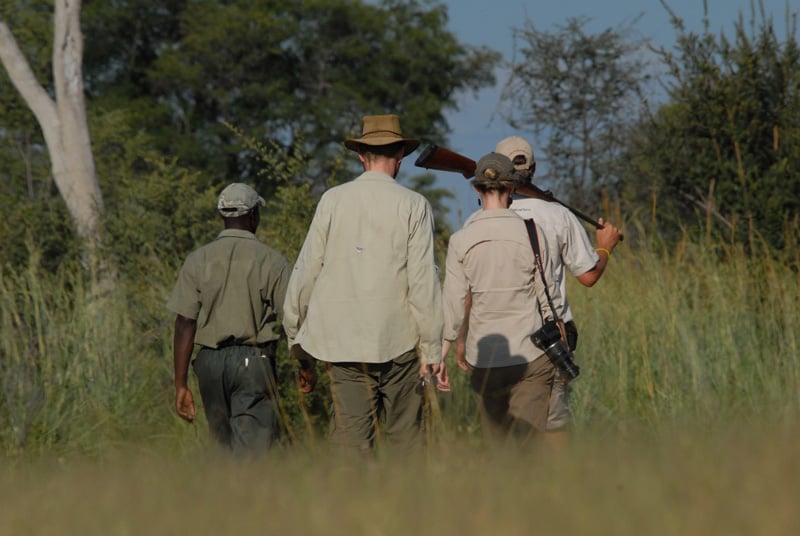 Heading back to the north of Zimbabwe, Zambezi National Park shares the name of the famous river that forms Victoria Falls. Time here includes wildlife viewing on a bush walk and game drive, and assisting rangers in watching snares used by poachers in the area. On top of activities that can also include canoeing the nearby Siansimba Islands, you can take pride in knowing that your visit contributed to important anti-poaching efforts and the thriving future of the area's wildlife and people.
If you're in search of a safari like no other, your task is complete! The Conservation & Cultural Group Safaris on the horizon for 2019 and 2020 are some of the most special Zimbabwe safaris we offer, and are an experience set apart from the rest. Get in touch with us today to start planning your trip!