10 Tips for Better, Safer, More Pleasant Travel in the New Normal
The world is opening up again. After a long hiatus, Americans have dusted off their passports and packed their suitcases with a renewed sense of excitement and possibly some trepidation as well. According to the U.S. Travel Association, air travel demand was up 12% in July 2023 compared to a year earlier. And Kiplinger.com reports that as of June 2023, according to the Skift Travel Health global index, the industry has fully recovered to pre-pandemic levels.
Although consumers have not lost their wanderlust, the travel landscape continues to be reshaped by Covid-19. Even as we are writing this story, there is news of a rise in cases in California and updated masking guidance because of three new variants. It's clear traveling now requires more planning and precautions than in pre-Covid times. But with the benefit of three-and-a-half years of experience, we now know how to minimize the risk of infections while still enjoying traveling.
These 10 tips will help you navigate this new normal and ensure a safe and memorable journey.
1. Stay Informed: The U.S. Dept. of State issues advisories on countries' health and safety information. You can also regularly check updates from other reputable sources like the World Health Organization (WHO) or the Centers for Disease Control and Prevention (CDC). Airlines and travel agencies also often provide timely information about changing regulations.
2. Understand Vaccination Requirements: Some countries now require proof of vaccination upon entry while others may have different requirements based on where you're coming from or going to. Make sure you understand what's needed before setting foot on that plane. In addition to WHO, CDC, and the Dept. of State, check the travel news site traveloffpath.com for the most updated information on countries' current test, vaccine, and quarantine requirements and restrictions. As of August 30, 2023, they had comprehensive information on 207 countries' requirements.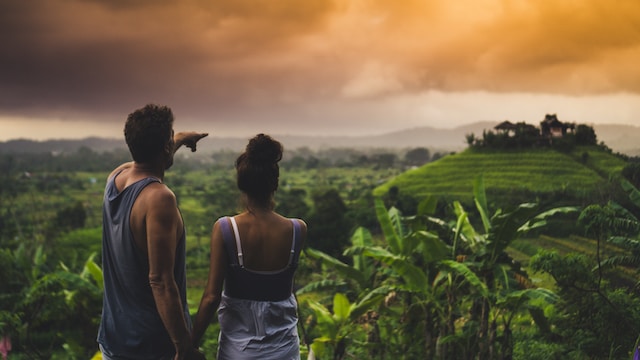 Sidemen Village in Bali. Choosing outdoor activities cuts the risk of infection. Photo by arty on Unsplash.

3. Be Flexible: With rules constantly changing, having flexible travel plans can save you a lot of stress.

4. Pack Smart: Your carry-on should now include masks, hand sanitizers, and disinfectant wipes, along with your usual essentials like passport and snacks.

5. Respect Local Guidelines. Different places have different rules regarding social distancing or mask-wearing. Respect them not just because it's the law but because it shows consideration for local communities who might be more vulnerable than travelers passing through.

6. Choose Outdoor Activities: Where possible opt for outdoor activities over crowded indoor ones. That's a twofer: you can enjoy nature and simultaneously reduce your risk of infection.

7. Be Patient: Longer lines at airports due to increased safety measures are inevitable. Bring a good book or download some podcasts to keep yourself entertained during waits.

8. Be Tech-Savvy: Many establishments have turned digital post-covid, whether by using QR codes for menus or apps for contactless payments. Being comfortable with this technology can make your travels smoother.

9. Prioritize Wellness: A healthy body is better equipped to fight off infections so prioritize sleep, eat well-balanced meals, and stay hydrated while traveling.

10. Enjoy the Journey: Despite all these changes, remember why you travel: to explore new cultures, meet interesting people, and taste exotic cuisines. Don't let fear rob you of these joys. Take all recommended precautions and then relax and have a great trip.


Traveling post-pandemic may seem daunting initially but armed with these tips you should be more confident stepping back into this wonderful world filled with new adventures.

And of course, we can help you plan a perfect post-pandemic trip. Contact us at info@globalbasecamps.com to get started.
---
Now's the Time…
If you are planning on visiting Southeast Asia for the end-of-the-year holidays, you need to book soon!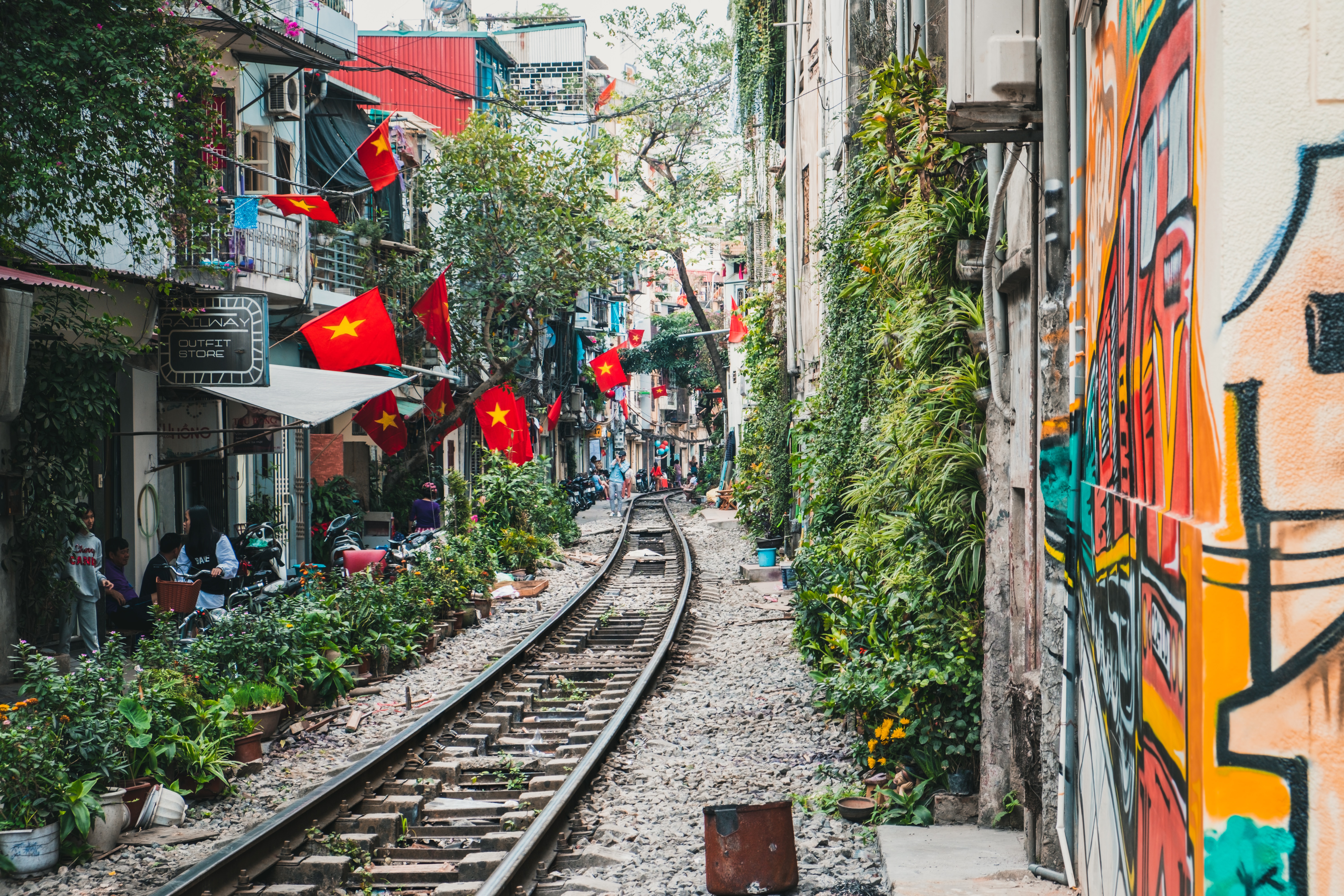 Train Street, Hanoi. Photo by Silver Ringvee on Unsplash.
December is the beginning of the high season in mainland Southeast Asia, with the holiday season being the most popular time to visit. If you plan to travel anytime from December through March, book now while there is still availability! Contact us at travel@globalbasecamps.com to get started.