Mountain trekking brings with it nearly every thrill and delight that adventure travel can offer: exhilarating interactions with nature, honored visits to the homelands of traditional peoples, meeting other adventurers from every corner of the planet. Treks almost without exception max out the adventure meter, and Global Basecamps is thrilled to offer trail journeys at the best trekking destinations in the world!
However, all the highlights accounted for, mountain trekking is serious business. Many of us live the kind of active lifestyle that keeps us in pretty good shape, and also have some outdoor experience that has readied us for the kind of adventure that trekking offers. Others of us might appreciate a helping hand in learning about what mountain trekking is, how to prep for it, where some of the best destinations are, and so on. If this is the case, you're in the right place - check out our Mountain Trekking (Intro) Guide!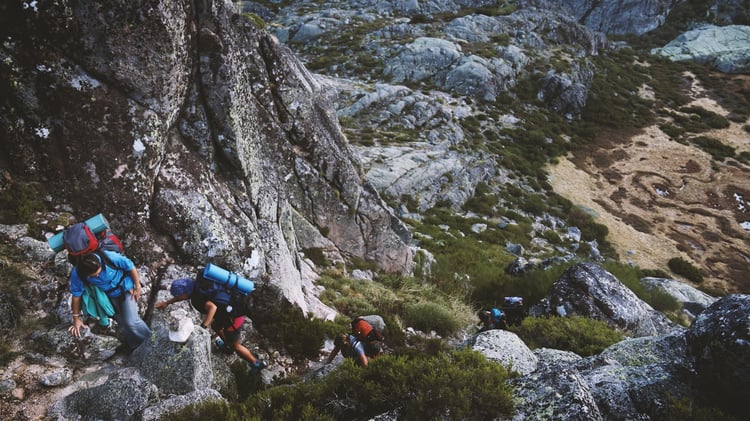 Trekking is a big undertaking, no doubt about it. We at Global Basecamps know this, and that many of us are new to it and have questions. What is trekking? How about trekking vs hiking - how are they different? Where can I find the best trekking in December when I have the most time off?
We took all this and much more into account when we made out Mountain Trekking (Intro) Guide, and like a good trek, we cover a LOT of ground! We go through choosing the right trek for you, and share top destinations in Asia, Africa and Latin America. Trekking Peru and its famous Machu Picchu are international favorites, but other off-the-beaten-path options are out there. Patagonia trekking is also growing in popularity, with its Fitz Roy skyline firmly established as a trekking (and clothing brand!) icon. Tanzania's Kilimanjaro is considered "everyone's Everest" due to its lack of technical climbing, and of course Nepal's Himalayas, home of the real Mount Everest, and the basecamp out treks visit, need little introduction.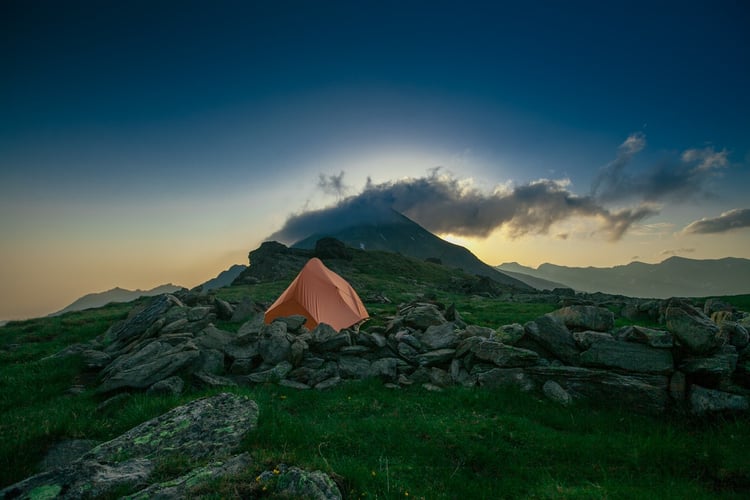 Our guide goes on to address what kind of pre-trip preparation is called for and, since having the right gear trekking, we carefully lay out important considerations for luggage, clothing, personal care, and other equipment. Trekking is also physically and mentally demanding, and staying healthy on the trail is important - we cover all of this, as well as other aspects of what to expect while trekking.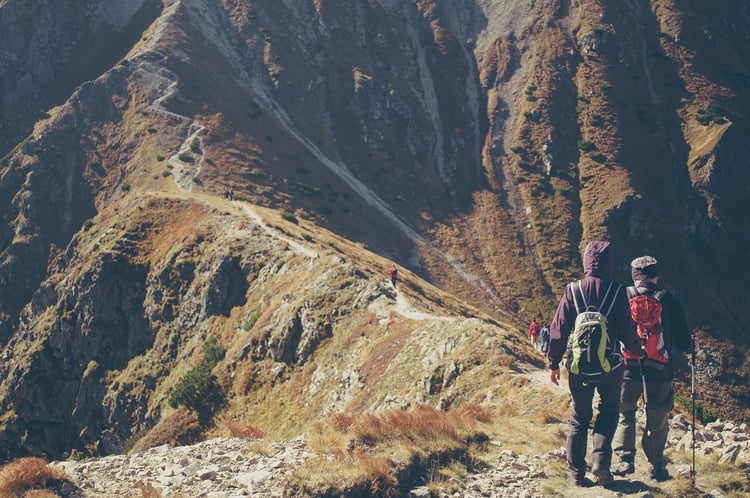 While the trek itself certainly offers some of the most amazing activities to be found in the countries we serve, it just as certainly isn't the ONLY thing to do. There are many other activities to add on to our trek beforehand or afterwards that can make an awesome trip even better!
We at Global Basecamps are so happy to share our guides with you to help plan the trek of a lifetime for you. Get in touch with us to start planning today, and you'll be on the trail in no time!