When it comes to clothing for travel, is one outfit as good as another? A pricier pair of pants just a gimmick, trodding the fashion treadmill? And what about something more specific, like a rain jacket? Does our old one we dig out of the back of the closet work just as well as one we might choose at an outdoor retailer after talking to a specialist there?
At home in our everyday lives, we can often wear what looks and feels good. With travel clothing, we need not give these values up, but we need to be prepared for a different climate, inclement weather, and differences in culture and the recreational activities we'll be participating in. Also, we may not have access to as many services like laundry, and certainly won't be able to take our whole wardrobe with us! Cover your essentials by checking your Packing List included in most of our pre-departure packets, and read on about travel clothing materials, types, and other considerations.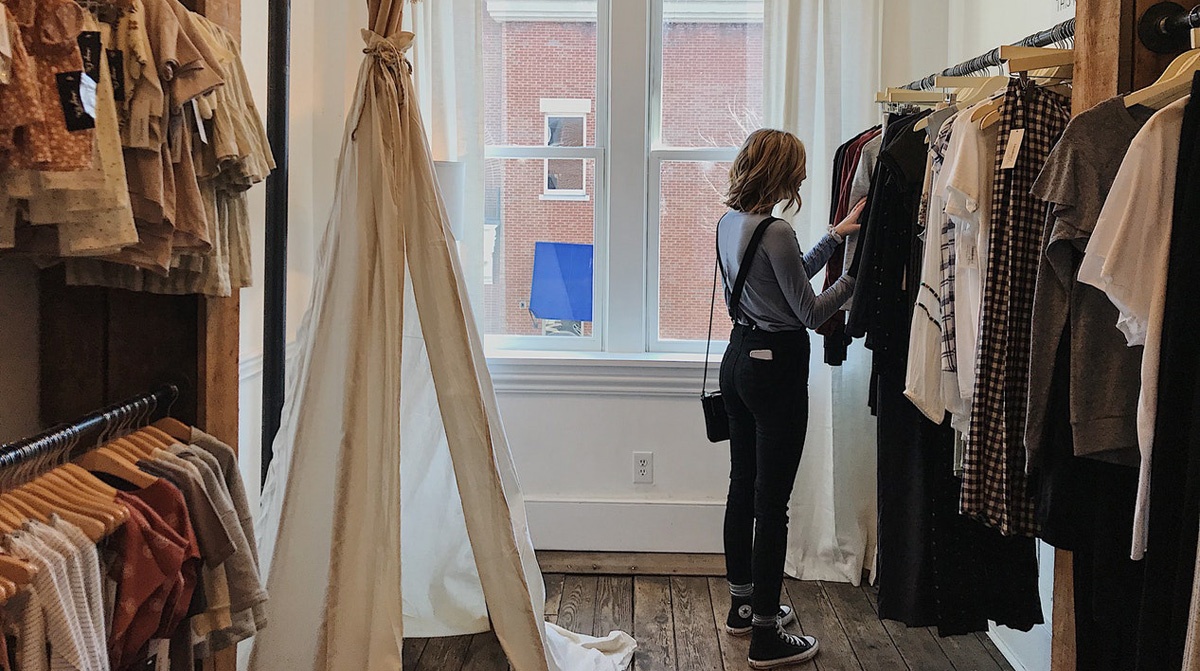 Materials and Features
Synthetic as opposed to natural fibers like cotton is almost always the way to go when traveling as far as durability, drying quickly and remaining warm while wet. From casual, to insulation, to outerwear, go for synthetic. The only exception to this is Merino wool for things like t-shirts and insulation. Some materials have added features like odor managing treatments, as well as insect repellency, sun protection and more.
Colors
Choosing subtle, earth-tone colors like lighter greys, slate blue and browns is a good way to go. With few outfit options, they go well together, keep you from standing out like a sore thumb in natural environments and affecting the ambience of others' experiences negatively, and help you blend in with your surroundings and not scare wildlife. Darker colors can attract bugs, but hide stains better. Then again, they are hotter in the sun … balance your trip needs with your personal comfort!
Types of Clothing
Clothing of all kinds can be made of everything these days, from a $5 (certainly not fair trade!) cotton t-shirt to a $200 high-performance fleece jacket made from recycled plastic bottles. Each serves a purpose for the wearer, and for the sake of this article, we'll divide clothing into four categories:
Casualwear (for use anywhere)

Insulation layers (to keep you warm), starting with underwear, and

Outerwear (to protect you from the elements)

Hand- and headwear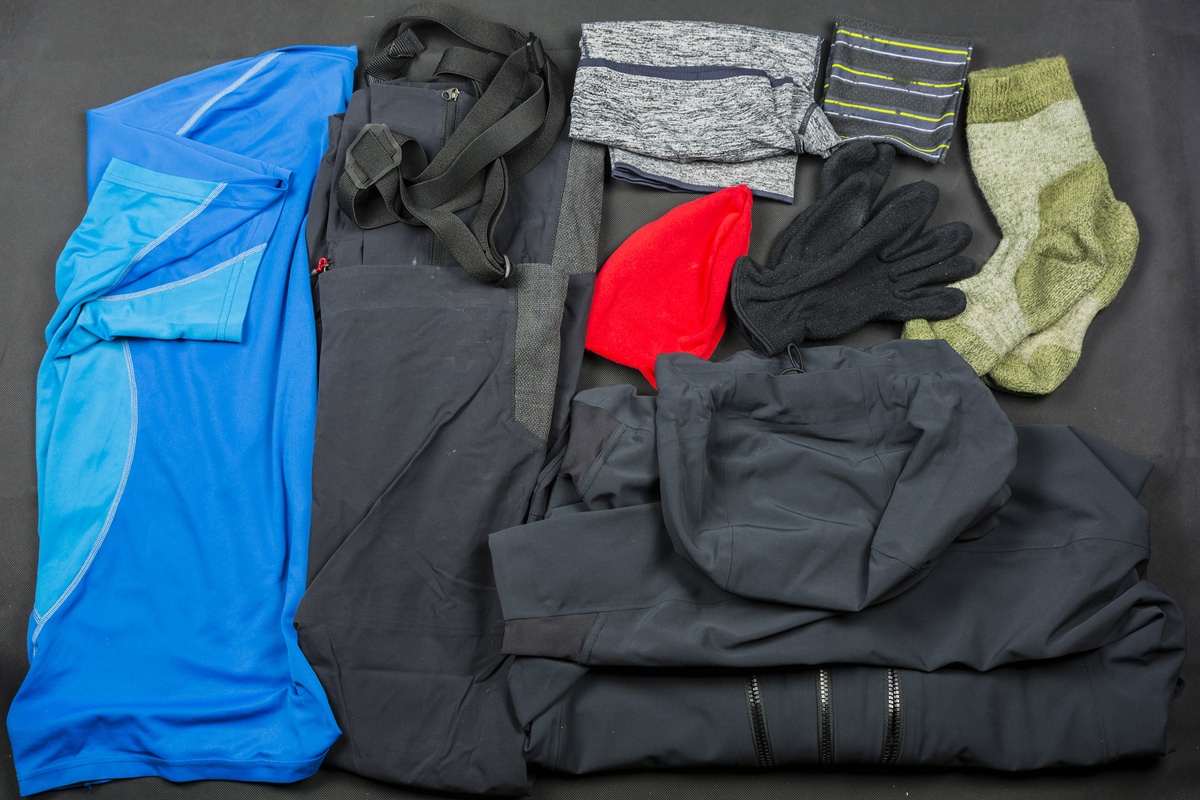 Casualwear
Having some casualwear staples like t-shirt or two is a good idea, as they are cool comfort. However, collared long sleeves are often a good idea, as they keep off the sun and can dress up/dress down well. Knee-length skirts can be good for women, as can some shoulder-covering shirts (more on intercultural issues later). Lightweight pants are a safe bet for men and women; while shorts can be good for recreational activities, they are typically not the best choice in most other settings.
Insulation
No matter what the destination, temperature regulation is a factor. Even tropical locations can cool off at night, and high-altitude areas can get hot at a moment's notice. "Dressing in layers" is a constant mantra when it comes to travel and recreational clothing: making sure you have several lighter garments, as opposed to a single heavy one, affords you the option to wear the right amount of clothing in varying weather and activity situations.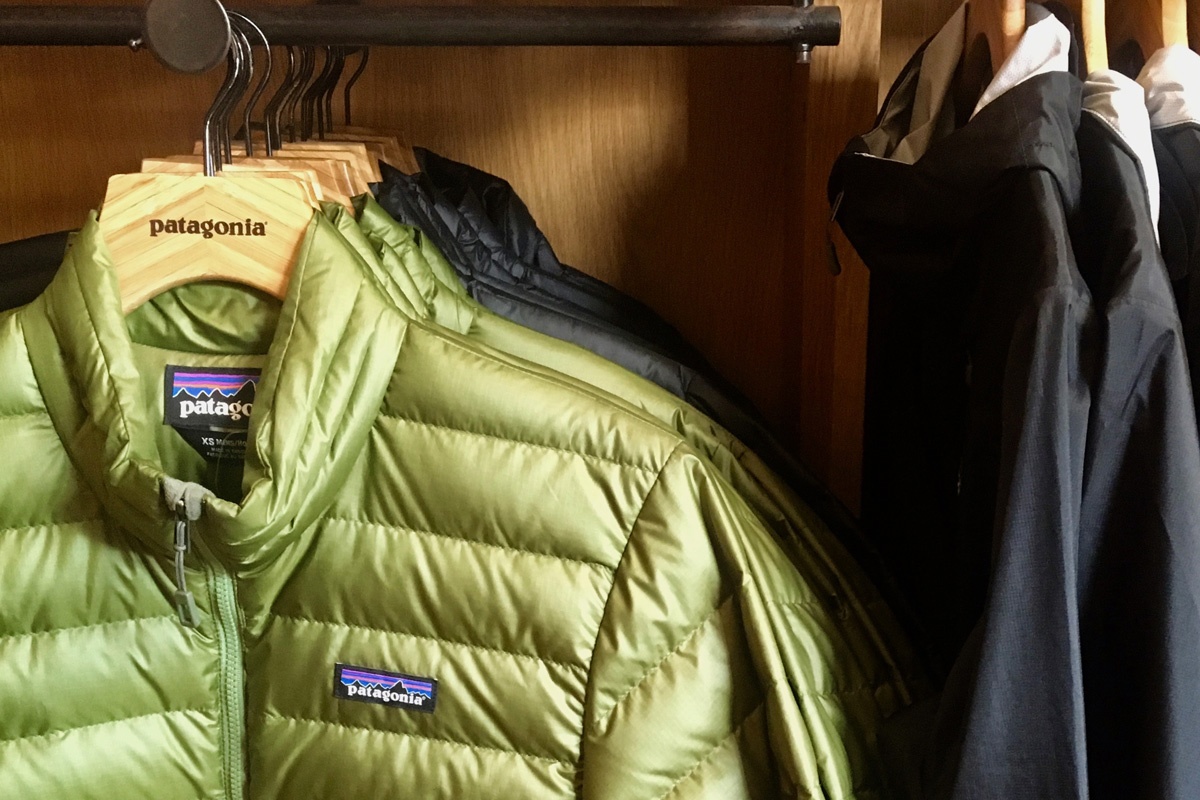 Insulated and waterproof-breathable (left and right) garments are each an important part of our travel wardrobe. Photo: @colinhrichard thanks to Patagonia Cardiff


Insulation layers begin next to the skin, starting with underwear. Great options exist for both men and women – think in terms of "what would I wear for athletics", as travel is an active endeavor? Next layer would be lightweight long underwear or "base layer", which is often numbered in the 100s. These can be worn under other layers, or tops can be worn as outer garments themselves, and are good for even the warmest tropical locations. Next come heavier midweight insulation tops and bottoms layers, numbered in the 200s. A lightweight fleece jacket (such as Patagonia's R1 line) is a staple of outdoorspeople and travelers everywhere. If traveling to higher altitude areas where you'll be faced with significant cold, heavyweight fleece pants and a down (go for at least 600 fill) or synthetic fill jacket is a must.
Outerwear
This is a relatively straightforward category, as outerwear has advanced greatly in the last decade to include waterproof/breathable technology as a standard. The great thing is that price has come down significantly, and a basic lightweight shell jacket good for wind and rain protection can be found for under $100. This type of jacket - pants can be good too if going to a cooler, temperate location - will almost always do the job, and is an absolutely essential piece of equipment no matter where you are traveling to! More technical jackets are generally only needed when going to higher elevations like the Andes' Machu Picchu, Tanzania's Kilimanjaro or the Himalayas' Everest Basecamp for example, where snow and trekking conditions will exist.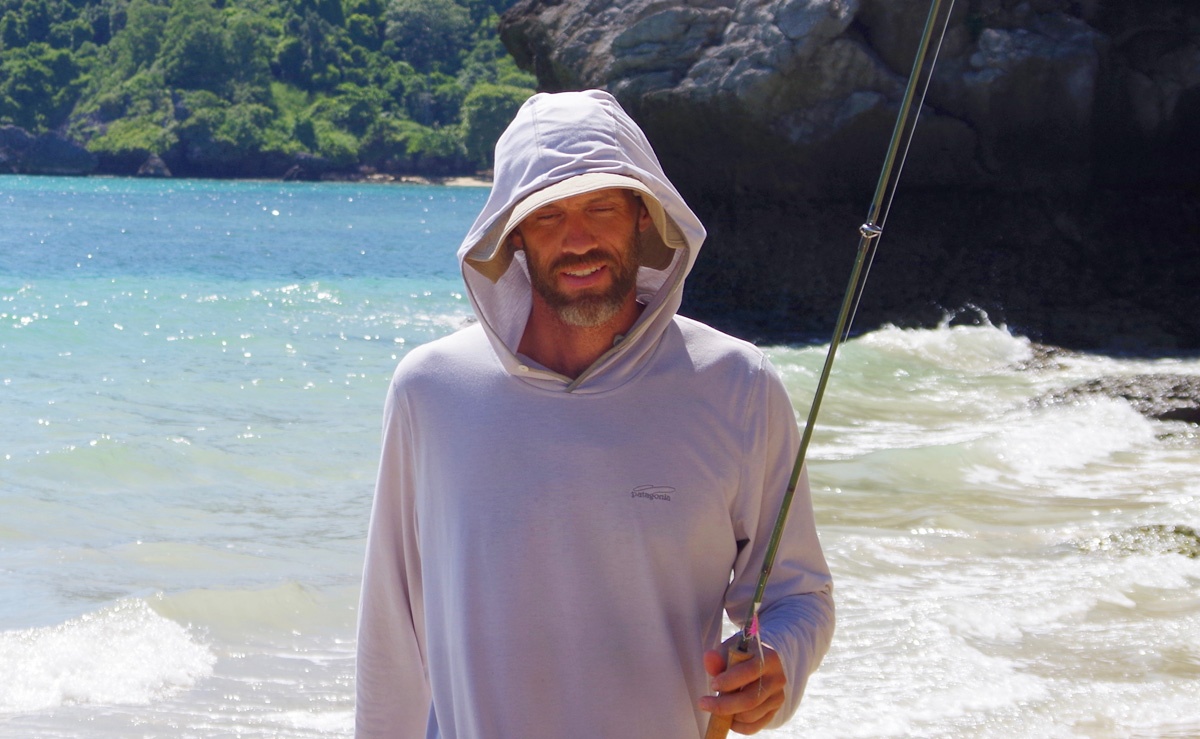 When under the tropical sun, having a wide brimmed hat, long sleeves, and even a hood can complement sunscreen's job in keeping sunburn at bay. Photo: @colinhrichard


Hand- and Headwear
As with the case of technical jackets for trekking, handwear (gloves) will only be needed for that specific environment. However, headwear (hats) are essential everywhere! A wider brim hat, or baseball cap with a sun cape are top picks, and a warm beanie-type hat for cool mornings out on safari should be part of your packing list.
Destination Considerations
Plan ahead carefully as you pull your gear together and do your shopping runs before your trip. Get to know not only the climate of your destination, but also check weather reports (not just guidebooks!) to be ready for what the skies will send your way on your trip. Err on the side of caution!
Be mindful of local cultural norms - women especially, be ready to cover at least your head and legs when visiting cultural and religious sites like temples, monasteries and the like. A sarong or longyi can be a nice item for this, and some locations will have them for rent for a small fee.
Getting ready for your trip is an exciting process, and having our clothing in order is both fun and part of being prepared. Feel free to be in touch with us with any questions, and best wishes as you dress for travel success!