Do any research on Thailand at all, and you'll realize that it is as diverse as countries come. Geographically, it features thousands of miles of coastline and rugged mountains. Population-wise, it includes numerous people groups and ways of life: hip Thai urbanites frequent the cafes and tech companies of the megacity of Bangkok and the UNESCO Creative City of Chiang Mai, while indigenous hill peoples of the far northern Golden Triangle have semi-nomadic lives that span borders with Myanmar and Laos. And in regard to travelers, the rarely visited far reaches of forest- and wildlife-rich Nan Province contrast with the hippie hangouts of Pai and beach resorts of Phuket. But hold on a minute … Phuket? Yes, places like the Phuket region, though often criticized as "touristy", are famed for good reason - they boast amazing places and activities for the traveler, and are well worth our visit!
Just over an hour north of Phuket City are Khao Lak and Khao Sok National Park, with natural splendor that rivals any park area of Thailand has to offer. Forests and rivers meet white sand beaches at Khao Lak, offering world-class diving and snorkeling, and Khao Sok offers wildlife viewing of buffalo, elephants and primates, floating raft house bungalows and delectable authentic cuisine. Its convenient location and lack of heavy tourism traffic make it an ideal location first stop after your arrival in Phuket.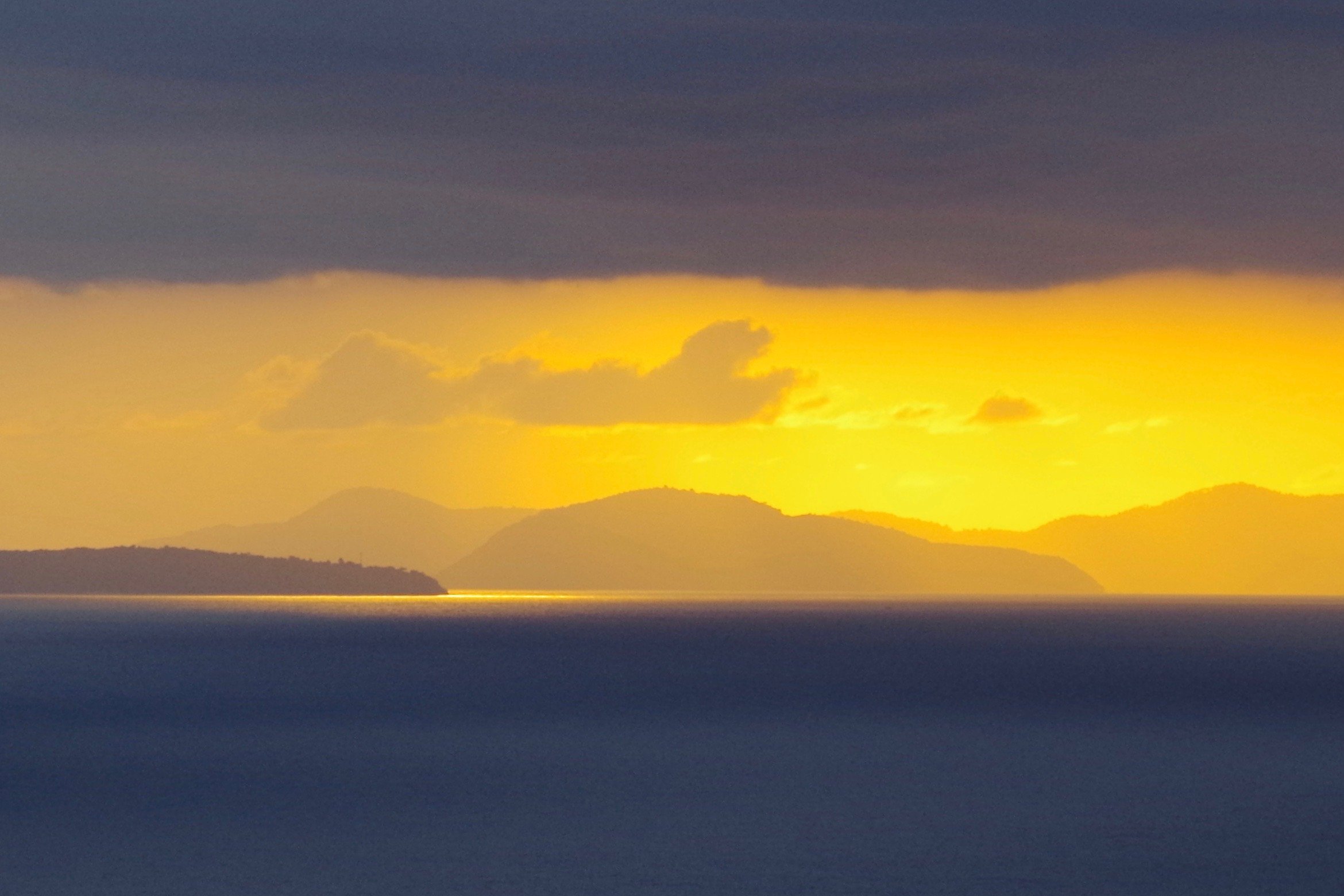 The sunset's you'll experience from the shores of Phang Nga Bay will likely be some of the most beautiful of your life! Photo: @colinhrichard

Back towards the south just a short drive lies the coastal Ao Phang Nga National Park. The gorgeous scenery of Phang Nga Bay ("Jame Bond" Island was featured in the 1974 film The Man With The Golden Gun) will not disappoint - take one the longtail boat tours that makes a stop here, one of Thailand's most iconic attractions. Many Thailand tours also include a visit to the Mangrove Delta, where you'll learn about the extensive environmental services provided by mangroves as they host wildlife and protect the coastline. Explore the beautiful Grotto Cave and enjoy the rest of the route to the Sea Gypsy Village of Ko Panyi.

Enjoy a few minutes' preview of the mind-boggling natural scenery of Ao Phang Nga National Park in this YouTube video.
The Sea Gypsies are part of a group of peoples living throughout Southeast Asia that have lived traditionally nomadic on the oceans for many generations. They would spend their entire lives - from birth till a land burial upon death - on traditional boats, and are only more recently living in settlements. They are sometimes known as Chao Leh in Thailand, and live in coastal areas where their communities can sometimes respectfully be visited via cultural tourism. Being a guest of the Sea Gypsies, as with all indigenous peoples, is an educational intercultural experience.

Phuket's top attractions and hidden gems, and those in the surrounding area, are not to be missed! There is an incredibly wide range of experiences for the traveler, so let us at Global Basecamps help you plan the ultimate Phuket tour.