Zimbabwe may not be a top name in safaris like South Africa, Kenya or Tanzania, but trust us - this not a bad thing! Fewer travelers, further flung landscapes and authentic experiences await travelers who would venture off the beaten path, to giving this country a try for a safari experience set apart from the rest. Read on as we set out to explore five top things to do in Zimbabwe!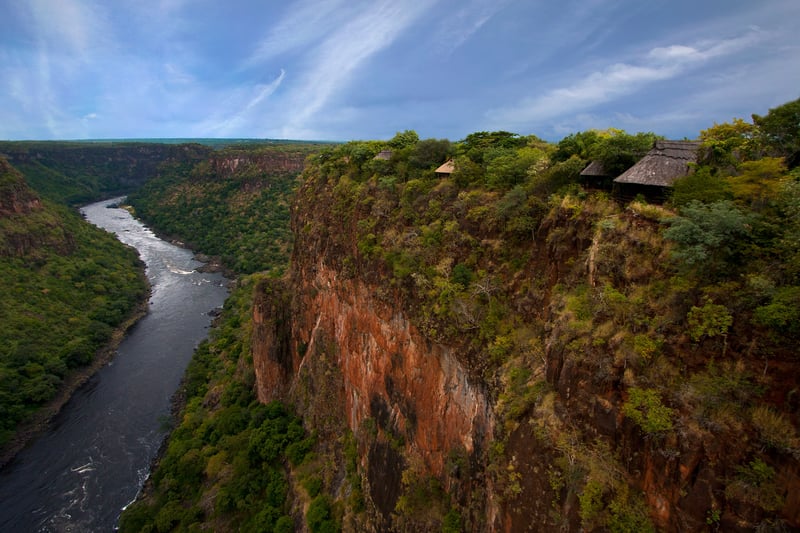 One: Victoria Falls and the Zambezi River
Waterfront camps and lodges, canoe tours, eagle viewing and so much more only add to one of the undeniably greatest displays of not only Zimbabwe, but all of Africa: the Zambezi River's Victoria Falls. The traditional name of Mosi-oa-Tunya ("The Smoke that Thunders") in the area Lozi language describes both the spectacular rising mist and deafening roar made by the falls, the widest and largest overall waterfall in the world.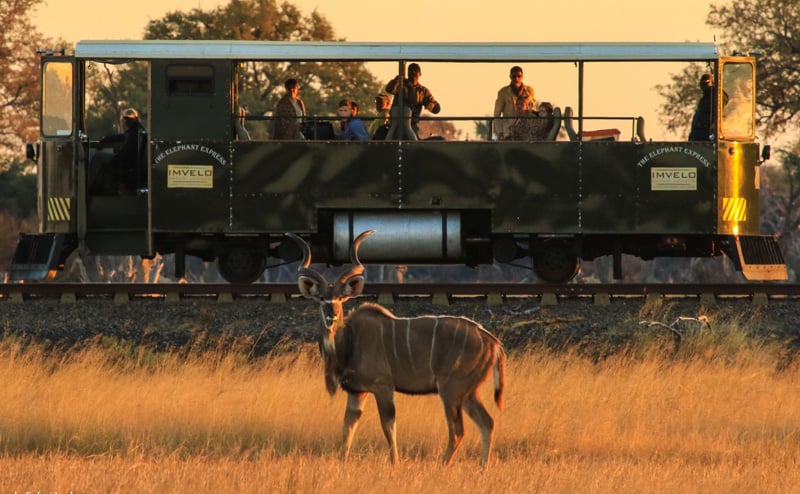 Two: "Elephant Express" Game Viewing Train and Hwange National Park
Spotting elephants, lions and giraffe by train?! Yes but only in Zimbabwe on the one-of-a-kind Elephant Express train on the edge of Hwange National Park! Hwange is Zimbabwe's largest national park and in addition to the train, you can watch elephants from mere feet away in an undeground blind and enjoy a wide variety of safari activities (walking, driving, and even mountain biking!), which make it hands-down one of the best places for experiencing an unforgettable Zimbabwe adventure.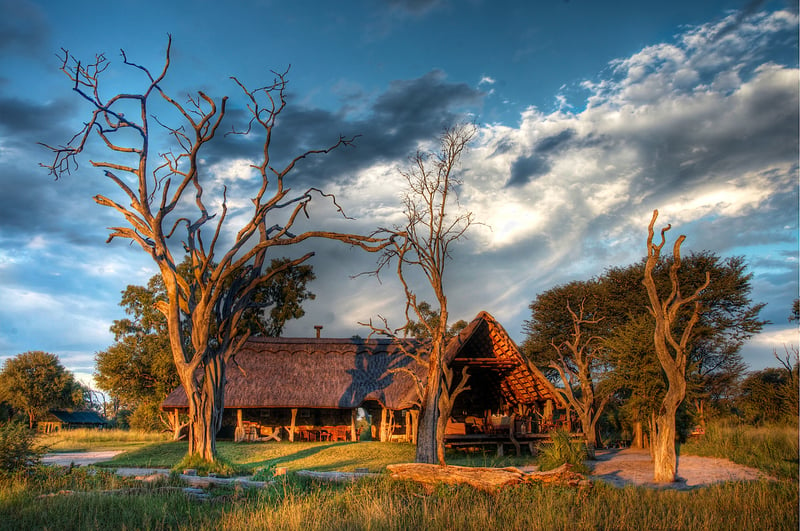 Three: Bomani Tented Lodge and Ngamo Village School Visit
One of the very special experiences on a Global Basecamps Zimbabwe safari is a stay in the pristine southeastern corner of Hwange National Park at Bomani Tented Camp. Bomani is a cozy and well appointed lodge with intact natural surroundings perfect for walking and driving safaris, hosting large populations of elephants and a wide variety of bird species.
Close by is Ngamo Village, where visits to the area school and villagers offer the chance to say hello and have an authentic interaction with locals in a casual and friendly atmosphere.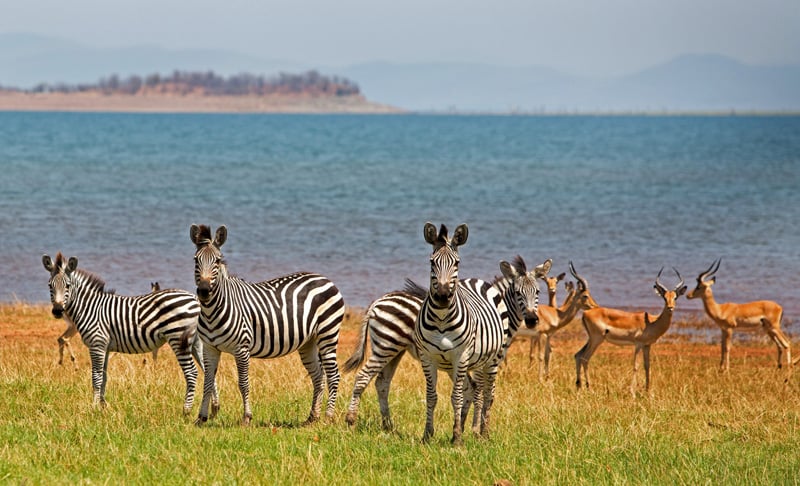 Four: The Wild Waters of Lake Kariba and Mana Pools National Park
Lake Kariba, the largest human-made reservoir by volume on Earth, is an abundant haven for wildlife. The bird species list of the lake checks in at astonishing nearly 500, and the shoreline lion population in Matusadona National Park is second only to Tanzania's Ngorongoro Crater! The waters themselves teem with Tiger fish, with teeth like a crocodile and a popular game species with its very own (very competitive) local fishing tournaments.
Mana - meaning "four" in the local Shona language - Pools is an area of the Zambezi River where ancient pools have remained as the river course has changed, creating optimum wildlife habitat. Also having UNESCO World Heritage status, it is the only national park to have the designation in the country.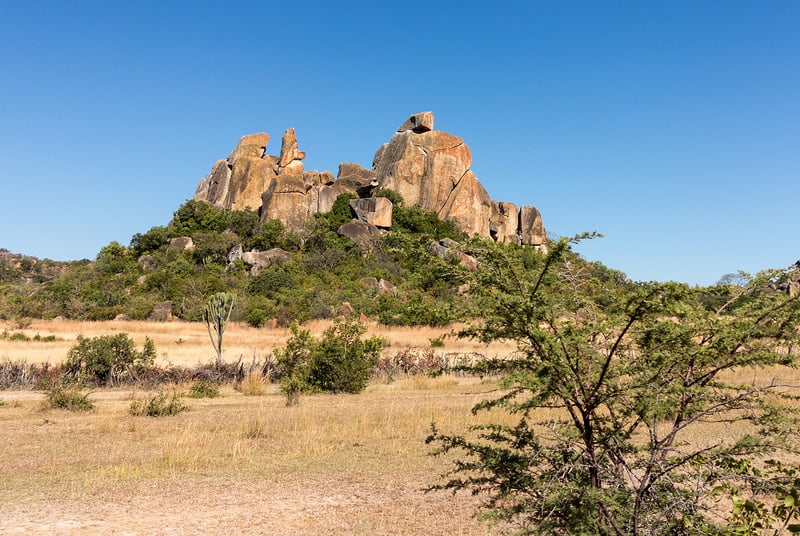 Five: Matobo Hills Rock Formations
Yet another UNESCO World Heritage Site in Zimbabwe, Matobo Hills features jagged, jumbled rock formations that burst skyward from the arid scrublands. UNESCO themselves describes these rock formations as having much historical significance, including being one of the densest collections of cultural rock art in all of Southern Africa. Since these areas are still visited and used for ceremony today as ancient beliefs have been safeguarded into the modern age, visit with extra reverence and respect!
Our Travel Specialists are well traveled across the African continent, and are experts in the best of Zimbabwe's treasures. Get in touch, we'll get to planning, and you'll be off to Zimbabwe!