Six Vietnam War Veterans Return to the Country 50 Years After the War's End
It was always going to be an emotional trip. When six men, veterans of the Vietnam War, decided to return to the country almost 50 years after the war's end, it was bound to stir up difficult memories. They had been members of the Swift Boats, a famed U.S. Navy unit named for the high-speed aluminum boats deployed to patrol the 10,000 square miles of shallow waters of the Mekong Delta, the Ca Mau Peninsula, and other inland waterways of Vietnam. For those not old enough to remember the Swift Boat, check out Wikipedia.org for a refresher.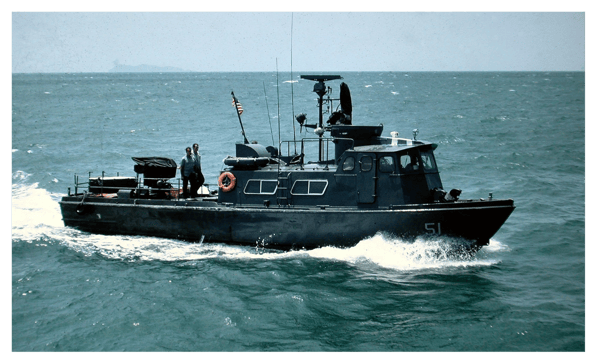 A Swift Boat Photo courtesy of Henry Inabnett
Five brought along their wives or significant others. "Spouses…were a vital support mechanism on which the seven depended heavily," says Henry Inabnett, one of the returning veterans, who kept a journal of the trip and has produced a heartfelt memoir, Our Journey Forward, which you can read if you click here.
The men wanted to revisit their old stomping grounds–their base, the places they patrolled, the restaurants and bars they frequented when they were off duty—to find out what happened since the long-ago time when Vietnam was enemy territory. They found a country that was both the same and different from the last time they were there.
The plan took shape initially in 2020, when Terry Boone, one of the original Swift Boaters, asked members of the Swift Boat Sailors Association if anyone would be interested in revisiting Vietnam. Six vets responded yes but soon after making their plan, Vietnam closed to tourists because of Covid. That situation kept them from traveling until December 12, 2022, when a group of 11 finally departed.
This is the kind of trip we love at GBC. The men's special requirements gave us a chance to craft a personalized itinerary that combined visits to sites of architectural, cultural, and historical importance including Ho Chi Minh City (formerly called Saigon), a cruise on the Mekong River, the Cai Rang floating market, and Cau Ma, site of the famed Bat Pagoda and the mangrove forest of the Biosphere National Park–with trips to locations that were meaningful to the men because of their time there, like their former base at Cat Lo. They would also need a few strategically placed days of relaxation and rest to help them decompress from the emotional intensity that resulted from revisiting these wartime locales.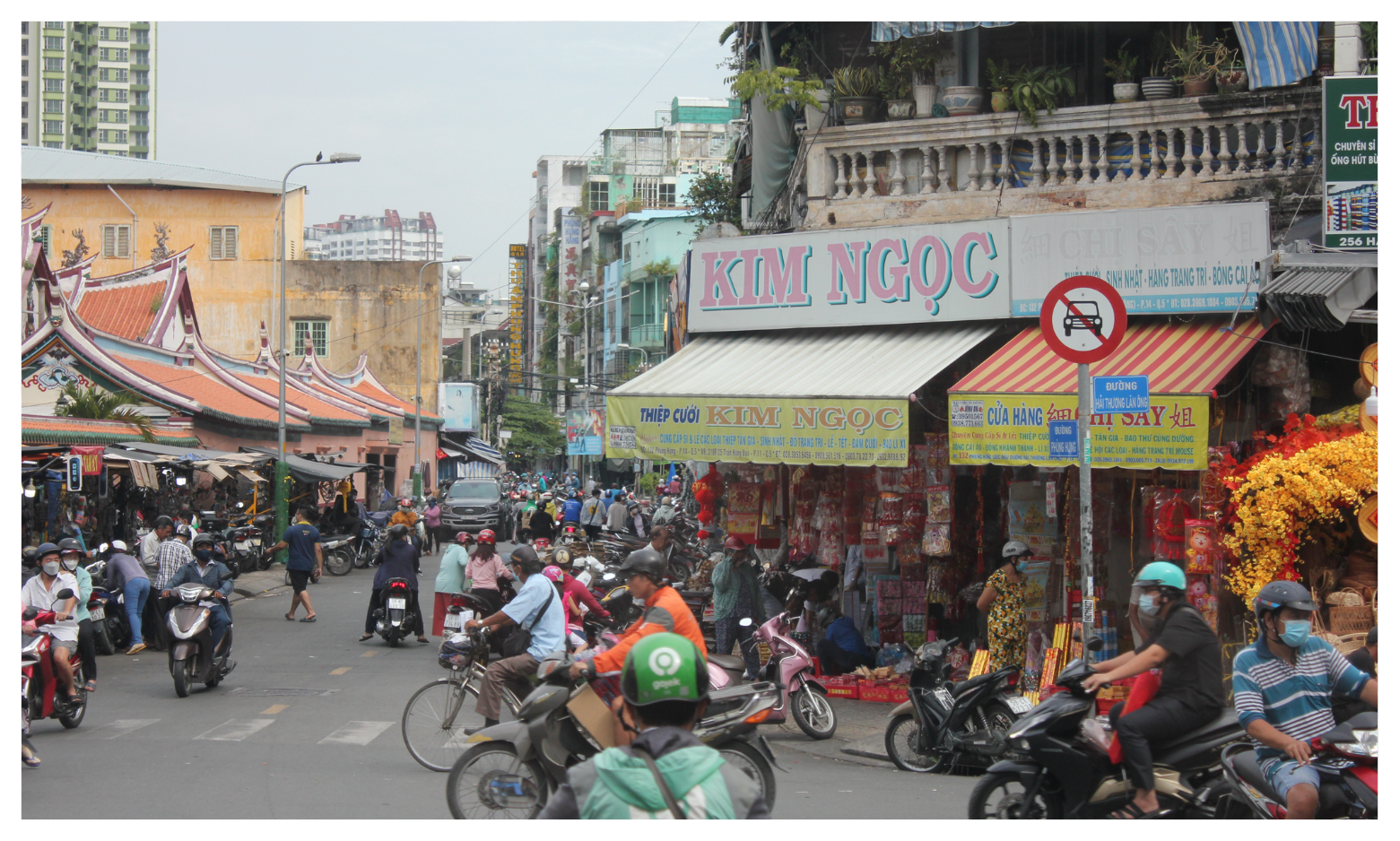 A street in Ho Chi Minh City (formerly Saigon) Photo courtesy of Henry Inabnett
To make their dreams of visiting their former base and military landmarks a reality, we leaned heavily on our in-country experts, whose knowledge of their country is profound. Their tour guide, Trang Nguyen, said Henry, "did more to take us to see some of the things that weren't on the tour, like a water treatment plant." When the men were disappointed that their former base at Cat Lo was no longer visible from the street, Trang was able to find a fisherman who agreed (for a fee) to take the party of 11 out on the river so that they could look at it from the waterside. "Trang did a fabulous tour for us, always taking into account our wishes during the trip," says Henry.
Some destinations that had been important military locations during the war were now thriving as tourist destinations. Vung Tau, for example, was formerly important as the site of the base at Cat Lo, as well as the headquarters of the Australian Army in Vietnam. It was also a popular spot for in-country R&R for U.S. combat troops. Now it no longer has a military role, but it has grown in popularity as a tourist destination, especially for travelers from Ho Chi Minh City, who often arrive by hydrofoil.
The vets also visited Rạch Giá, where the Swift Boats had a base and which was a strategic location for both the North and South Vietnamese forces. The city was heavily bombed by U.S. forces and suffered significant damage. Today Rạch Giá is known for its beautiful beaches, rivers, and canals, as well as its rich history and culture. It is also home to several important temples, including the Nguyen Trung Truc Temple and the Thach Dong Temple.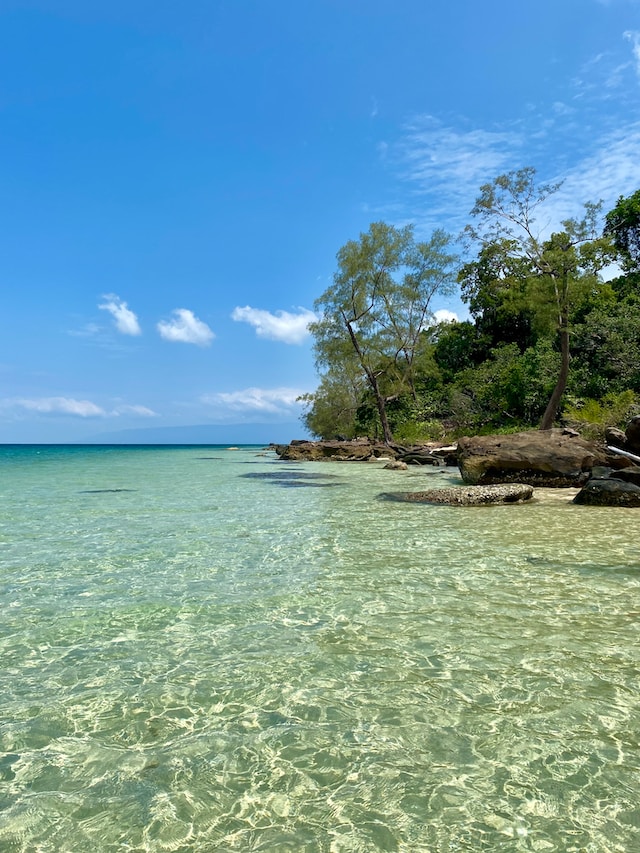 Phú Quốc Island Photo by Lynn Pham @unsplash
The last stop on the veterans' itinerary was Phú Quốc Island, which was used by the U.S. military as a prison camp during the war. Today it is still possible to visit the jail although the island is much more popular because of its white sand beaches and laid-back vibe. It provided a perfect final destination for winding down after an emotional journey.
Those who didn't want to wind down found plenty to do in many outdoor activities in Phú Quốc National Park, which features mountains, dense tropical jungle, hiking trails, and wildlife. The island is also renowned for producing an extraordinary fish sauce, often called the best in the country.
Are you ready to experience the beauty and history of Vietnam? We can craft a custom itinerary for you. Contact us at travel@globalbasecamps.com
---
Now's the Time…Peru
If you want to visit Peru this year, now's the time to plan your trip.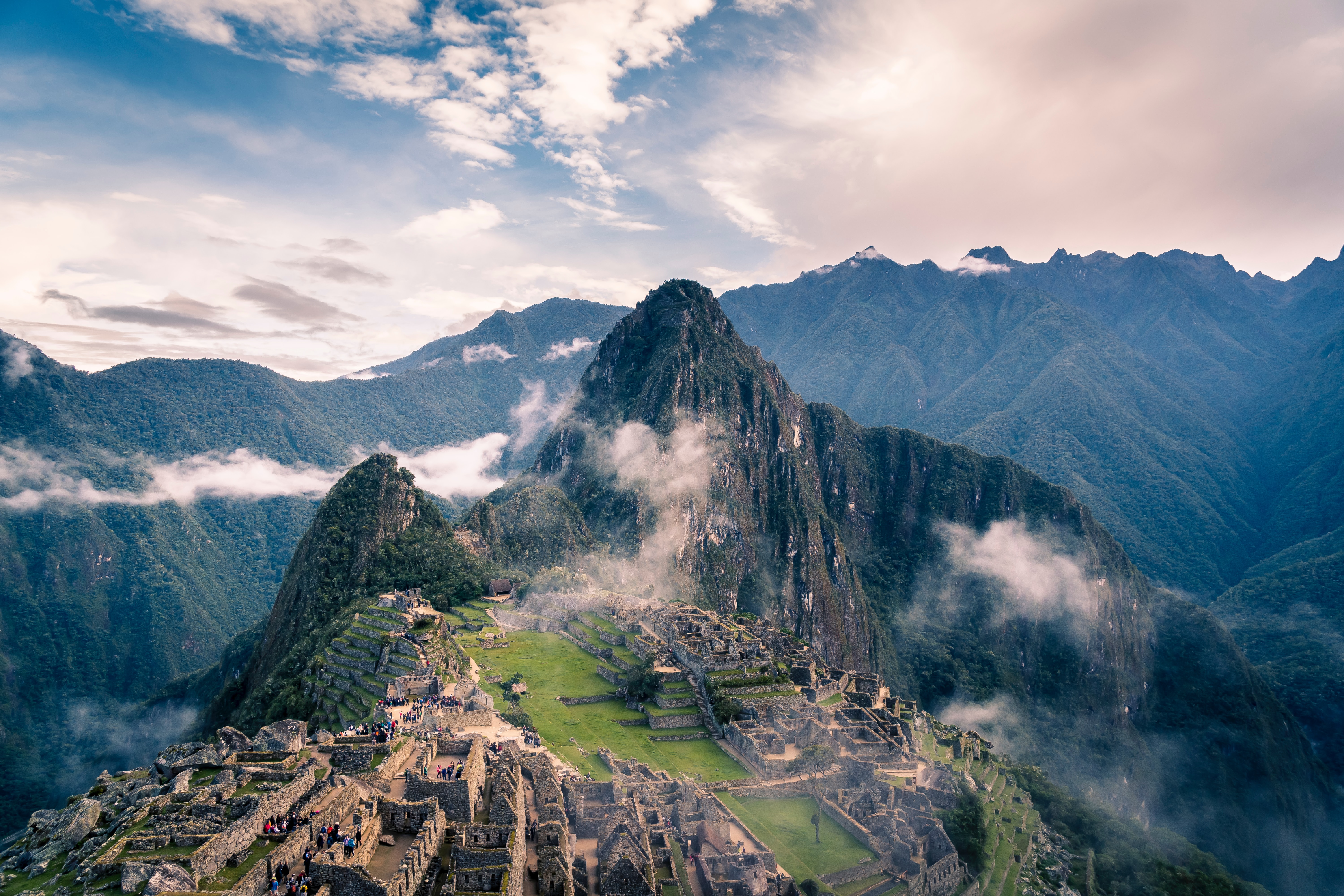 Aerial view of Machu Picchu Photo by Willian Justen de Vasconcellos @Unsplash
Despite the political protests there in recent months, things have calmed down and it is now safe to visit.
In fact, 2023 might be the very best year to visit Peru, as there are way fewer tourists right now but everything is functioning normally, without the long lines or over-tourism!
So take advantage of this temporary slowdown to visit Cusco, the Sacred Valley, and Machu Picchu, plus the Amazon rainforest in the Tambopata region.
And while many other destinations are sold out for the summer season, Peru still has space for last-minute bookings for the peak dry season months of June-October 2023.
Contact us at travel@globalbasecamps.com for more information.