Travel businesses are finally beginning to see a positive pattern in travelers since the US economy dropped in late 2008. Not only are the various sectors of the industry seeing growth, but also the travel agent is becoming a hot commodity yet again. Instead of waiting until the last minute to book flights and hotels for a vacation, people are beginning to book trips months ahead of time, specifically for the summer, demonstrating the hope that some have for this recovering economy.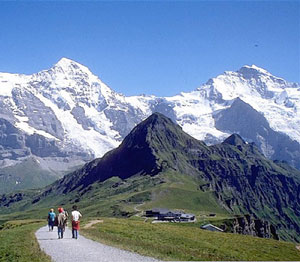 The Leisure Traveler
Travel agencies have seen a rise in business as people are ready to spend money on travel again. It seems there is a bigger desire to have a connection with someone, instead of something (the Internet). The American Society of Travel Agents reported in February 2011 that 51 percent of agencies saw their revenue increase, while 49 percent saw a rise in transactions since 2009. If travelers are going to put their extra spending money towards a trip, they want to make sure they get the most out of it, and the solution for that problem seems to lie in the hands of the travel agent. Whether communicating through email, over the phone, or face-to-face, the personal experiences that are delivered from the travel agencies help people feel more comfortable and reassured about their destination and travel plans. An agent is able to compile all the things the traveler wants to do with the places they want to see to create a custom tour that they'll remember forever.
In 2010, Forrester Research reported that 28 percent of online bookers were interested in using a travel agent for their next trip, a five percent increase from 2008 to 2010. Simultaneously, the 53 percent of leisure travelers that used the Web to book their vacations in 2007 dropped to 46 percent in 2009. With the help of the travel agent, people are moving away from online resources. These numbers are expected to continue to change in this pattern as travelers feel safer with a travel agent behind them who can answer any questions and be there if anything were to go wrong.
The Business Traveler
Although leisure travel is a major contributor to the travel industry, business travel is very common and it is on the rise due to companies needing to be on the road for expansion where market opportunities are apparent. A lot of these markets happen to be in Asia and South America. With an increase in numbers in the leisure travel sector as well as in the business sector, travel companies (such as airlines, hotels, and rental car companies) are gradually raising their prices. Luckily, for you vacationers out there, this boost in price is more directed towards the business traveler. In it's annual Global Forecast, American Express Global Business Travel reported a predicted 3-7% overall increase in airline business ticket prices in the North American region for 2012. The ticket price for economy seats, however, is only predicted to increase by 2-5% overall. The business travel segment is increasing in all continents, not just North America. Therefore, the accelerated pricing for business travel in all sectors of the travel industry will occur in all continents as well.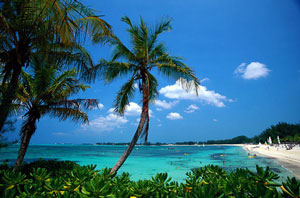 This rise of international business, that has motivated an increase in the price of business travel, has resulted in the switch from online booking to booking through travel agents. According to a third quarter report by Travel Leaders, their business travel accounts through September 2011 had brought in $139.8 million, surpassing their total numbers for 2010 by 8%. Since business travel tends to mean traveling to different countries consecutively, companies may find it easier to have the aid of an agent when deciding on an itinerary, even if they're not looking for a fancy eco lodge travel agents can create the ideal itinerary for almost any travel style. With the knowledge and first-hand accounts that travel agents can offer to customers, there's no wonder why there has been such a shift away from online booking. Travel, with all that it entails, can get tricky, and using the Internet to plan your vacation or business trip may not get you where you want or need to be. Despite all the technology that is involved with travel, planning and booking is one area that is more efficient when conducted away from the computer.
Role of the Travel Agent
Major online booking companies have begun to group and clump itineraries together based on their assumptions of what they think the traveler wants, making it even more confusing to understand what the company is trying to sell in the first place. Due to the decrease in flight availability and capacity, booking seats together is just one aspect that has become increasingly harder. A travel agent has the ability and resources to sort through these dead ends and get the traveler exactly what they want. Agents take the time to listen to their clients and really get to know them so they can bring the most pertinent information needed for their trip. John Clifford, President of Internationaltravelmanagement.com, believes this is a major reason why people are returning to the "lifestyle guides" of the travel industry. After all the chaos that terrible weather brought to traveling last holiday season, people are looking for someone that has their back when troubling situations occur.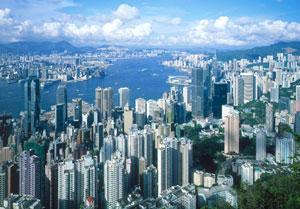 After holiday travelers realized that the airlines can't do anything to help individuals when troubles arise, many have been making the switch to someone that can. As Clifford notes in a recent Gadling article, when booking online, a traveler is only taking care of the first step of the trip. If that goes wrong, they're left with nothing and no one to guide them to a conclusion. A travel agent has the ability to change flights if need be and weed out the actual good deals from those that just look beneficial. Karen Gentile, owner and agent of Karen Travel Ltd., uses wholesaler's that she has come to trust over her many years in the business to get her clients what they want and not steer them in the wrong direction. This is her own tactic that she uses to weed out the deceiving deals and itineraries that can be found on larger online booking sites.
Whether it be for business or leisure, planning a trip is easiest and least stressful through a travel agent. With the knowledge of all the ins-and-outs of the industry, they know how to find the cheapest and most convenient deals. As problems with airlines and travel security become more frequent, people are starting to realize that doing it on their own might not be as much of a cookie-cutter routine as it once was. The professionals in the field provide the customer with the best possible itinerary and are there is anything goes wrong. So who wouldn't want to take advantage of the simple opportunity to have a stress-free travel experience?