For many of our travelers, Southeast Asia is synonymous with tropical beaches. Our custom Vietnam tours often include a few days on a beach. But which beach is the best for you?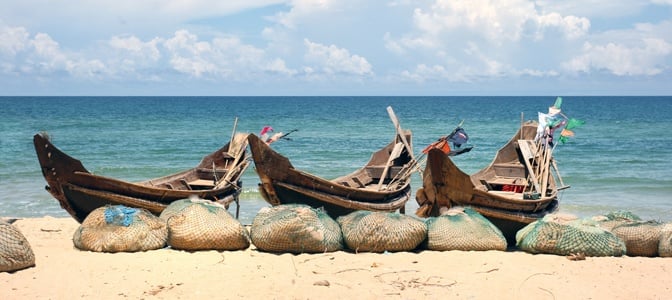 Danang
Danang used to be off the beaten path, a hidden haven for backpackers hunting untouched sand. Today, it's the third largest city in Vietnam, and some travelers turn their nose up, but there's a reason it's remained one of Asia's most popular tropical destinations. We include it on this list because of a number of factors, including its easy accessibility. Danang is a hop away from both Hue and Hoi An, which you're likely to see during your time in Vietnam anyway.
The beaches themselves really are world class, and China Beach is the headliner. Thirty kilometers of white sand abut calm waters great for swimming. Huge, five star resorts are obvious along the beaches, but most attempt to blend into the landscape, and there are still some calmer strands for those looking for quiet.
Weather: Hottest from May to September, wettest from September to December, perfect throughout the rest of the year.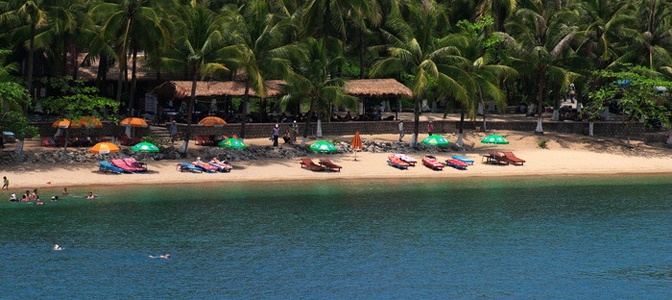 Nha Trang
Nha Trang is a beautiful bay that was a small fishing village dating back to the Cham Empire, but is now a bustling resort town. This transformation began during French colonization, and hit a new gear during the American War, when GI's recognized the beauty of this place. The bay is dotted with small islands, so hiring a boat for the day is popular to find your favorite one.
At heart, Nha Trang is a party town. Mornings start a little later here thanks to the late nights. It might get a little rowdy if you're not looking for a bar scene. But for travelers looking to combine beautiful tropical landscapes with an international nightlife, Nha Trang is your beach.
Weather: Wettest from September to December, but really beautiful for the rest of the year. Best weather is from February through April.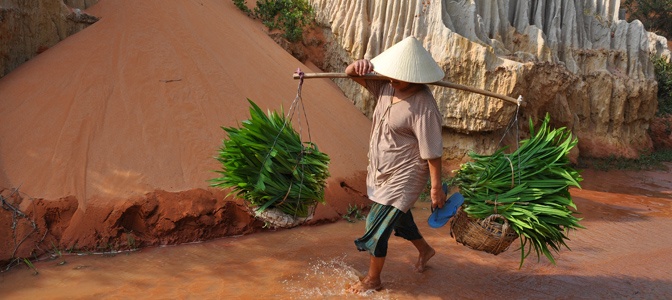 Mui Ne
Mui Ne in the south near Ho Chi Minh City is less of a city and more a town, but there are still developed resorts dotting the beach. A surf-vibe town has grown, but not at the rate of the previous two beaches. Despite the development, Mui Ne knows why people come here, and the town has made a serious effort to keep the beaches pristine. Even the town's buildings are kept deliberately short, to keep the skyline as natural as possible.
The weather makes Mui Ne unique as well. The microclimate here is drier during Vietnam's wetter season, and the only effects of the tropical storms are bigger waves. Heavy winds make this a kite and windsurfing capital.
Weather: Like the rest of the south, the dry season runs from October to May, though it never really rains too much, which is unique to Mui Ne.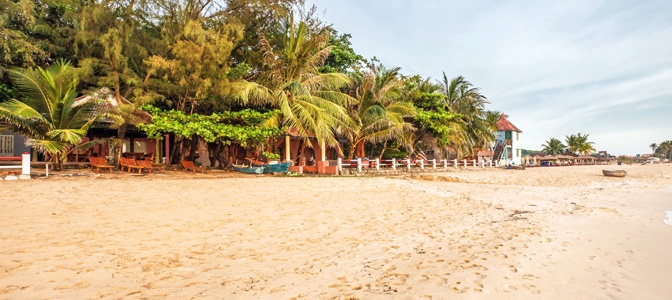 Phu Quoc
This island destination is currently in a sweet spot between development and natural landscape. Beyond the resorts on Long Beach, the rest of the island is still undeveloped and beautiful. Phu Quoc is a pretty large island that produces things other than tourism, which might explain why Cambodia claims it for itself. No surprise then, that Vietnam has established a military base here. Politics aside though, this is still one of the best beach destinations in the world. Tired of hiking through pristine tropical jungles and driving down empty white sand beaches? Come back to your resort and enjoy the pampering at the spa. Phu Quoc really strikes this balance well.
Weather: Best from November to March with sunny skies and lower humidity. July to September is all monsoons, all the time.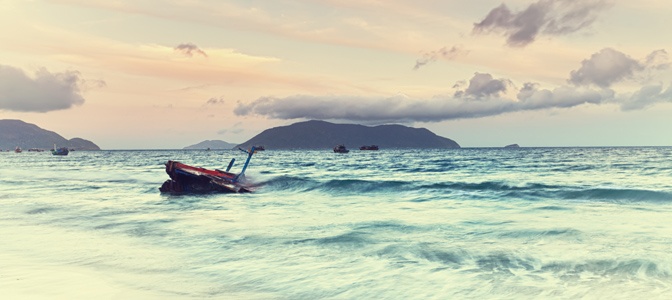 Con Dao
Forested hills, rolling mountains, perfect beaches, and warm water defines this island chain. The French used this region as a prison colony, and it was only until recently that travelers realized how beautiful the whole place was. Con Dao is currently experiencing some controversy as developers and tourists are not treating the environment as well as they could be. The National Park that governs the islands could be doing more to preserve its beautiful nature, but more tourism will only help put pressure on the Vietnamese government to find a solution. A small number of uber-luxury resorts have brought the much needed attention to bear. For now, outside said resorts, this is probably your most beautiful, best option for getting "off the grid."
Weather: Driest from November to February, and calm waters are best from March to July. The rains run from June to September.