The churning and international youth culture of modern Japan lives, as always, beside a calming and proud cultural history unique to its islands. Tokyo is no different. Always an exciting mix of tradition and the future, Tokyo offers ancient temples amidst its modern streets, and keeps ancient traditions while embodying the 21st century.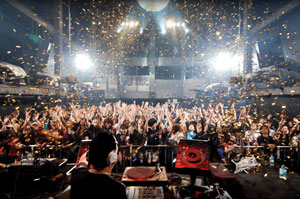 In its nightclubs Tokyo is at its futuristic best, and the city is definitively among the world's top destinations for night club and dance music lovers. Anyone considering authentic Tokyo tours should think about stopping by one of these locations. The following are only a few examples of what travelers might expect when venturing into Tokyo nights:
Womb opened in 2000 and has since expanded to organizing music festivals and party cruises in Tokyo Bay. The club itself is a nightly (and most afternoons and early mornings) three story music show, light show, food and drink destination with the biggest disco ball you will ever see.
Sound Museum Vision is one of Tokyo's newest additions to its night life. It plays host to concerts as well as dance events, and is the first sizable venue to open since the famed Space Lab Yellow's closure. Every room in this venue feels like a different bar, and its sound system is one of the most advanced in the world.
Tokyo's hottest night club is ageHa. This place feels like a city by itself. Four dance floors, four bars, a pool, three VIP rooms, a jacuzzi, and an excellent light system all come together every night for a fantastic environment. When booking a table or room, don't let them forget to tell you about the secret VIP room.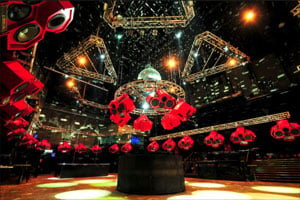 Air brings together the professionalism and size of the other big clubs with the intimacy of smaller venues. The food upstairs is delectable, and the featured DJ's are a collection of great local and international talent.
As with many aspects of Japan travel, prices are comparable to those in other big cities, like New York and Los Angeles, and one should expect such when buying drinks. Cover charges are usually a bit steeper (anywhere from $30-$50), but considering the quality of the sound systems, the enthusiasm of Japan's nightclub lovers, and the overall uniqueness of the experience, it's worthwhile!
Before you leave on your eco tour, we recommend you compare your dates in Tokyo with the scheduled artists around the city. Big name international DJ's often schedule stops in Japan, and you might catch a favorite while you are travelling abroad!