Sri Lanka has a wealth of cultural and natural wonders. This teardrop-shaped island packs 8 UNESCO sites and 16 National Parks within its 25,332 square miles. We recommend planning at least a two week visit to do the country justice and see a number of its highlights. Most visitors route from India to Sri Lanka and begin their journeys from Colombo.
You may want to spend a day or two in the bustling capital tasting local cuisine and learning about its history. Or, you may prefer to head to your next destination straight away to begin your Sri Lanka Tour. To appreciate the essence of the country and make the most of your Sri Lanka trip, I would suggest three main focuses: historic sites, an amazing safari, and cultural encounters. If you have more time available, scenic beach options abound where you can go whale watching, bask oceanside, and much more.
UNESCO Cultural Sites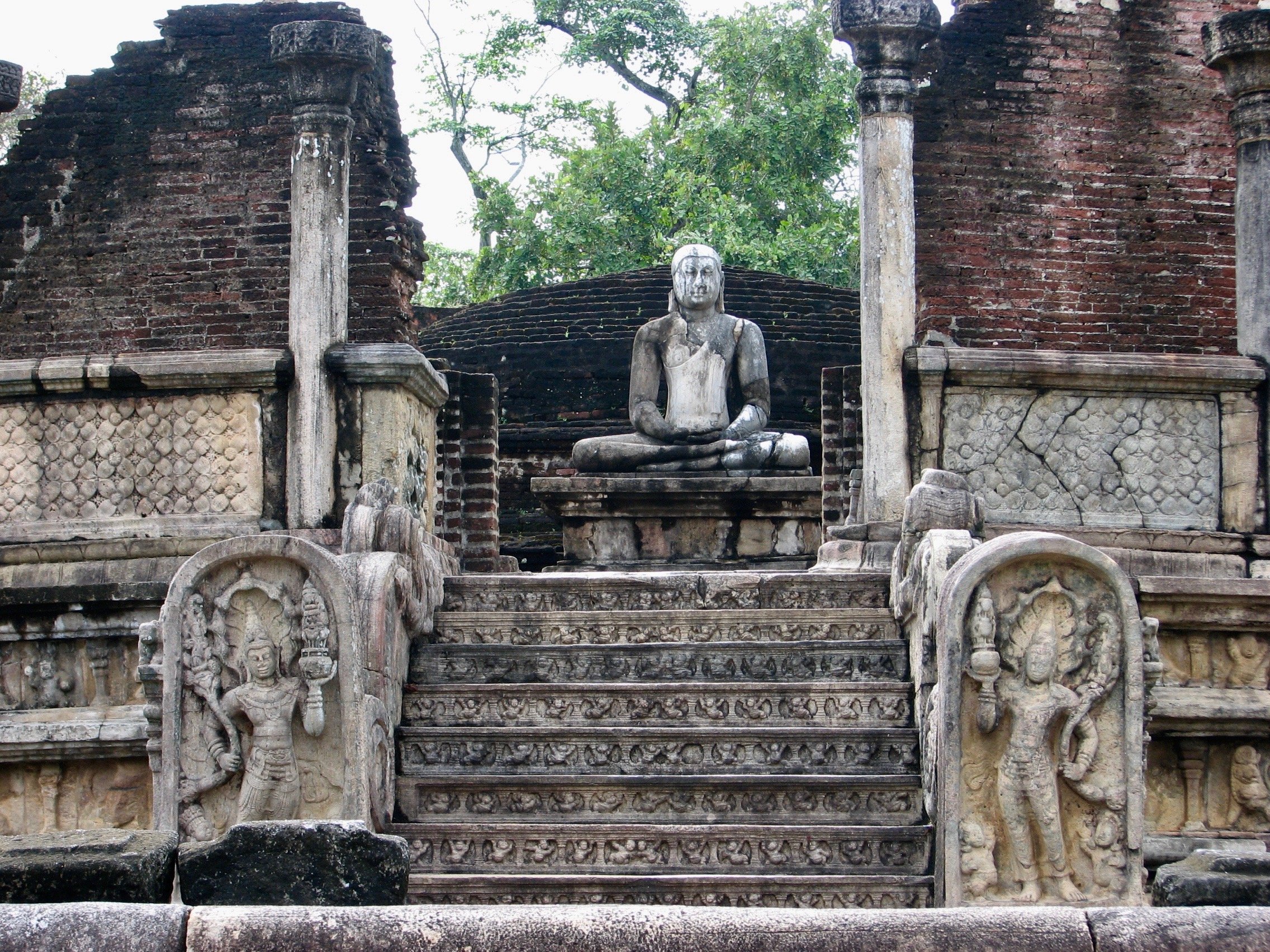 Polonnaruwa ruins. Photo by Laura Hagler
At the top of most visitor lists is the Cultural Triangle which includes the ancient ruins of Polonnaruwa, the rock citadel of Sigiriya, the ancient capital of Anuradhapura, and the sacred city of Kandy.
Anuradhapura's well-preserved ruins provide a window to a time long past. The area served as the intellectual center of Theravada Buddhism for centuries and some temples still remain active today. Dagobas (brick stupas), temple ruins, and bathing tanks/pools are located throughout the site. The tanks demonstrate the impressive hydrological engineering of the ancient Sinhalese, while the numerous dagobas display the historic importance of Buddhism.
You can spend a morning climbing the heights of Sigiriya Rock Fortress, then explore the wonders of Polonnaruwa by bicycle later in the afternoon. From there, it's an easy drive to Kandy where you will want to be sure to visit the Temple of the Tooth to learn about the Buddhist relic housed there. Allow time to admire the temple's interior with its rich decorative details of gold, ivory, precious stones, colorful murals, and statuary. Depending on the timing of your visit, you may also observe the devotees during puja (offerings and prayers).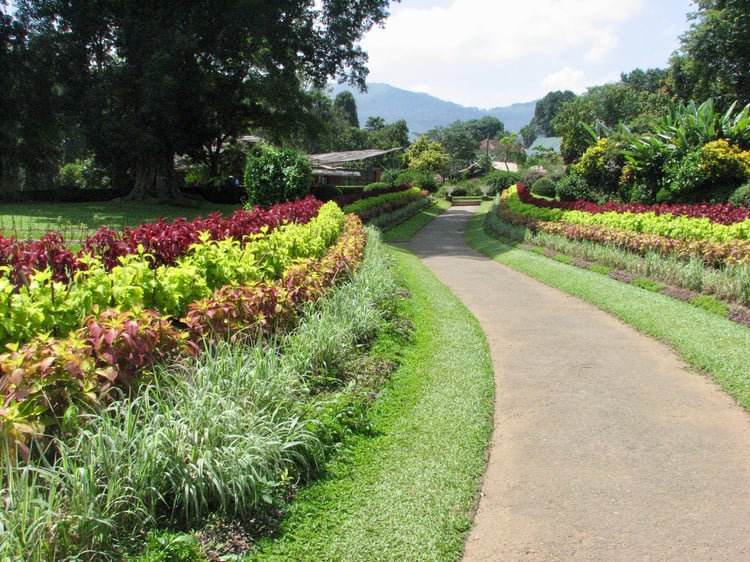 Pathway in Peradeniya Botanical Gardens. Photo by Laura Hagler
On the outskirts of Kandy, the Peradeniya Botanical Gardens makes for a relaxing morning or afternoon amble. The 146 acre garden is home to around 4000 plant species, enough to satisfy even the most discriminating gardening enthusiast! Be sure to keep a lookout for flying foxes, macaques, and the occasional snake who make their home there as well.
National Park Safaris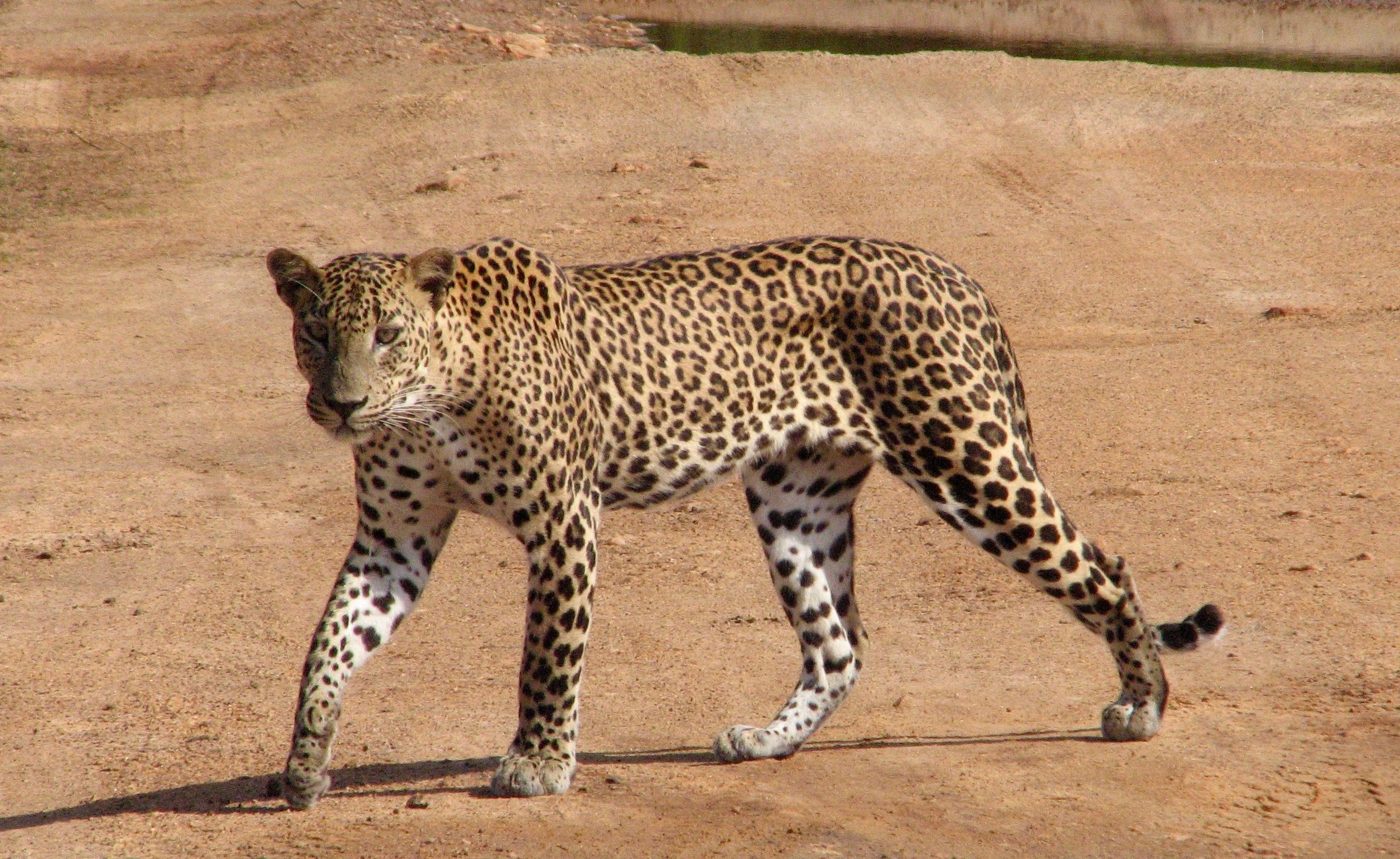 Leopard spotting on Wilpattu National Park safari. Photo by Laura Hagler
Sixteen National Parks are spread throughout the country with the majority being located in the central and southern regions. In Gal Oya National Park, you can encounter wild elephants along the shores. If you're truly lucky, you might catch them swimming from island to island in Senanayake Samudra Lake. A safari by boat offers a unique perspective. Numerous animal species can be found in the park including wild boars, mugger crocodiles, and bandicoots. When I visited, my guide and I didn't see another person on the lake for hours, which made the experience all the more memorable.
The country's westernmost National Park is Wilpattu, about 45 minutes northwest of Anuradhapura. Wilpattu and Yala National Park, on the southeast coast, both have famously high leopard populations. I spotted my first leopard while on a jeep safari in Wilpattu along with wild elephants, sambar deer, water monitors, peacocks/hens, muntjac, and more.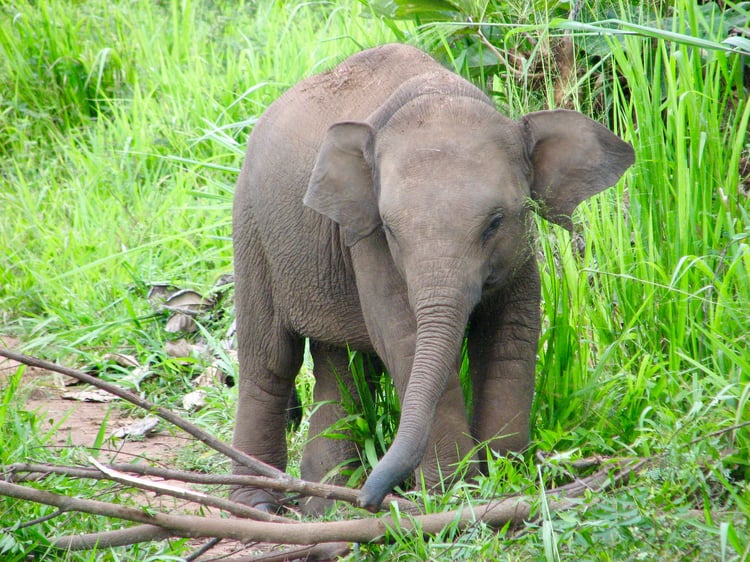 Elephant calf in Minneriya National Park. Photo by Laura Hagler
Minneriya and Kaudulla National Parks are both located in the center of the country and are famed for elephant herds that migrate between the two parks dependent on the rains. Minneriya's reservoirs draw the herds in the dry season, then they head to Kaudulla around September for better grazing. Many mammals including purple-faced langur, sloth bears, spotted deer, gray slender loris, as well as a number of endemic bird species can be observed in these parks as well.
Cultural Encounters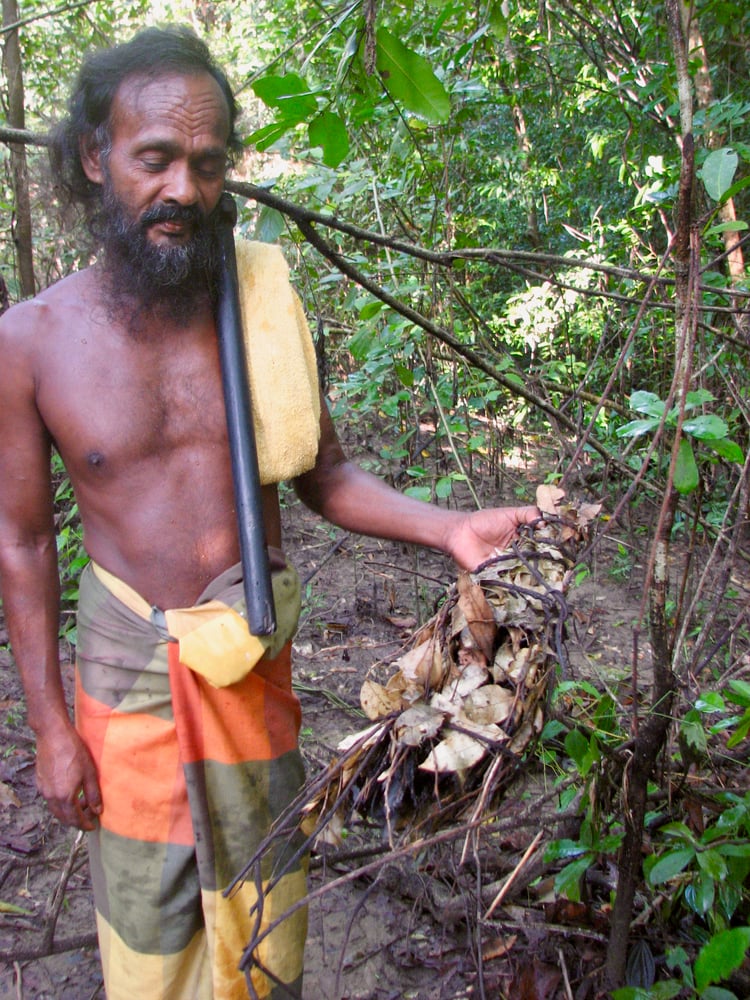 Vedda Guide inside Gal Oya National Park. Photo by Laura Hagler
The Sri Lankan people are incredibly welcoming and take great pride in sharing their history and culture with visitors. I laughed with restaurant staff as they patiently taught me the best technique for eating curry with my hands. Of course, I will never forget the sweet botanical garden groundskeeper who waved me off the path and took me on an unexpected adventure to see a snake and then fed me fresh mace/nutmeg!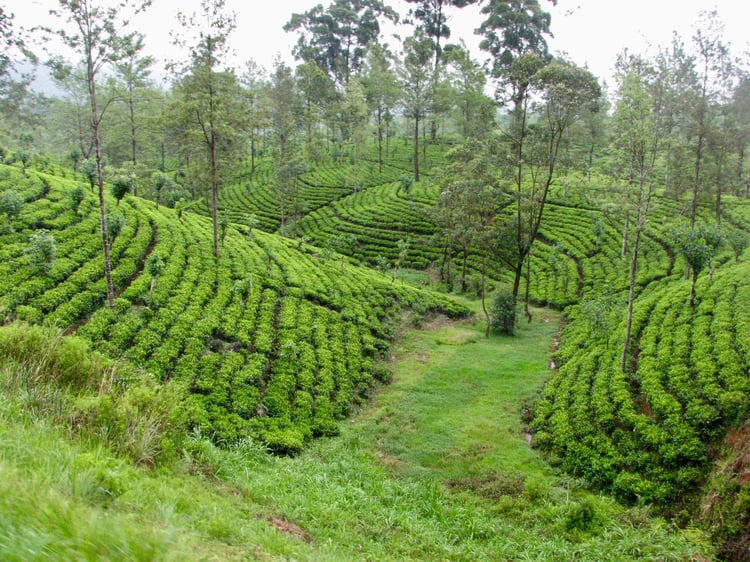 Tea Plantation in Nuwara Eliya. Photo by Laura Hagler
There is no better way to understand a country than to spend time with its people and experience everyday life. Explore Colombo's art scene with a local artist. Take a fascinating walk through the misty tea estates of Sri Lanka's hill country and gain a whole new appreciation for tea plantations and the workers who make your daily cup possible. Learn to whip up a mouthwatering Kandyan curry with a talented home cook on a Sri Lanka food tour, and find out how best to utilize the island's array of spices. Be sure to visit a market or two (or 3!) to taste popular snacks, tropical fruits, and see what is in season. Or, uncover the ancestral jungles of the indigenous Vedda (forest-dwellers) tribe as the Chief shows you game preservation techniques, varied uses of native plants, and much more.
Beaches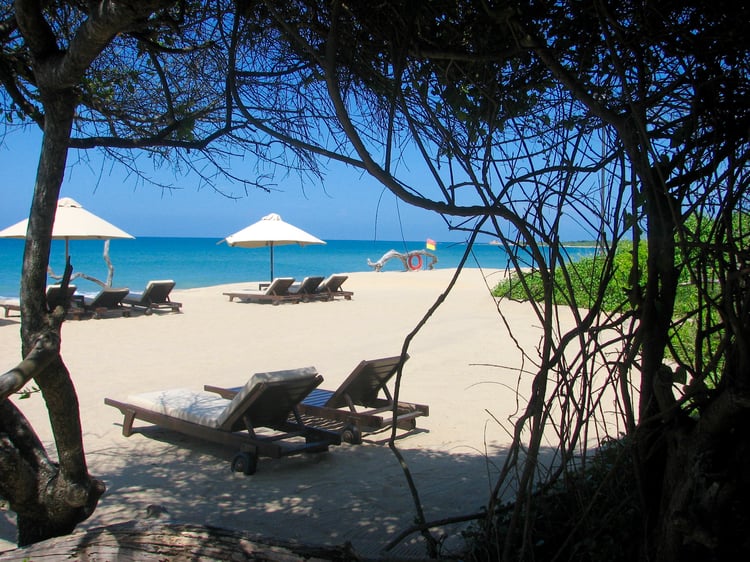 Peaceful beach north of Trincomalee. Photo by Laura Hagler
Most visitors like to spend a few days of their trip beachside if their schedules allow. Unawatuna Beach, just a short ride from the fortified town of Galle, is a protected bay surrounded by golden sands. You can swim, snorkel, SUP, or take a short hike to the Japanese Peace Pagoda at the west side of the beach for its beautiful overlook.
Travelers avoided much of Sri Lanka's northeast coast during the years of civil war, so it has only more recently attracted the notice of international tourists. Nilaveli and Uppuveli are two of the most loved beaches north of Trincomalee, but some smaller gems can also be found. Snorkeling and surfing are available depending on the specific location, but unplugging to watch the waves roll in can be just as enticing.
In Jaffna District, at the northern tip of the country, Casuarina Beach's white sands are lined by its namesake trees. Relax in the shallow waters or perhaps take a boat out to swim around the corals offshore.
If you are ready to learn more about the wonders of Sri Lanka, please visit our Sri Lanka Tours page or reach out to one of our Travel Specialists. We would love to help you create an unforgettable holiday to this captivating island.