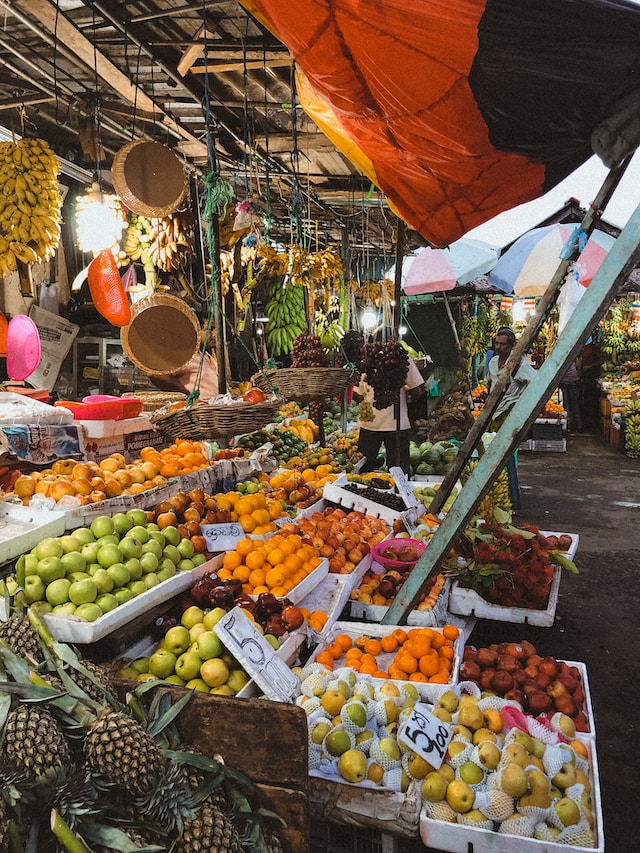 A food market in Kandy, Sri Lanka Photo by Pius Martin @unsplash
Did you know that one of the world's most scenic train rides is located in Sri Lanka?

Probably not, as many of the attractions of this South Asian country, known as the "Pearl of the Indian Ocean," are well-kept secrets, at least in the West. But on the breathtaking train journey from Colombo to the Hill Country through the towns of Kandy, Nanu Oya, and Ella to Badulla, the portion of the trip from Haputale to Ella is considered one of the world's most scenic train rides.

Surprising? Maybe, but it's just the beginning of the surprises in store for the traveler looking for adventure, natural beauty, and authentic cultural immersion. Here are 7 great reasons to visit this beautiful country right now.

1. Rich Cultural Heritage
Tiny Sri Lanka has an outsized cultural footprint. The country, only about twice the size of West Virginia, has eight UNESCO World Heritage Sites, each attesting to its importance in the history and culture of ancient Asia. Anuradhapura, located in the north-central part of the island, was the first capital (5th century BC–9th century AD), the center of the island's Buddhist civilization, and undoubtedly the grandest city of ancient Sri Lanka. It's also the location of the oldest historically documented tree on earth (over 2,200 years old)--the Sri Maha Bodhi, brought as a sapling of the tree under which the Buddha attained enlightenment. Polonnaruwa, the medieval city that became the capital after Anuadhapura's decline, remains one of the best-planned archaeological relic cities in the country. Other must-see World Heritage Sites are the Sigiriya Rock Fortress and the Temple of the Tooth in Kandy.
2. Delicious Food
Sri Lankan cuisine is an exquisite blend of uniquely Sri Lankan flavors combined with influences from colonial Indian, Dutch, Portuguese, and British cuisines. From the South Indian-influenced food of the Tamils to hoppers, Sri Lanka's yummy morning staple, each dish has a story to tell about the history and culture of the country. Take a food crawl through the capital city of Colombo–where you'll find the food of many cultures on offer–or visit a food market in Kandy followed by a typically Kandyan meal of clay-pot curries at a local's home. Our Culture and Cuisine itinerary lets you do both of those and more. Contact us at travel@globalbasecamps.com to learn about more possibilities.


3. Matale Hidden Village
Many tourists visit Matale for its famous spice garden–and there's no denying that that is an incredible olfactory experience. But it's worth it to get off the beaten path in this amazing village and join a local to walk through a section of the village hidden away from the main roads where real life happens. You'll see farmers going about their daily activities, with stunning views of the valley below the town with the Knuckles mountain range in the distance. While you walk along the river that flows through the village, a gentle cooling breeze keeps you comfortable. Birds chirp while the aromas of pepper, cinnamon, cloves, and coffee envelope you. It sounds unreal, but amazing things happen to those who wander away from the typical tourist routes.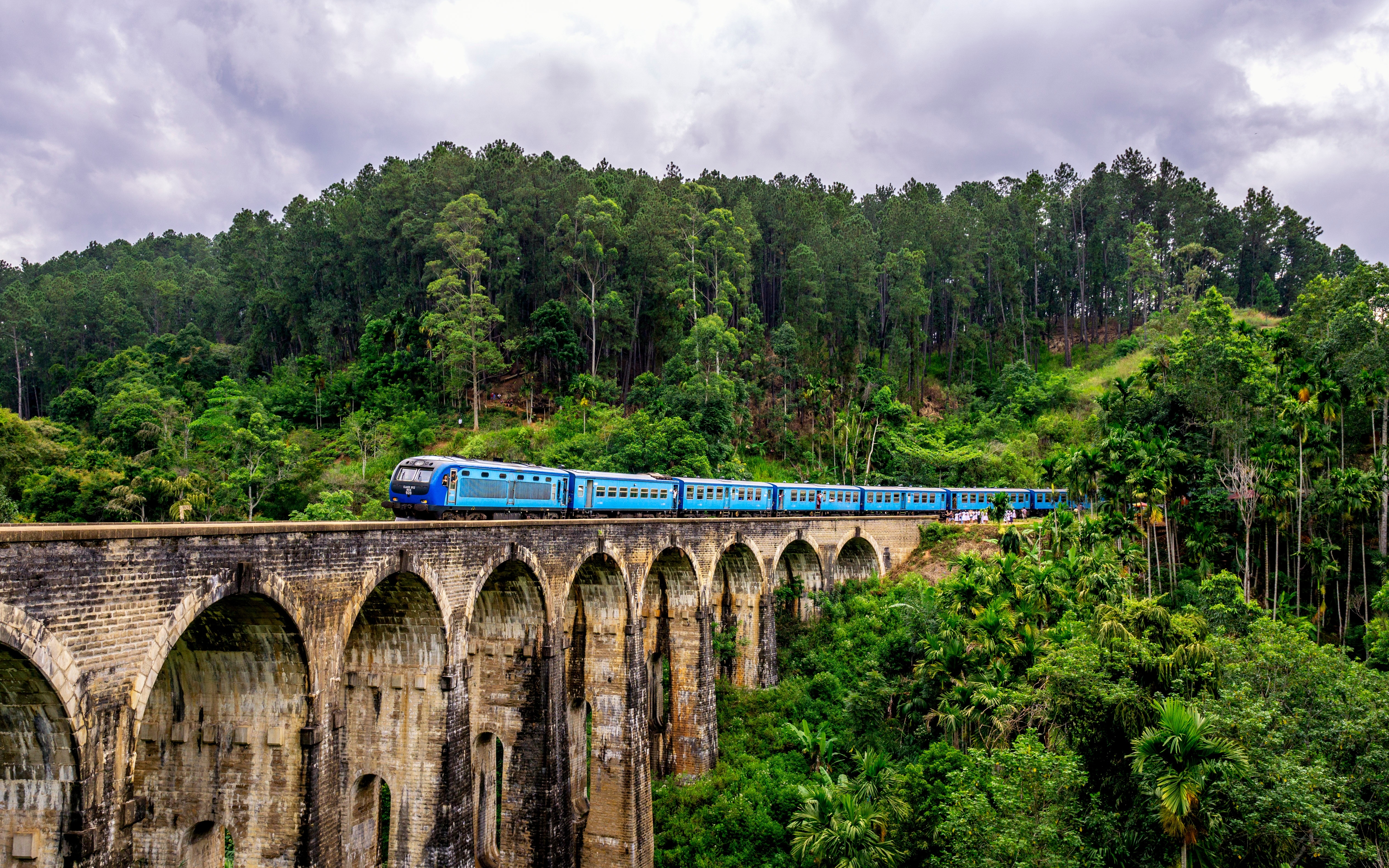 Nine Arches Bridge in Ella, Sri Lanka Photo by Henrik Cornelisen @unsplash
4. Elephants and Other Wildlife
There's a wealth of wildlife in Sri Lanka. At Wilpattu National Park, the largest national park in the country, you can see elephants, leopards, spotted deer, sloth bears, and crocodiles in the wild. The park is also home to flocks of peacocks, painted storks, jungle fowl, and mongooses. Other options for wild elephant viewing are Minneriya, Kaudulla, and Hurulu Eco Parks.
Those parks host sambur, spotted deer, sloth bears, and leopards--and there's also a good chance of seeing macaque and purple-faced langur monkeys. In addition, an enormous number of birds have been spotted at Minneriya, including endemic species such as the Sri Lankan hanging parrot and the crimson-fronted barbet.
Yala National Park is widely regarded as the top park in the country due to its amazing range of wildlife. On a single day's safari, you may see families of elephants, slithering pythons, great black bears, buffalo herds, and perhaps an elusive leopard.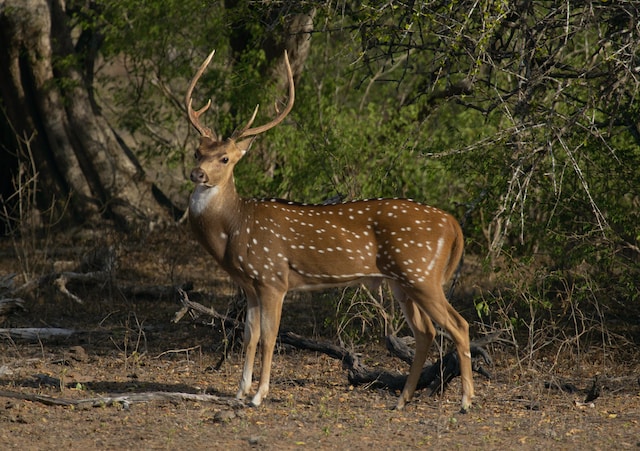 A perfectly posed spotted deer in Yala National Park Photo by Geoff Brooks @unsplash
5. Tea Plantations

The central highlands of Sri Lanka are home to some of the most beautiful tea estates in the world, including the towns of Nuwara Eliya, nicknamed "Little England" because of its climate and colonial-style bungalows, and Ella, also known for panoramic views and trekking opportunities. At a plantation in Haputale, you may be able to join tea pickers as they work, learning about different tea varieties and grades, what altitudes are best for growing each variety, and how the workers choose the best shoots. Afterward, you can take part in a tea tasting.

6. Adventure Activities

Sri Lanka is a paradise for adventure seekers, with a range of available activities including surfing, trekking, and whitewater rafting. Whether you are a seasoned adventurer or a first-timer, there is something for everyone. Check out this sample itinerary with plenty of opportunities for outdoor adventure, including hiking, biking, and off-road drives. Remember, we fully customize your itinerary to match your trip preferences. Contact us at travel@globalbasecamps.com to get started.

7. Sustainability-Related Activities
We believe not only in minimizing our carbon footprint in all we do but also in contributing to the well-being and health of the countries we visit, making sure your travel benefits the local economy, people, and environment. In Sri Lanka, there are many opportunities for combining travel with sustainable activities that give back to the community. For example, the Seagrass Restoration Project volunteer opportunity offers the chance to help with the restoration of precious seagrass which is being lost at a global rate of 1.5% annually. Existing seagrass beds need to be conserved and expanded in order to increase marine productivity, biodiversity, quality of water, and fishing resources. Or join a marine biologist on a ride out to spot dolphins and whales, and learn about how to better protect them from civilization's ills. A great way to combine education and fun for the family. Contact us at travel@globalbasecamps.com to find out more.
Too many choices? Maybe something like Sri Lanka Off the Beaten Path, which offers a taste of everything the country has to offer, from safaris to outdoor adventure to cultural immersion, is the answer.
Still not sure? Look at these sample itineraries here and here for inspiration.
Then contact us. Our Travel Specialists can help you make the most of your visit to amazing Sri Lanka.
---
Now's the Time
If you are planning to visit Patagonia this year...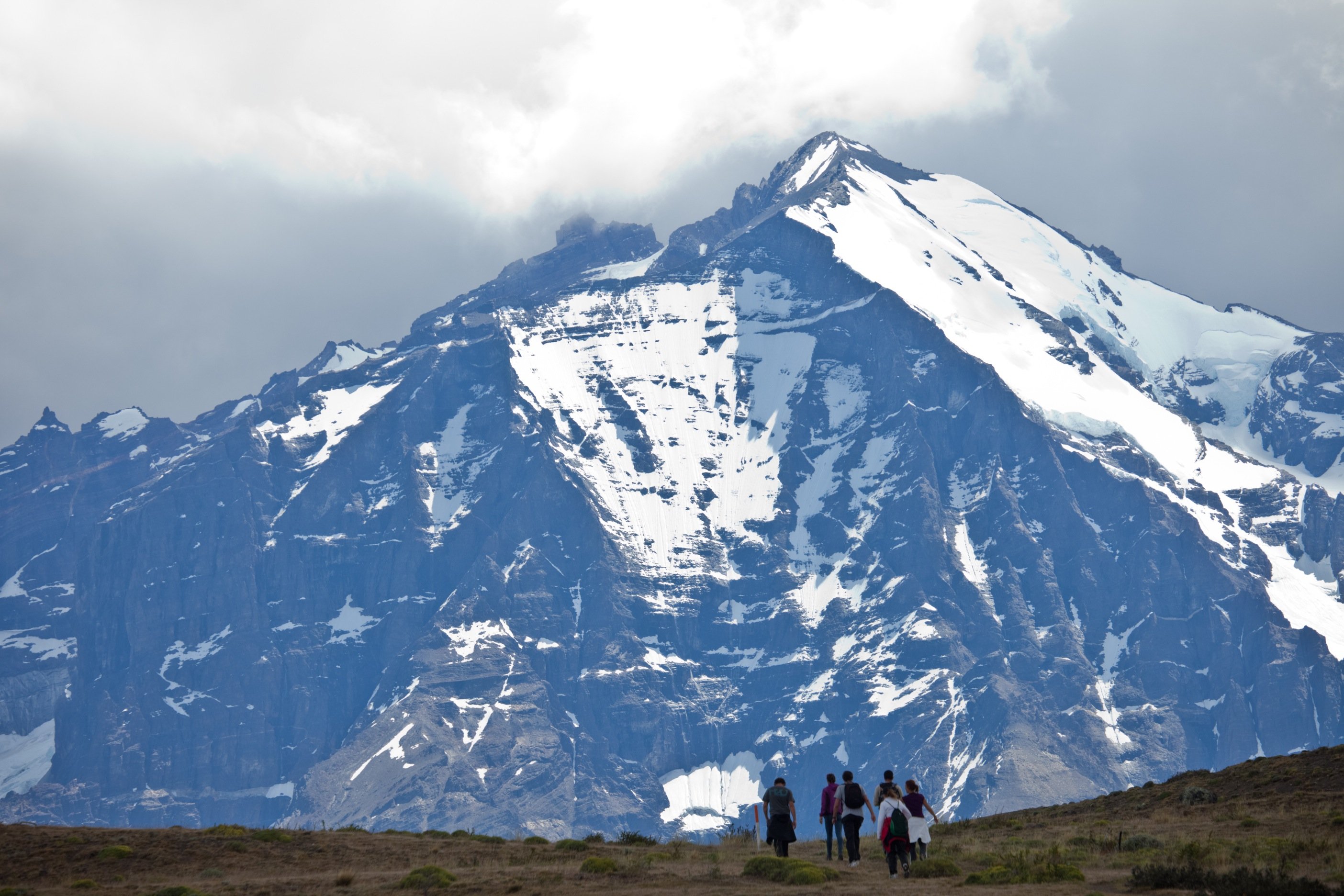 If you're hoping to visit the jaw-dropping peaks, glaciers, and hikes in Patagonia for the 2023/2024 season (November through February), it's time to start planning. Please reach out to our Travel Specialists to get started arranging your Patagonia trip and beat the crowds for the best availability!
---