Global Basecamps is offering our clients a special discounted price on a Fiji yoga and surf retreat December 3rd-10th at Tavarua Island Resort! Tavarua is a tiny heart-shaped jewel among the hundreds that comprise the Fijian Chain. Boasting the most well known and consistent waves in Fiji, Cloudbreak and Restaurants, Tavarua Island also offers that special Fijian hospitality and island beauty that forever touches all who have had the opportunity to experience it.
Yoga & Surf Retreat, December 3rd - 10th
Escape for seven bliss-filled days! Enjoy three yoga sessions every day, allowing you the freedom to choose your yoga around your surfing. Fill your tummies with delicious, fresh healthy food. Relax with sunrise meditation on the beach followed by world class surfing — you'll have access to seven nearby waves, including Cloudbreak and Restaurants. There are fun waves for all levels including beginners.
Enjoy a week of yoga and surfing for $1,991. Doubles rates are even further discounted to $3,242, where one person can participate in the yoga program and the other can enjoy unlimited surfing.
Tavarua Island Resort
Tavarua Island Resort caters to surfers, families, and couples. Tavarua is a 29 acre private island. Enjoy perfectly formed waves at Cloudbreak or relax by the pool with a good book. Tavarua consists of 14 private beachfront guest bures. Each includes two queen beds, a day bed, air conditioning, ceiling fans, a mini-bar, and a large beach side verandah perfect for relaxing, watching the sunset, or enjoy the lush island foliage. To accommodate large groups, Tavarua offers Sunrise bures, which include two bedrooms, a shared bathroom, a sitting room, a large beachfront verandah, and air conditioning. The Sunrise bures can sleep up to four adults. The buffet style meals include healthy, fresh choices for breakfast, lunch and dinner. Meals are announced by the blowing of the Davui shell. The dining room is open air and each round table seats up to seven guests. Happy Hour begins at four each day with different appetizer platters served poolside. The pool is surrounded by palm and pandanus trees and is equipped with a waterfall. It is an ideal location to watch the waves at Restaurants and enjoy a cocktail.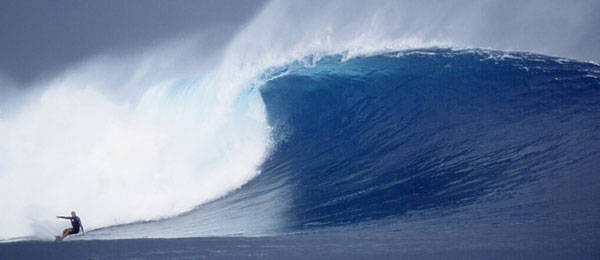 Activities
Tavarua Island has great surf and weather year round. The Fiji Islands have a tropical climate with average temperatures in the winter of about 84 °F and in the summer temperatures of about 88 °F. In addition to surfing, some of the water activities the resort offers includes fishing, diving, snorkeling, kayaking, and stand up paddleboarding. Yellow Fin, Walu, Wahoo, and Sailfish are some of the local catches. Fishing boats will be guided by one of the expert local staff members. Snorkeling and diving around Tavarua is incredible, with crystal clear water, abundant coral and colorful reef fish. Tavarua Island works with a private scuba service for all types of different dives, for both experienced and beginner divers, including introduction and certification courses. The lagoon is ideal for kayaking and stand up paddleboarding. Single and double kayaks are available, and multiple sizes of paddleboards. Tavarua also has a resort sized pool and hot tub.
In additional to water activities, Tavarua offers an abundance of land entertainment as well. In 2002 a tennis court was constructed on the island. There is also a beach volleyball court and a Tony Hawk designed half pipe. Relax at the end of the day in the massage bure, where you can relieve your sore muscles and listen to sounds of the waves crashing on the beach. There is also a fitness bure and a games bure with a pool table, a ping pong table, and darts.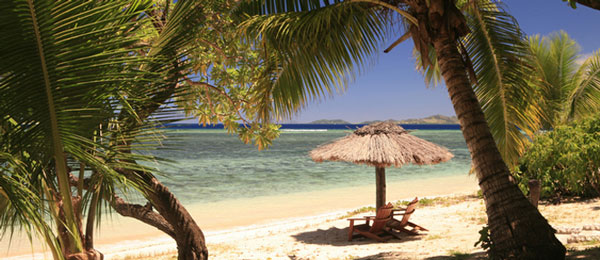 If you would like to explore more of Fiji during your stay at Tavarua, there are eco tours available. Guests can go on an island hopping boat tour where they can enjoy a guided tour through Nadi town, a driving tour of Viti Levu (the main island of Fiji), or a cultural tour of one of the nearby Fijian villages. Helicopter tours are also available, featuring incredible views of the Island and making for a truly unforgettable experience.