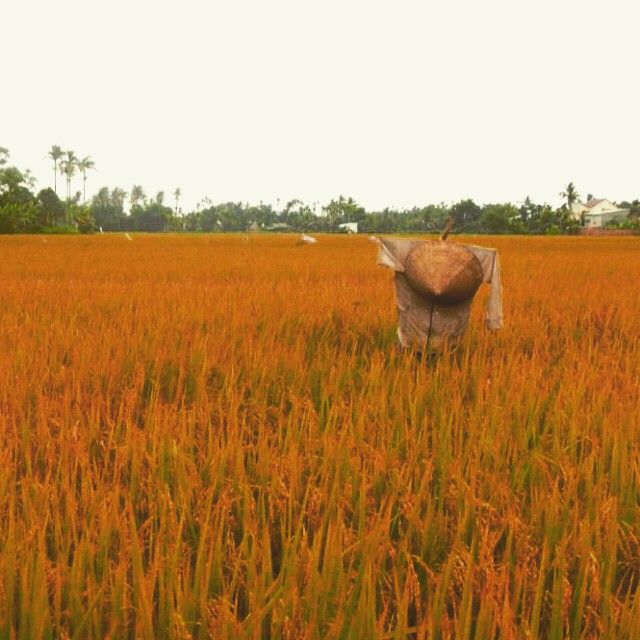 Our friend Richard has been moving around non-stop for the past few months. A round the world adventure like his can get exhausting. The beautiful experiences, the people you meet, and the food you eat, all come with a price. Recently, he finally decided to stop in one place for a bit, and wisely, he chose Hoi An for his pitstop. We've shared some of his photos on our Instagram feed.
Hoi An, Vietnam, is one of our favorite places to travel in Vietnam. The older part of the city is completely geared towards travelers passing through. Restaurants, stores, and walking alleys make up most of this historic town. The central Vietnam beaches are engrossing, and plenty of resorts and hotels take advantage of their landscape.
Venture outside of the main town, however, and real glimpses of rural Vietnamese lives are over every hill, and around ever river bend. This scarecrow, taking a break from his duties, is just one example.
On their custom Vietnam itineraries, one optional Hoi An experience is our "Farmer to Fisherman" tour. All our guided tours are great, but this tour receives praise from travelers more than any other. A private guide drives travelers into Hoi An's countryside to meet with real fishermen, to learn and physically experience the local manner of fishing that has sustained locals for centuries. Then travelers are introduced to local farmers, who teach their craft and answer any questions travelers may have.