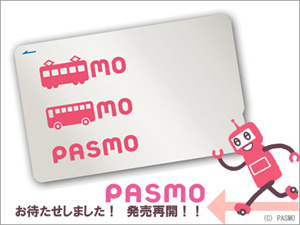 As part of our clients' Japan tours, Global Basecamps nearly always includes one vital piece of equipment. Tokyo's Pasmo Card is an incredibly diverse tool for travel in the capital; the pass is valid all over the greater Tokyo area's extensive ground railway and subway systems, can be used to pay for most taxis, and is even accepted at most vending machines and convenience stores. Sounds like an amazing travel tool, right? It just got even better.
Most urban areas in Japan feature similar passes, and as of last month, these passes will now all be valid in each other's cities! That means that with the one card we provide you with for travel in Tokyo, you will be able to travel similarly in Japan's most popular cities, such as Kyoto, Osaka, Hiroshima and Sapporo! Needless to say, this is a boon for Japan's domestic and international travelers, especially since the process to use and recharge the cards with yen is easily outlined in multiple languages.
Japan is nearly always on the forefront of accelerating travel technology, from its world-famous shinkansen bullet trains to Tokyo's incredibly complex subway system. This new innovation is further evidence that the world is getting smaller and smaller every day, and getting from Point A to Point B is only getting easier. If Japan is where innovation like this is born, then Global Basecamps can't wait for the rest of the world to follow!