There's no denying it: travel can be one of the most transformational things we can experience in life, and all the more so when we know we're making a difference! Travel and giving back to nature can go hand in hand, especially when in the hands of both trusted operators and professional conservationists. As a company committed to sustainable tourism, we at Global Basecamps are proud to offer our Kenya Game Count and Conservation Safari for the fourth year in a row! Join is in February of 2020 as we are joined by Royal Geographic Society speaker and Community Elder, Kip Ole Polos. This truly exceptional safari is among the best we offer, and we invite you to come along!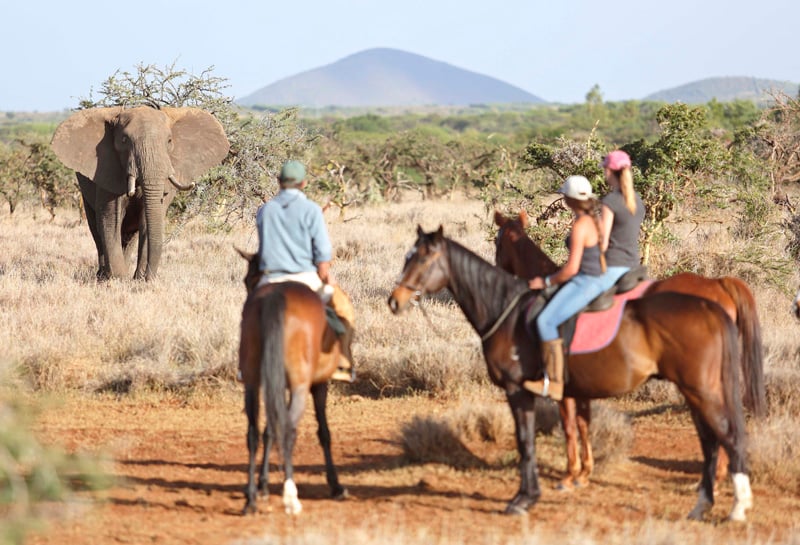 The 14 day itinerary takes you from Kenya's capital of Nairobi to the Lewa, Borana and Ngwesi Conservancies, then south to the iconic Maasai Mara. Throughout your entire stay, you will experience educational and awe-inspiring activities by day and refined hospitality and accommodations by night. Read on for an overview of this adventure of a lifetime that will renew your spirit while also serving the people and wildlife of Kenya!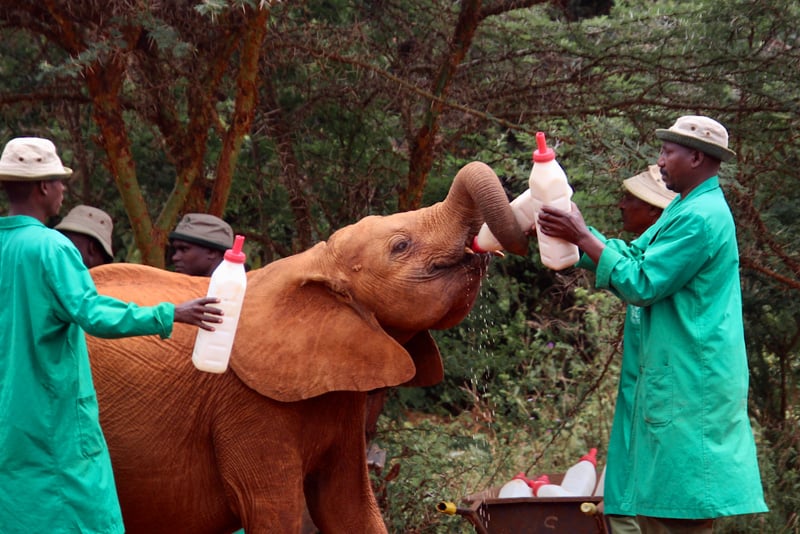 Photo: @colinhrichard
The journey begins with visiting Nairobi's highlights. The Giraffe Center's fun and educational interaction with the graceful Rothschild giraffe is followed by lunch and touring in the Karen Blixen (famed author of "Out of Africa") museum and neighborhood. Next up, David Sheldrick Wildlife Trust's visits with the endearing young rescue elephants and rhinos round out a rich day in and around Nairobi.
Just a short flight to the north at the borders of Isiolo, Meru and Laikipia Counties lie three exceptional conservation areas: the Lewa, Borana, and Ngwesi Conservancies. Each served by thoughtfully curated, luxurious accommodations, the bulk of this safari is spent here on game drives and alongside wildlife conservation staff, enjoying face to face time with rhinos, elephants and other wildlife that East Africa is famed for. Savor the delicious meals - and yes, evening sundowners - that accent the days with decadence.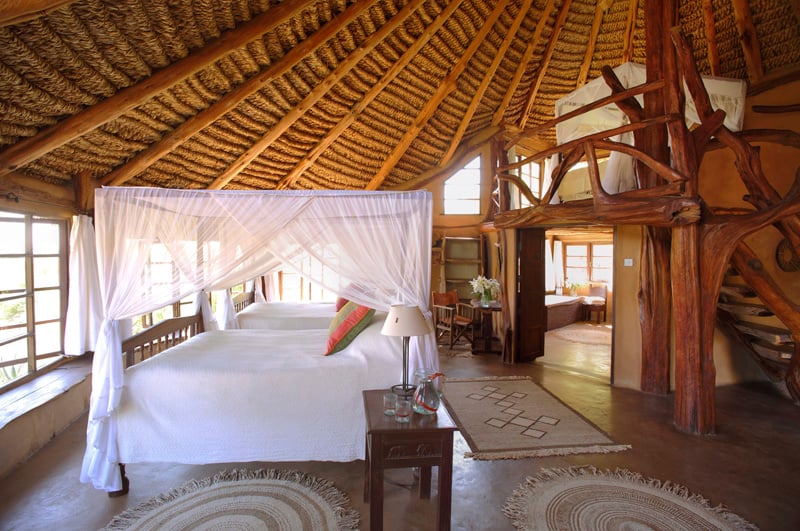 Helping with rangers' wildlife census activities alongside the region's Maasai tribespeople - who also staff of the finely crafted ecolodges - reveals something amazing: the Lewa Wildlife Conservancy actually pioneered the idea of community-led conservation in the 1990s, now a worldwide best practice in combining conservation with community development. They are internationally renowned for having established an idea, and our guests get a behind-the-scenes look!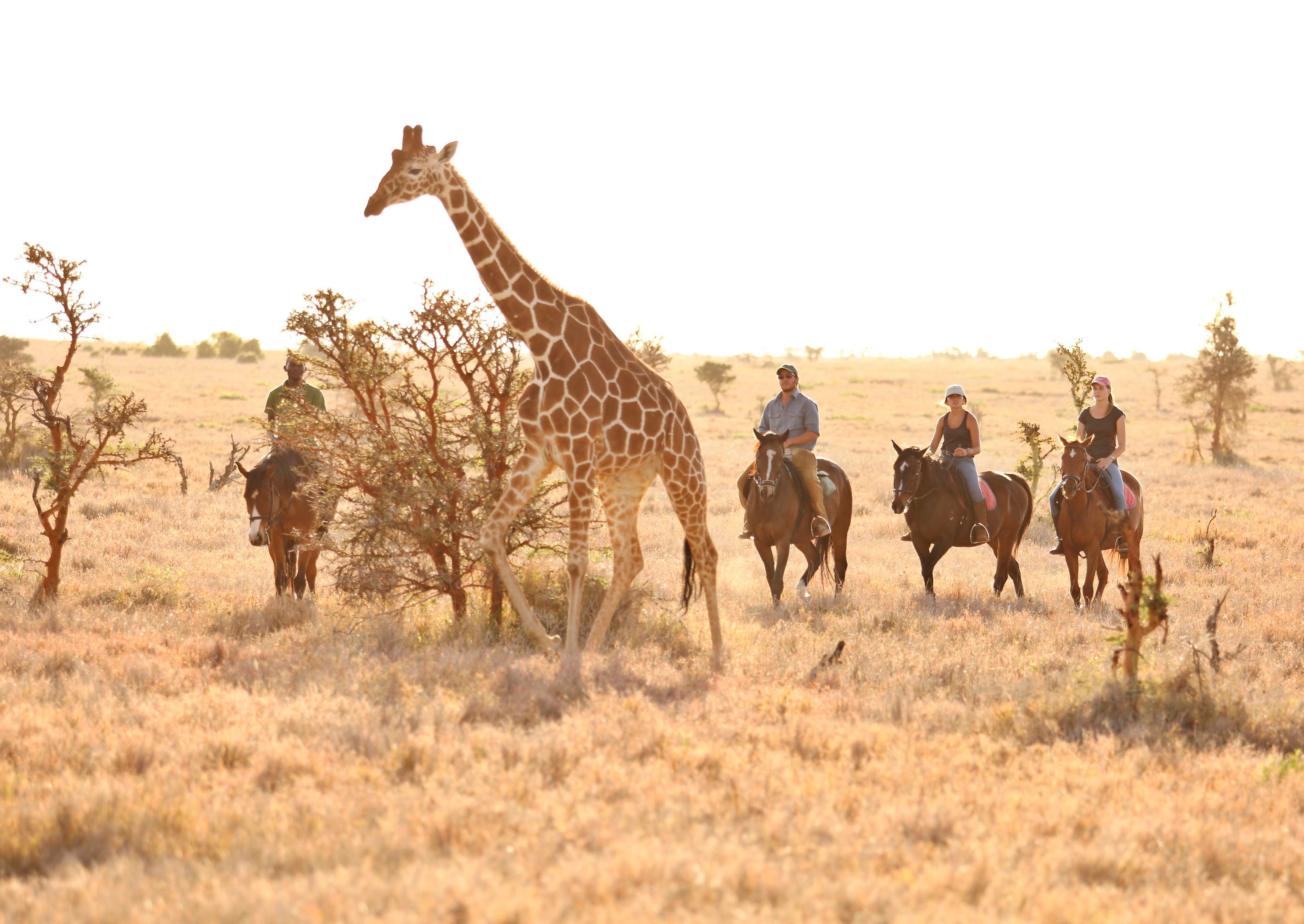 Supporting rangers with the Lewa and Borana game counts, monitoring and tracking rhino and lion using telemetry receivers and on foot, and ID'ing rhinos using ear notch diagrams and lions with whisker spot ID methods is a rare experience for travelers on Kenya safari tours. This safari offers both the exhilaration of seeing the Big Five and many other species of birds, mammals and reptiles in a very intimate setting, and the knowledge that one is making a difference in wildlife research and conservation.



Photo: @colinhrichard
This special safari features talks by Lewa Conservancy Head of Development David Kimiti, Managing Director of Borana Conservancy Micheal Dyer, and Royal Geographic Society speaker and Maasai Community Elder, Kip Ole Polos. Ole Polos says his Il Ngwesi Maasai people "recognized that conservation offered a way to end the threat of poachers and bring opportunity to our corner of Kenya … our people always lived together with wildlife." A walking safari at Ngwesi provides a glimpse into the life and lands of the Maasai of northern Kenya, visiting a boma cultural village and sharing cultural music and dance.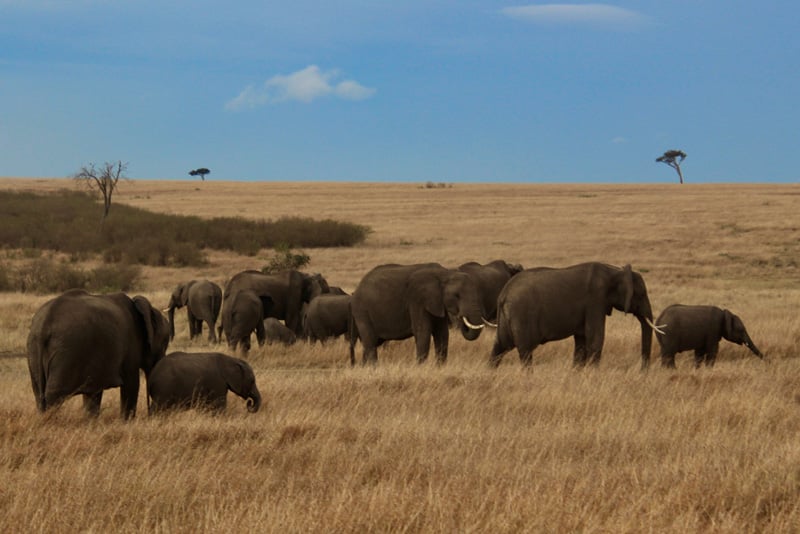 Photo: @colinhrichard
Last but certainly not least, enjoy several days in one of Kenya's most famous national parks: the Maasai Mara. This tract of land links up with the famous Serengeti of Tanzania, home to the Great Migration of hundreds of thousands of wildebeest and zebra and another territory of the resilient Maasai tribes. The variety and concentration of wildlife here truly boggles the mind, with some of the densest populations of big cats, herbivores and birds on the entire continent. Here, the Mara Elephant Project (MEP) combats poaching operations through collaring, monitoring and researching elephants, tracking them using drones, helicopters and more. They also serve to mediate human-wildlife conflict between farmers and elephants, assuring the thriving of each as they share the savannas.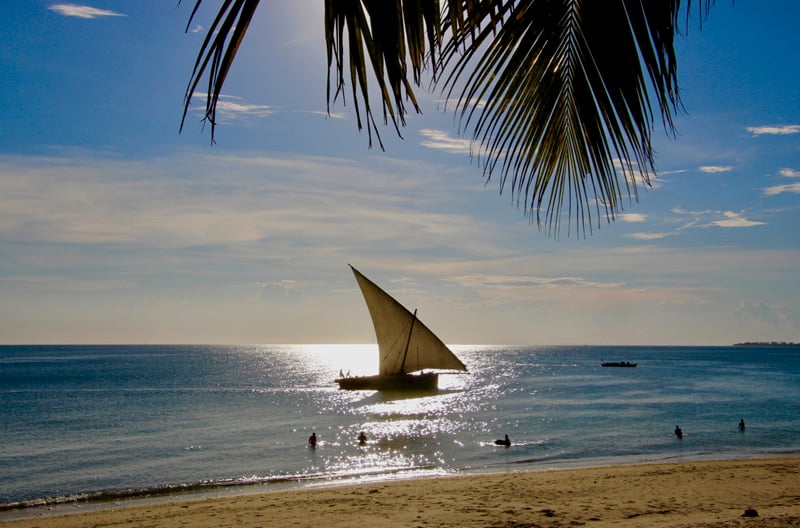 Photo:@colinhrichard
Though this journey focuses on the inland splendor of Kenya's finest conservation areas, the option exists to also visit the Swahili Coast at Lamu Island's Manda Bay. Serene relaxation is to be found amongst the palm trees, flavorful Arab- and Indian-inspired cuisine, and blues and peaceful dhow sailboats of the Indian Ocean.

This adventure and time of service is like no other we offer, and we would love for you to join us. Please contact us today to reserve your space and start planning!