This guest post is from Expatfinder.com.
When you hear the news that your partner has an opportunity to work overseas, you may experience a host of different emotions ranging from excitement to apprehension. When the dust settles you may be left wondering what will happen to your own career. Here are some tips if you want to keep your working life on track when you move overseas.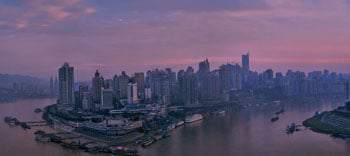 Work Permits
A major barrier for partners who wish to work overseas is often the local work regulations and permit requirements. Before you relocate, make sure you research what is required in order to work in your host country and start the application process as soon as possible.
You may require assistance from an employer in your home country to enable you to work overseas, and if your partner's employer is unwilling to assist then you may need to take other steps. The more time you have to familiarise yourself with the local regulations, the more chance you have to meet the conditions set out in the host country law. It is possible that you will need to produce an array of documents that are best obtained in your home country prior to departure.
Remember to check the fees associated with obtaining work permits and submitting the relevant paperwork.
Consider Barriers and Opportunities
If you wish to pursue your current career path overseas, check out opportunities in the region you are heading to before you leave home. Research what companies and facilities are located near your new home. Use your existing network and professional societies and groups to scout for contacts and possible job openings in your new location and ask for recommendations and referrals from relevant parties.
Consider any potential barriers to you working in your host location, and in your chosen profession. For religious, cultural or legal reasons you may find that you are unable to pursue a job in your chosen field overseas and you will be better prepared to consider alternatives if you are armed with this information prior to moving.
A local language can also act as a barrier to your professional life overseas. If it is clear that you are disadvantaged by your lack of knowledge of the local language, try to tackle this issue before you move by taking lessons and getting to grips with the basics.
Analyze your Skills
If it becomes clear that you have to rethink your career overseas, think about the skills you already possess and how these can be used in another line of work. Much of the work experience and some of the skills you already have could be directly transferable to another type of job.
Looking for a job in another country requires flexibility and openness but once you analyse what you can offer in a different profession, you are better equipped to sell your skills to a potential employer and demonstrate how the skills you possess make you the perfect candidate for the vacancy they have on offer.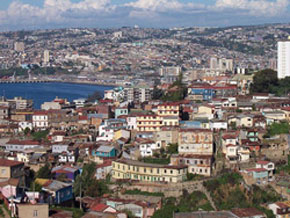 Revise your C.V.
Adapt your C.V. to the local culture and ensure it matches the standard conventions in your host country. An international employer will be looking for different qualities to that of a local employer and your C.V. should reflect this. Highlight skills that are relevant to working overseas: language skills, working in multi-cultural environments, knowledge of the local market and customs, diversity and cultural awareness or leading teams comprised of diverse nationalities.
Bear in mind that the first language of the recruitment team looking at your C.V. may not be English so keep the language simple and to the point and remember to include international dialing codes and country details for your employment and education history.
Think Outside the Box
You could also use a move overseas to launch a new career or even start up your own business. Perhaps a move is the time to pursue a passion or turn a hobby into a profession. If this is the case, research the possibilities and markets before you move and draw on the resources of your networks to help you.
Perhaps this is a good opportunity to retrain and considering local education and training options, as well as distance learning, can be highly beneficial to your career plan.
ExpatFinder.com is an expat's one stop shop for moving overseas. Compare quotes from international health insurance companies, explore foreign currency exchange rates and browse through thousands of expat-related articles.