Following the April Japan travel updates, in which the U.S. State Department lifted their Japan tours warning, there has been another change to the U.S. government Japan travel alert. Below are some frequently asked questions about Japan that will give travelers more information about the current situation there.
1. Is Tokyo safe for travel?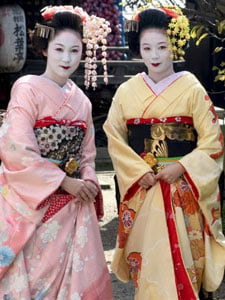 Yes, Tokyo is safe. The Japanese government has confirmed this as well as foreign governments. On October 7, the U.S. government downgraded the Japan travel alert recommending that U.S. citizens avoid all areas within 20 kilometers of the Fukushima Daiichi Nuclear Plant, while the previous travel alert recommended staying 50 kilometers from the plant. Experts assessed the situation in Japan and determined that the health and safety risks to those outside of the Fukushima Daiichi Nuclear power plant area are very low and don't post a significant risk. Also note, that they have not only determined Tokyo is safe to visit for a short period of time, but it is safe to live there or spend an extended amount of time there.
2. Are the radiation levels in Tokyo dangerous?
No, they are not. In every country in the world there are safe, low levels of radiation. The radiation level in Tokyo is similar to the levels found in other major cities of the world. For example, on April 25th the level of radiation in Tokyo was lower than the levels of radiation in New York, London, Singapore, Hong Kong, Beijing and Seoul. The radiation levels in Tokyo are within normal limits and are not hazardous.
3. Is the water safe to drink?
Yes. On March 23rd there was a water advisory in Tokyo. However, the advisory lasted only a day and was only put in place as a precaution. The advisory was put in place as a result of very strict guidelines. It was applied under the assumption that a baby would be drinking the tap water for a long period of time, and was therefore measured against a low threshold. Keep in mind, the advisory was put in place around 6 months ago, and there have been no issues since. The water is perfectly safe to drink.
4. Is it safe to eat the food?
Yes, the food is safe. As a result of the radiation leaks from the Fukushima plant, there is of course no food being sold from that area. The Japanese government has established strict guidelines for determining that food is safe and not from a contaminated area.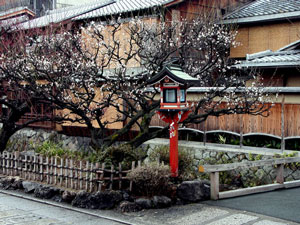 5. Has daily life returned to normal?
Life in Tokyo has returned to normal. Immediately following the disaster, Tokyo experienced planned power outages, limited train schedules, and shorter hours for some shops and restaurants. These disturbances are no longer occurring. Tokyo trains have returned to operating on a normal schedule, there are no longer planned power outages in central Tokyo, and shops and restaurants of operating during usual hours.
6. Should I be concerned about aftershocks?
There have been some aftershocks following the quake. However, these have continued to decrease in size and frequency. Tokyo has not experienced any significant or damaging aftershocks since the original quake on March 11. The further from the epicenter of an earth quake, the lower the intensity will be. Many of the after shocks have been felt more strongly in North East Japan, not in Tokyo.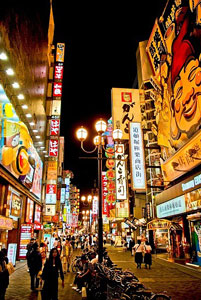 7. What is the situation in Fukushima today?
Japanese authorities continue to monitor the radiation levels surrounding Fukushima and check for possible contamination of water and food, imposing strict regulations. The situation at Fukushima will remain a concern for some time, however, the situation continues to improve and gradually stabilize.
Japan 10,000 Ticket Giveaway
Japan has announced plans to give away 10,000 free plane tickets to foreign travelers in an effort to revitalize the country's tourism industry, which has seen a sharp decline following the Fukushima nuclear crisis. Tourism numbers for July and August of this year were done about 30% from the same time last year.
Potential visitors will need to apply for their free tickets. In order to spread awareness of this initiative, Japan hopes to get influential individuals, such as successful bloggers, to participate and help spread the word about Japan tours. Successful applicants will be asked to tweet, blog, and write a review about their trip. Those selected will still need to pay for their own accommodations and other expenses. Upon government approval, the giveaway is scheduled to start in April.
Japan is safe and welcoming visitors! Start planning your Japan eco tour by calling us at 866. 577. 2462! What city would you most like to visit in Japan?