Global Basecamps is pleased to announce we will be matching donations to the Real Medicine Foundation's Japan earthquake and tsunami relief dollar for dollar up to $2,500. Without spending additional money, you can double your donation to the Japan earthquake and tsunami relief fund.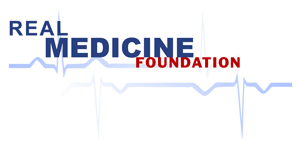 As of March 28th the Real Medicine Foundation has partnered with a Japanese non-profit in Tokyo, Japanese Emergency NGO (JEN) to deliver aid and supplies to those most affected. JEN is an officially registered Japanese non-profit founded in 1994 in response to the humanitarian crisis in Bosnia, and has since then been conducting relief around the world for victims of war, internal conflicts and natural disasters. JEN is focusing on providing food and other needed supplies to those sheltered in Tokyo and in the earthquake/tsunami affected northern zones. The JEN teams remain busy on the ground in the tsunami affected areas by providing food, shelter, water and other basic necessities to the thousands of people stranded in shelters.
All donations go directly to benefit the Japan Relief efforts of the Real Medicine Foundation, a 501(c)(3) registered non-profit organization based in Los Angeles. The Real Medicine Foundation was founded in May 2005 inspired by lessons we learned after working for months in the Asian Tsunami relief efforts. Real Medicine Foundation provides humanitarian support to people living in disaster and poverty stricken areas, focusing on the person as a whole by providing medical/physical, emotional, economic, and social support.
By using a personal approach, Real Medicine forms partnerships with individuals and existing organizations throughout the world, allowing them to create effective models and sustainable solutions that can be applied globally. In just five years, Real Medicine Foundation has grown to operate in 15 countries in four continents and has aligned with governments, international agencies, including the UN, to reach those most in need. To donate to Real Medicine's Japan Efforts and those who rely on Japan tours and tourism for income, please visit their website's online donation page and be sure to mention "Global Basecamps" so that the matching donation dollars are counted!