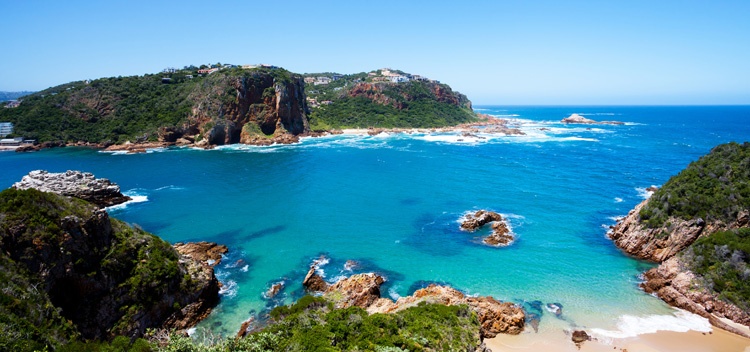 You might be a master behind the wheel where you're from, but even the best drivers second guess themselves when they hit the road in a foreign country.
Many travelers agree the best way to see South Africa is by driving its roads, specifically a route known as the Garden Route. This road extends from Cape Town, east along the coast. The coastal scenery, as well as the stops along the way, evoke a California road trip-feel.
Thus, many of our South Africa Tours begin with a car rental in Cape Town, and give you about five days of freedom to make the way down the coast, with booked lodges and hotels along the way. But is driving in South Africa as simple as it sounds?
The answer is yes, South Africa is one of the best, safest places to rent a car in all of Africa. A few pointers are in order, though.
Driving is, of course, on the left hand side of the road. When passing another vehicle, one passes on the right.
When renting a car, make sure you get one with a GPS system. While highways are easy to navigate, the cities of Cape Town and Johannesburg can get a little complicated.
In very urban areas, we suggest that you avoid driving after dark. If you have to, make sure to take any precautions such as locking your doors and rolling up your windows. Keep valuables out of sight, and don't stop on the road to talk to pedestrians or buy from street vendors.
And there you have it! Other than those few points, driving in South Africa should feel safe and natural to any experienced driver.