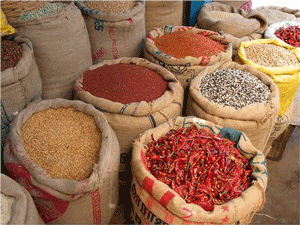 India has everything from beautiful mountains, warm beaches, peaceful temples, unique festivals to metropolitan cities and vast deserts. The diverse culture and landscape attracts travelers looking for just about every adventure imaginable. For some the country can be overwhelming at times, though there is bound to be something suitable for everyone. Whether you're looking for spiritual awakening, a unique off the beaten path adventure, or an exotic hideaway, India offers something for everyone and an immense amount of time can be spent exploring the vast, diverse country. Travel tips vary greatly depending on what region of the country you'll be traveling to. Below you'll find answers to some commonly asked questions to help you plan for unforgettable India tours.
When is the best time to visit India?
Seasonality is a big factor when traveling to India.
The weather varies greatly from North to South.
If you plan on visiting the South of India the best time to go is in the winter, typically from November to February.
If you plan on visiting the North it is best to visit during the summer because the winter is very cold.
Central India, including Mumbai, Dehli, and Rajasthan, is best to visit from November to February when it is not too hot and muggy.
Keep in mind that during holidays, such as Christmas time, popular tourist destinations will be very crowded and booked far in advance. Additionally, India has some incredible luxury heritage hotels and these will always be booked well in advance.
What's the ideal amount of time to spend in India?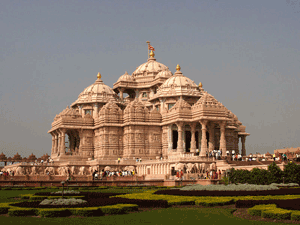 India is a huge country so you want to be sure to give yourself enough time to explore. Here are a few of our recommendations:
7-10 days is the shortest amount of time we recommend spending in India, this will give you just enough time to see some of the essential cities.
If you plan on exploring several parts of the country we recommend visiting for 2-3 weeks or longer.
Each region is incredibly different, so be sure to give yourself a reasonable amount of time to explore each city.
What are the most popular destinations in India?
The size of the country makes it difficult to name just a few of India's incredible destinations. Your travel style will help determine where your India tours take you. Here are just a few of India's most popular destinations:
Agra is home to the magnificent Taj Mahal.
A small slice of paradise surrounded by the Arabian Sea, Goa has beautiful beaches and sparkling waters.
Kerala is renowned for its back waters, where you'll find networks of rivers, canals, and lagoons that create a peaceful escape from the big cities.
Rajasthan, the largest state of India, is another popular destination with beautiful deserts, national tiger reserves, and the remarkable capital city of Jaipur.
Varanasi, regarded by many as the holy city of India, is one of the oldest cities in the world.
Mumbai (Bombay) demonstrates the extremes inherent within India. Though some love the energy of the city it is not for everyone, as it can sometimes be a bit shocking and stressful.
Dehli, the capital of India, is a great city for travelers to explore the diverse cultural elements of India.
What's the best way to get around in India?
Most people arrive in India by flying into Dehli or Mumbai. The best way to get around the country is by train or flying, depending on how far your destination is. The rail network in India is very intricate and you can get almost anywhere in the country by train. Of course another option for getting around is by car, but keep in mind how large the country is as it may be much more efficient and cost effective to fly or take a train.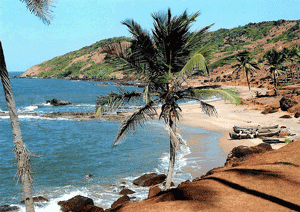 How much does it cost to travel to India?
India travel costs can vary greatly, mainly depending on your travel style and factors such as the type of lodge you stay at, the attractions you visit, and the length of your trip. Accommodations range from budget to luxury. Due to the country's train system, you can get around India for fairly inexpensive. You should expect to pay more when visiting larger cities, popular tourist destinations, and during peak travel season.
For more India travel tips read our blog entitled Know Before You Go: India, which will you give you information on common practices and culture etiquette. You can also learn more by watching our Top Travel Tips for Exploring India video or call us at (866) 577-2462