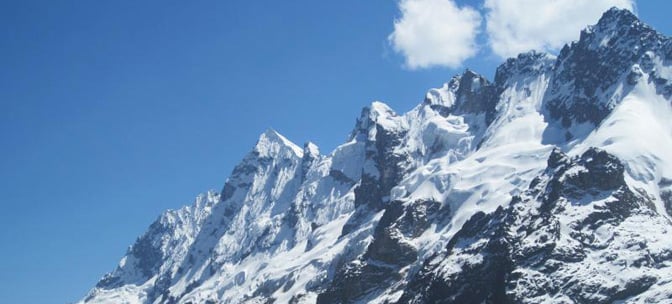 The Permits
Though it may seem inaccessible and exotic to some, the truth is that Inca Trail tours are hugely popular, and receive a metric ton of demand from travelers from all over the world every year. In the 80's and 90's, what began as a small number of companies offering guides to hike this four day trek quickly turned into an avalanche of tourism that ultimately threatened the health of the environment, and the priceless Inca ruins along the route.
The Peruvian government quickly saw the risk of destroying its natural and cultural resources. Today, Peru's Ministry of Culture caps the number of people allowed to hike the trail at 500 per day. Of that number, only 200 are actual tourist hikers, the rest being accompanying guides and porters. Predictably, snagging a permit to hike the trail is a hectic affair. Only a select number of companies are allowed to buy them directly. They are assigned to a specific hiker's name to prevent a black market of permits. And they sell out quickly. In 2013, Inca Trail permits through July were completely sold out by March.
Consider This
The ruins of Machu Picchu receive anywhere from 2,000 to 3,000 tourists a day, yet only 200 actual hikers arrive on the Inca Trail daily. Where are the majority of tourists coming from?
Even ignoring the beautiful train ride that takes you nearly to the doorstep of the ruins themselves, the truth is that the Inca Trail is not the only trek through the Andes. Salkantay, Inca Quarry, Lares, Choquequirao. These treks have not benefitted from the Inca Trail's marvelous marketing and branding, but all offer similar, and maybe even better experiences on the way to meeting MaPi. Choquequirao is a ruin you never see on the Inca Trail, and Salkantay offers landscape views other trekkers can only dream of. Though some may suffer the effects of unregulated tourism, including littering and overuse, Global Basecamps strives to work with partners who care for the environment as much as we do.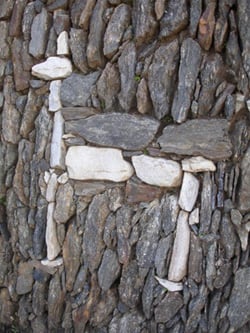 Few things frustrate a Global Basecamps Peru Travel Specialist more than travelers passing on a trip because the Inca Trail is unavailable during their planned travel dates. Machu Picchu is beautiful, electrifying, magical, and you should get a chance to see it. The Inca Trail, though a grand experience, is not the only worthwhile experience. On any one of the treks through the Andes, you can hike where few have heard of, you can see things only locals have seen. And when you return home from Peru, someone will excitedly ask you, "Did you hike the Inca Trail?" You can answer, "I went off the beaten path, I saw a different side of the mountain, I surprised Machu Picchu as I came up behind it."
Check out some of our favorite treks:
Salkantay Lodge to Lodge: This luxury experience forgoes camping, instead depositing you every night in full lodges, complete with hot tubs, real beds, and cleaned boots.
Choquequirao: These ruins are the perfect warm-up to Machu Picchu, and are rarely considered an equal to the Lost City, though locals know they are worthy of the title.
Lares & Inca Quarry: Lares offers a glimpse into modern Quechua lifestyles, and Inca Quarry takes you through mountain lakes and waterfalls on the way to unique ruins.
Did you enjoy this post? Check out our free guide to hiking the Inca Trail by clicking below! It has all the information you'll need to get the most out of your trek.