From the humble bird feeder in our yard to the exhilaration of watching a herd of massive elephants from the back of our safari jeep, few feelings compare to those of having a close encounter with wildlife! There is growing evidence - Scottish doctors prescribing time in nature to their patients, the emerging disciplines of wilderness and animal therapy, and more - that landscapes and their biodiversity are good for our wellbeing. The growth of the safari tour, birding tours and nature-oriented travel back this idea up by their growth year by year, but how can we get the most out of the precious time we spend on our trip in these areas of natural splendor? Let's dig into how we can learn about the natural environment, especially the wildlife, of the country you'll be visiting on your trip.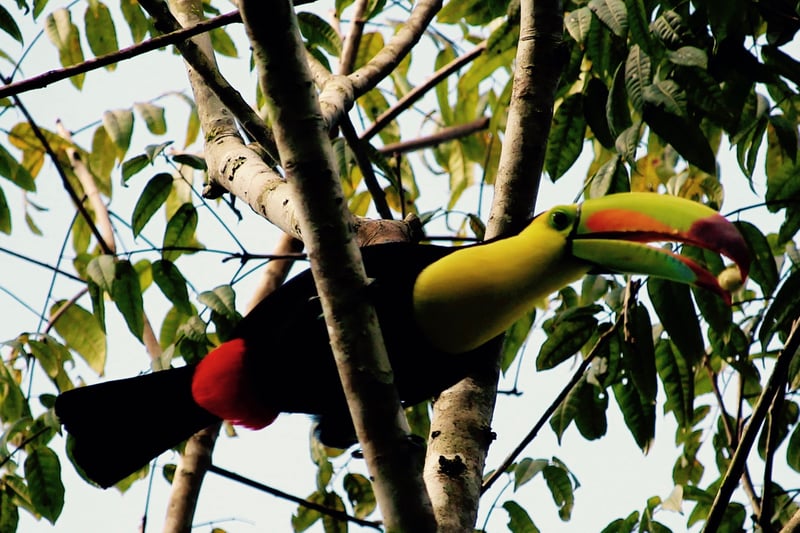 Keel-billed toucans mesmerize from the treetops in Central America. Photo: @colinhrichard
A few terms will be helpful to review as we get started. All living things, or "biodiversity", on Earth are collectively called the "biosphere". This life dwells in places that have the ecosystems and suitable habitats to meet their needs, regions called "biomes" that serve as a home for this biodiversity. Seventeen countries are singled out being "megadiverse", having exceptional levels of biodiversity, and Global Basecamps' itineraries visits over half of them including Ecuador, Indonesia and South Africa! Learning general info about biomes, usually described in terms of their plant communities, is easy with a bit of basic Internet searching, and you may already have some great knowledge of the wildlife in the area you'll be visiting. Africa's "Big Five" (elephant, rhino, lion, leopard and Cape buffalo) are already renowned, but there is much more to safari wildlife - or that of other parts of the world - than just a handful of top names!

The Mwanza flat-headed rock agama (left) and Nile monitor lizards are exciting to spot on the on the East African savanna! Photo: @colinhrichard
Here are some good resources for learning about the wildlife of the country you'll be visiting:
Guidebooks: many general guidebooks will have a section that offers a perfect start to learning about the natural environment of the country you'll be visiting. More advanced ones specific to the wildlife of a country or region (habitats don't follow international boundaries!) are available.

Apps: a number of apps have been created to help you identify wildlife, and even contribute to scientific research through your own observations! Using your mobile device is a great way to ID and keep track of what you observe - learn more about these apps here.

Pocket guides: pocket guides can be a simple, convenient means to keep a reference to the most frequently seen wildlife at your fingertips. Many areas with outstanding wildlife tours have pocket guides available, usually as a trifold brochure that is waterproof and rugged.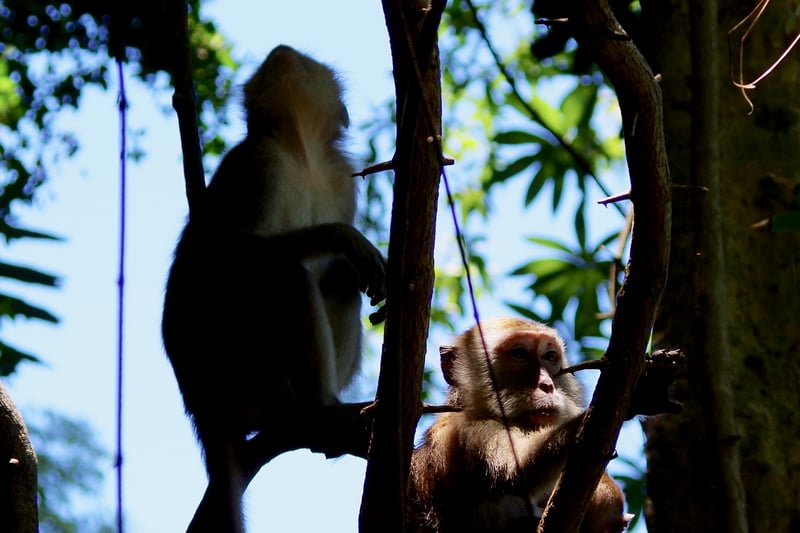 Macaque monkeys are a common sight in Southeast Asia, but keep a respectful distance with them and all wildlife you see on your trip! Photo: @colinhrichard
Maybe you already know a ton about the wildlife of the country you're planning to visit … the desire to see them in their natural habitat may have even inspired the entire idea for your trip! You may also be an enthusiastic novice or a total newbie, like many travelers getting ready for their first safari, or perhaps a visit to a top birding destination. Either way, a bit of study before you travel will add tremendously to your trip!