Our team has rounded up some of our favorite books that have inspired us to travel. Check out part one of our list below and stay tuned for additional books, movies, podcasts, music and more to keep the travel bug in you fulfilled while we all stay safe at home.
These stories of adventure, wanderlust, love, perseverance and more are the perfect antidote to your growing cabin fever. We suggest using the extra time you may have at home to delve into one of these incredible books. And while you'll only be able to enjoy a mental escape for now, we hope you'll get some inspiration for your next big adventure once it is safe to venture back out into our world.
We'd love to hear what books have inspired you to take an incredible trip. Please let us know some of your favorites in the comments below.
1. The Art of Travel - Alain de Botton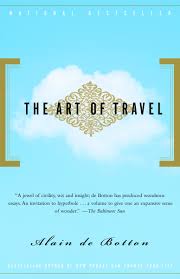 Alain de Botton takes a philosophical deep-dive into the human endeavor of traveling for pleasure. He explores all elements of how we experience this type of travel drawing on personal insights and historical references to culminate in an examination of a single bigger question: Why do we travel? Take particular note of de Botton's breakdown of the pleasures of anticipation...a nod to the notion that often a lot of the joy from a trip takes place during the planning process and time leading up to it.
space
space
space
2. A Hundred Years of Solitude - Gabriel Garcia Marquez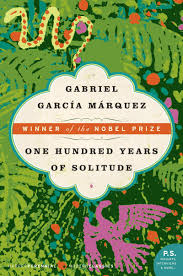 Set in the fictitious Colombian town of Macondo, A Hundred Years of Solitude, follows the Buendía family across multiple generations. Known for his use of magical realism, Marquez's award winning
novel can feel otherworldly, but at the same time encapsulates the essence of pueblo life in Latin America. Get lost in this family's gossip, scandals, and tragedies, and moments of joy. Marquez's plot style strays from linear, leaving the reader constantly entertained with a new twist or turn. While Macondo doesn't exist on a real map, this award winning novel will surely have you day-dreaming about escaping to an off-the-beaten-path town in Central or South America.
space
space
3. The Alchemist - Paulo Coelho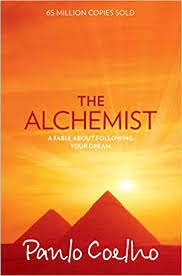 Written by brazilan author Paulo Coelho, this enchanting novel follows the story of Santiago, a shepherd boy from Andalusia Spain. It begins with Santiago embarking on a trek down to the Egyptian pyramids where he hopes to unearth some long lost treasure. Along the way he meets a motley cast of characters from a Gypsy woman to a man who calls himself a king and of course an alchemist. Throughout his adventure you'll be transported to the incredible beauty and lush scenery of southern Spain and North Africa. While wanderlusting over his worldly journey, you'll also find that Santiago's search for actual treasure transforms into a self-discovery and realizing the importance of looking within to find true treasure.
space
space
4. Turn Right at Machu Picchu - Mark Adams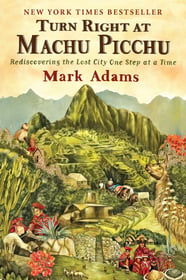 Unlike our last two recommendations, this pick falls into the nonfiction category. However, it is full of adventure nonetheless. Mark Adams spent his career editing adventure and travel magazines but had yet to embark on an exciting expedition of his own. That is until he decides to retrace the steps of Hiram Bingham, the Yale professor famed for discovering Machu Picchu almost a century ago. Readers will join Adams as he traverses through the stunning and historic landscapes of Peru, delving into the people and places of a country, much of which remains undiscovered in a sense.
space
Space
5. Shogun - James Cavell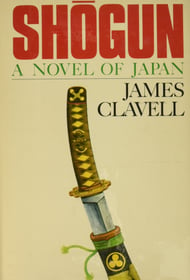 Get lost in seventeenth-century feudal Japan in this gripping historical fiction novel. After getting lost at sea, Englishman John Blackthorne wakes up on the shores of Japan. This novel is known for it leaving readers on the edge of their seats, with adventure, fights, ninjas, drama and more. However,many readers also walk away with a newfound interest in Japanese culture a yearning to visit this intriguing country themselves.
space
space
space
6. The Glass Palace - Amitav Ghosh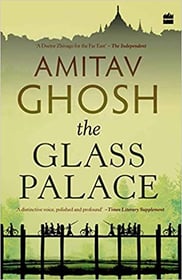 Set in what is now known as Myanmar during the 1885 British invasion, this novel follows the life of Rajkumar, a poor boy who is caught in the midst of political and social chaos. Beyond the lessons of love and life readers will watch Rajkumar learn, you'll also gain insight into the struggles that have shaped the places Myanmar and India are today.
space
space
space
7. Safari Companion - Richard D. Estes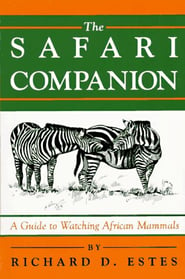 Published almost three decades ago, this extensive guide remains a go-to resource for travelers interested in understanding and observing African mammals. From courtship rituals to territorial marking to the caring of young, this book covers everything you may encounter during your African Safari. While your guide will surely provide you with insights during any game drives, why not take a moment to get study-up beforehand and impress them with your knowledge. This guide can also help you to narrow down your safari destination of choice, as you may find particular animals intrigue you more as you learn more about them.
space
8. West with the Night - Beryl Markham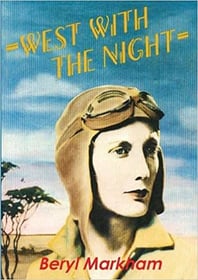 Markham's memoir follows her childhood growing up in Kenya in the early 1900's when it was still known as British East Africa. Her life is surely a memorable one which included celebrated careers as a bush pilot and racehorse trainer and her successful voyage as the first person to fly the Atlantic east to west on a solo non-stop flight. But beyond her incredible career accomplishments, what sticks out is her unorthodox childhood ( at least compared to those of her British peers back home) which included having a zebra as a pet, a plethora of other African animals as her neighbors and a vast backyard of Kenyan nature to help inspire a sense adventure in her that would stick with her the remainder of her life.
space