This week we are continuing our blog series featuring destinations around the world that we consider bucket list-worthy. Today we continue on to the mesmerizing country of India.
India tours need to be experienced by any and all who consider themselves world travelers. Home to roughly one sixth of the world's population, it is impossible to have a complete picture of the human condition without experiencing life in India: smelling its scents, hearing its sounds, and meeting its people.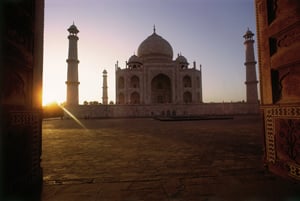 The Golden Triangle
Consider for a second the scope of this country. There is no lens wide enough to encompass all it has to offer. Every website and printed resource tries to one-up the others with its description of the huge, foreign, and frankly a little weird, nature of this country. There are, however, a few ways to divide up the country into regions that can be individually visited and enjoyed.
The popular Golden Triangle consists of Delhi, the nation's capital, Agra, home of the Taj Mahal and Agra Fort, and Jaipur, India's "pink city." Most first-time travelers to India consider this their introduction to the country, and rightly so. Delhi itself summarizes the sweeping history of India with it s many temples, forts, districts and neighborhoods. Agra plays host to India's most well known national landmarks and is proud of its "old school" feel as it welcomes millions of international travelers annually. In Jaipur you will find the Amber Fort, the City Palace, and the Palace of the Winds.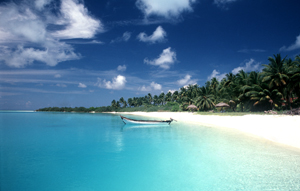 The South
The southern reaches of India feature sunny beaches, enigmatic backwater towns, an ancient history, and a varied culture that has been influenced by purely Indian empires, Muslim conquerors, French and British interests, as well as a blooming modern culture that celebrates it all. From the common starting point of Chennai, the sands of Goa's beaches, the flavors of Thekkady's spices, the religious diversity of Kochi's people, and hundreds of other towns, temples and cities all welcome people brave enough to venture into them. A tour to Southern India can easily consist of three weeks of frantic, overwhelming travel, or a much longer period of slowly digesting everything the region has to offer.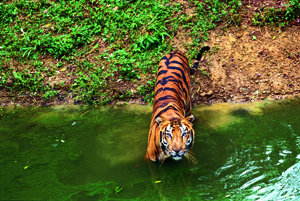 The North
The northern reaches of India bring their own kind of intensity to the table. Perfect for travel during the hotter, wetter months of March to September, the Himalayas tower over the borders with Bhutan and Nepal, Buddhist influence can be felt wherever you go, and the sprawling tea plantations still produced a majority of the world's tea until China recently passed them. The cities of Gangtok and Darjeeling straddle beautiful mountains, and train travel between them is still a popular mode of transportation.
Preparing Yourself
The foods, the religions, the attitudes, and the moods of India are bamboozling. Even for the most culturally experienced travelers, it is impossible to not be affected by the seemingly shifting dimensions of the country's aspects. Travel to India knowing that you will be changed. Be aware that you will be a little overwhelmed, and you may even begin to look forward to your return home. You will fall in love with parts of India, and find other parts distasteful. No one, however, wishes they had never gone to India. It is unanimously suggested as a destination that must be experienced, and it absolutely belongs on any world traveler's bucket list.