Though many of the laws and regulations in Singapore can be shocking to tourists, as a result the country is very clean, safe, and beautiful. It has breathtaking beaches, delicious food, and a vast array of culture to experience. Despite the fact that English is commonly spoken there, Singapore's culture is a melting pot of Chinese, Malaysian, and Indonesian. There is other heavy foreign influence making is one of the most diverse centers in Asia. If you have the opportunity to visit this unique country here are a few of our recommendations on how to experience the best it has to offer!
Pulau Ubin: A Naturalist's Paradise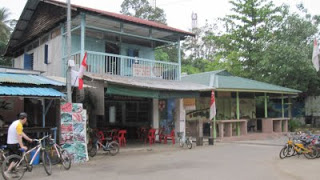 If your looking for a unique day trip in Singapore Pulau Ubin, an island just off the northeastern tip of Singapore, offers a look into a small town left untouched by the development of bustling Singapore. Pulau Ubin is a 15-minute boat ride from Changi Point Jetty. It offers an escape from the metropolitan city and is like taking a stroll through Singapore in the 1960's. With less than 100 inhabitants, it is just 5 miles across and 1 mile wide. As one of Singapore's few remaining great nature areas, the island has vast areas of jungle and swamp that sustain a wide variety of animals. Renting mountain bikes is a great way to explore the jungle and scenery of the island. There are also 2 beaches on the island, Noordin and Mamam, where visitors can camp.
Singapore Beaches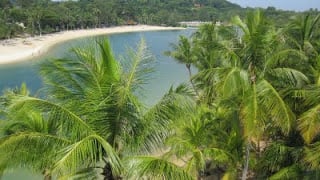 One of the oldest coastal parks in Singapore is Changi Beach Park. This popular park includes stretches of white beaches, a jogging track, coconut palm trees, and BBQ pits. You can look out to the sea and see Pulau Ubin. East Coast Park includes another popular Singaporean beach. East Coast Park offers a wide range of activities, including sports activities, dining, and recreational activities, and attracts millions of visitors each year. Santosa, the largest and best known of Singapore's offshore islands, is another popular beach spot. However, it can be very crowded and touristy. Recently, Singapore Universal Studios opened in Santosa making it a less than ideal location for those looking for a more authentic and unique travel experience.
Satisfy Your Taste Buds
With the ethnic diversity in Singapore, there are a vast variety of foods to satisfy anyone's cravings. Singapore offers anything from delicious street food to extravagant 5 star restaurant meals. Hawker centers, or food courts, are very popular in Singapore. Most meals prepared outside the home are eaten at hawker centers instead of at actual restaurants. Some specialties in Singapore include chili crab (fresh crab simmered in rich thick gravy), barbequed stingray, Hokkien Prawn Mee (fried noodles with seafood), and satay (meat skewers), among many other dishes. Chili crab is a must-try when you visit Singapore!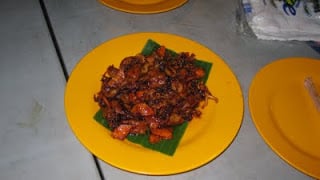 Other Attractions
Singapore is also well known for shopping, with some of the most popular locations being Orchard Road, Raffles City, and Marina Bay. China Town, Arab Street, and Little India are great for memorable finds and unique souvenirs. There are also incredible markets, including Campbell Lane and Clarke Quay Flea Market. In addition to the attractions above Singapore offers many beautiful parks, unique festivals, and popular nightlife. With it's relatively close location to Malaysia, Thailand, and Cambodia it is an ideal stop on many Indonesia tours.