Temo, an intern at Global Basecamps, has written another blog about his travels to Mexico. Read more about Mexico tours in his previous blog post, Climbing El Pico de Orizaba.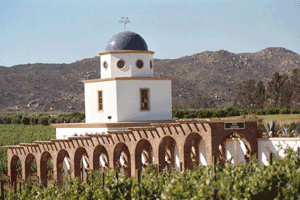 Northern Baja California is one of the most extensive, solitary and naturally beautiful places in Mexico. With over fifteen years exploring the peninsula, I have found a wide variety of experiences and natural landscapes that are as unique and beautiful as any other in the world. If you are looking to get away from it all and find solitude, you don't have to go so far or spend much to find that perfect beach or unique vacation experience. Remember that an ecotourism vacation starts with the destination you choose and what better way to reduce your carbon foot print than to skip the flight, carpool with friends or family (if you're close enough) and still find a natural paradise. In Baja, solitude, peace, relaxation and fun are all wrapped up in a beautiful pristine natural environment.
You should start by driving past Tijuana and Rosarito and continue south on the toll road to the port city of Ensenada, which can be your first stop. Known as a tourist town, Ensenada acts as a great base from where to explore the many options in northern Baja. The city has a wide range of affordable accommodations and a diverse mix of restaurants for any palate or budget.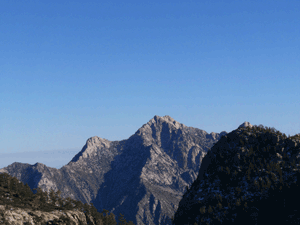 Only twenty minutes outside town, the Guadalupe Valley is quickly becoming the most important wine region in Mexico. It hosts over 30 award winning wineries and boutique hotels where you can spend a weekend sampling international award winning wines and eating in gourmet restaurants. The nearby town of San Antonio Necua is a Kumeyaay Native American Indian Community that offers a variety of sustainable tourism options such as cultural exploration and eco tours.
Another great day trip from Ensenada is the Constitution 1857 National Park. It features Laguna Hanson, alpine forests, giant granite boulders, domes and peaks just like the Sierra Nevada but without the crowds. Here you will find several locally owned cabins where you can stay, take horseback riding tours, and visit the nearby Guadalupe canyon natural hot springs.
Only a 3 to 4 hour drive south of Ensenada, you will find Sierra de San Pedro Martir National Park. This unique park hosts a national observatory station with one of Latin America's biggest telescopes. But, the real jewel of the park is Picacho Del Diablo at over 10,100 feet its Baja's tallest peak. Compared to the crowds at Mt. Whitney, Picacho will feel deserted, as it is rare to cross paths with anyone during your 2-3 day trek. If you want even more solitude, instead of doing a round trip ascent, try hiking the beautiful oasis Canyon Del Diablo. It is one of the only canyons in the sierra that carries water year round; it wanders down the sierras to the Laguna Salada desert on the eastern side of the Baja California peninsula. You will surely find a pristine natural environment that evokes feelings of solitude and timelessness.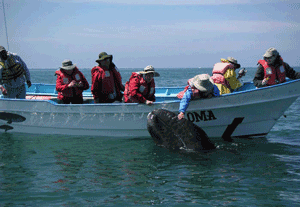 If an oceanic getaway is what you are looking for, keep heading south. You will have numerous options on both the Pacific coast and in the Sea of Cortez. One of my favorite destinations on the Pacific is Laguna Ojo de Liebre or Scammon's Lagoon near the towns Guerrero Negro and San Ignacio at the border with Baja Sur. Although you will find more people, the unique whale watching tours here are a must do. It is one of the only places in the world where you can touch a wild baby whale!
Northern Baja hosts numerous vacation getaways that feature world class natural beauty and amenities to satisfy everyone. You can practice almost any air, water or land sports you can think of, eat delicious fresh seafood and visit beautiful natural and cultural areas. Next time you need a weekend getaway from the daily grind consider Baja and discover something new.
Discover the beauty of Mexico and start planning your custom tour today! Request a free quote by filling out our custom tours form online or give us a call at (866) 577-2462!