Vietnam is getting more and more popular among tourists. The number of foreign tourists reached an all-time high of 18 million in 2019, up 16.2 percent from the previous year. This is a good development for the country's economy, but at the same time increases the risk of adversely disturbing the daily life of the average Vietnamese. At Global Basecamps we are committed to operating our Vietnam tours in a responsible way. But what does responsible tourism or ecotourism mean for us?
The Global Basecamps Ethos
Our goal is to maximize the positive effects of tourism on individuals and local communities, while minimizing negative social, environmental and economic impacts. A steadfast commitment to responsible travel is vital to our ethos as a company. We've chosen to work with a local ground operator in Vietnam that is Travelife certified. Travelife is the travel industry's leading international sustainability certification. It covers all aspects of the tourism supply chain from environmental issues, biodiversity and human rights to labor relations. It's in full compliance with UN-supported Global Sustainable Tourism Council Criteria. Our partner is one of only 3 ground operators in Vietnam that has achieved full certification.
Sustainability begins within our own offices and business practices. For example, our partner offices in Vietnam provide refillable bamboo water bottles for all employees as part of our goal to have plastic-free workplaces. Our Vietnam offices are also committed to reducing the use of water, paper, and electricity, and reducing waste. Staff members in Vietnam participate in local clean-up events, such as plastic fishing in Ho Chi Minh City and ocean clean-ups in Mui Ne beach. Our guides and local employees in Hanoi and Hoi An completed training from the Childsafe Movement: this organization focuses on protecting children and at-risk youth worldwide by promoting responsible tourism.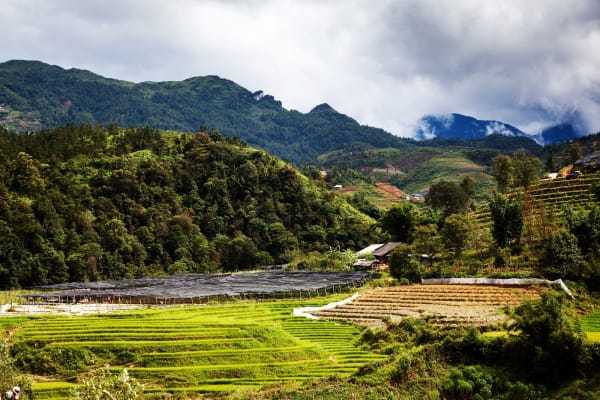 Sustainability in the Supply Chain
It's also important that our entire supply chain is committed to these principles of sustainability and ecotourism in Vietnam. When selecting transportation, accommodations, guides, and activity providers, preference is always given to the more sustainable options. We clearly and actively communicate our sustainability objectives and requirements to accommodation and activity providers, as well as local guides and tour leaders and conduct local training when necessary. Many of our lodging contracts, for example, have sustainability clauses in regards to waste management, child labor, and biodiversity protection. We also actively support restaurants that promote responsible standards (locally owned or managed, locally grown and/or organic products, don't allow endangered species on the menu, good environmental practices like reduced plastic, and those that promote social causes or provide vocational training).
We also like to create day tour experiences that have a positive impact on local communities and operate in a sustainable manner. An example of this in Vietnam is our Go Noi Village Immersion outside of Hoi An. During this excursion, our guests visit a farm collective located in a rural village on the banks of the Thu Bon River. After arriving at the farm, you are greeted by Mr. Phap and his family at their house and then take a short tour around the immediate facilities.
Mr. Phap's market garden uses sustainable farming techniques and works with local villagers to spread awareness about the importance of sustainable, organic farming. Then you will cycle through the village passing rice fields and visiting some of the collective's organic plantations growing chili pepper, lettuce, basil spinach, squash and edible chrysanthemums. You can then try your hand at some agricultural activities such as vegetable harvesting, planting, weeding, tilling the soil and watering or fertilizing crops with organic compost. Cross the Thu Bon River and arrive at a beautiful bamboo bridge which is used by farmers to reach their fields on the other side of the river. On the way back to Mr. Phap's farm, you can visit a wood carving workshop and see their skilled craftsmanship in action. You can even try some whittling yourself-- a great activity for children! Back in Mr. Phap's home, enjoy lunch with his family in a typical authentic farmhouse atmosphere. If you have the energy, you can also help prepare a typical dish of delicious crispy pancakes, known locally as 'banh xeo'. This Vietnam day tour is a truly immersive experience that will provide you and your family with some real insight into local Vietnamese rural life!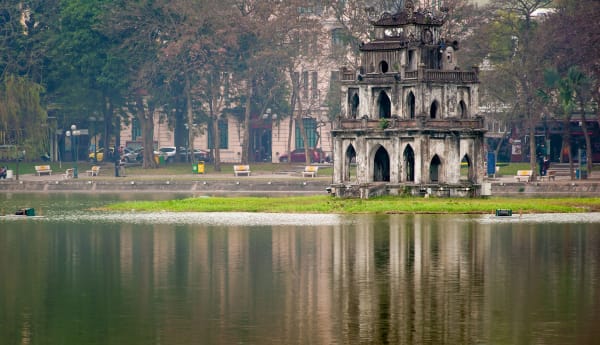 Conservation and Restoration
Global Basecamps is also committed to providing local experiences that conserve the environment and support the restoration of native flora and fauna. We believe that spotting wild animals in their natural habitat is the best way to experience wildlife while at the same time preserving the incredible biodiversity Asia still has to offer. However, when not managed responsibly, wildlife encounters have the potential to harm animal welfare and threaten local conservation efforts. We are committed to a responsible wildlife policy. Our travel experiences aim to support the rehabilitation and conservation efforts of threatened and endangered species. As guests engage in these responsible activities, they directly support and contribute to animal protection. One such project in Vietnam that we support is the Endangered Primate Rescue Center (EPRC) in Cuc Phuong National Park near Hanoi. The EPRC is dedicated to the rescue, rehabilitation, breeding, research and conservation of Vietnam's endangered and critically endangered primate species.
In the adoption program, we support four gibbons and one langur. Mung and Beo are two red shanked douc langur babies, who live in the kindergarten group. The keepers spend more time in the kindergarten, so they are happy to receive extra care, attention, and delicious food. Although they are almost adults now, they still enjoy playing like young langurs and have become increasingly naughty. Hau, the male hatinh langur, is still living with his younger brother Luc. Luckily, they still get along very well and only have small arguments over the best leaves - just like human brothers would! Lucky is a northern white cheeked gibbon, and is blessed with a really nice family. His "wife" Lolem and son K have a very idyllic family life and enjoy each other's company. Lucky can often be seen playing with baby K. Our Delacour langur - Loem - lives with her family in the semi-wild area. Let us know if you're interested in visiting our primates during your Vietnam tour!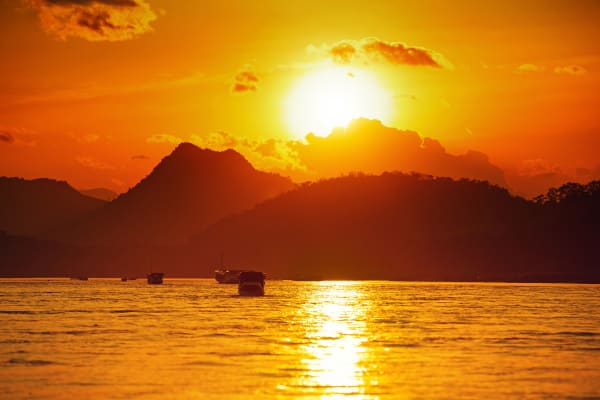 As we all step back from travel in 2020, the COVID-19 pandemic has given us all time to pause and reassess our impact on the planet. Together, we can protect our destinations, promote sustainable tourism, and fight climate change. Our goal at Global Basecamps is to motivate everyone to get involved and be held accountable. We believe in collaborating and sharing knowledge with partners, suppliers, and clients. Together, we can get through these difficult times and overcome the challenges ahead.