The Galapagos Islands are a prime example of how ecotourism can be used as a tool for conservation. As one of the most biologically diverse regions of the world, this archipelago boasts over 76 species of native and endemic animals. While sea-based tours have traditionally been the primary method to explore the islands, in recent years the development of new lodges, hotels, and safari camps has led to a rise in land-based tours.
While helping to bring more tourists to this remote location, all of this flourishing development has begun to somewhat take away from the unique isolated atmosphere that once enveloped all of the Galapagos. However, travelers can still experience secluded and seemingly untouched areas of these this archipelago that is situated in the middle of the Pacific Ocean. One of our preferred accommodations, Galapagos Magic can help travelers tap into that untouched version of nature. Nestled in the highlands of Santa Cruz, it is far removed from the hustle and bustle of the island's main town, Puerto Ayora.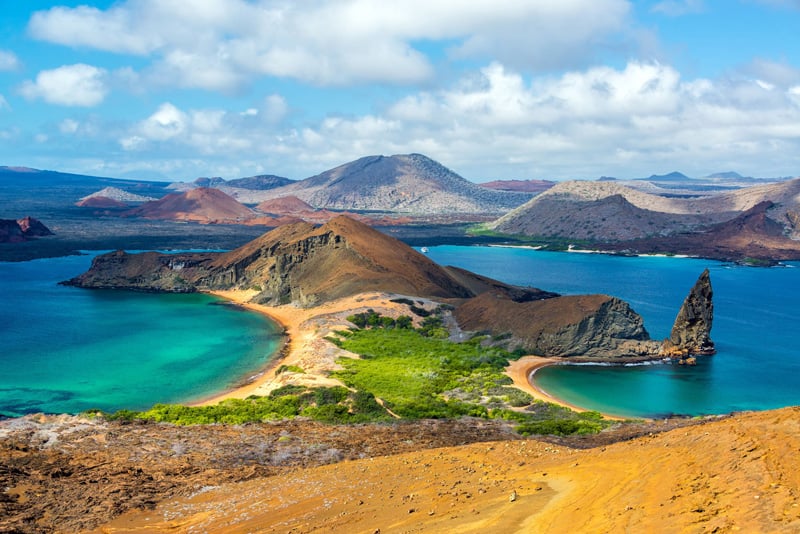 The concept behind this Eco-conscious property is to allow guests to truly become enveloped in the nature of the Galapagos in a more up-close and educational way. From the endemic giant tortoises you'll see wandering the grounds to the lava tube caves where you can enjoy a night-cap, the unique nature of this region is incorporated into every part of the experience. The goal is to have guests as close to nature as possible. So whether you choose to stay in their safari style tents or epic tree-house, you'll have luxury yet nature attuned accommodations.
But guests' interaction with environment extends beyond their personal experience. Every traveler that stays or visits this property provides a daily contribution ( built into their payment) to the environmental protection efforts underway at Galapagos Magic. Galapagos Magic has set aside part of their property to focus on reforestation and rehabilitating the natural habitat for the giant tortoise.
With the launch of their Galapagos Forest Initiative, they aim to plant almost 50,000 of the native Escaleria trees to provide food and shade for the turtles, construct drinking pools to serve as a water source and construct and educational center and trails dedicated to giant tortoise conservation. So beyond crafting an atmosphere in which travelers can become in-tune with nature, this lodge is a prime example of effective and constructive Eco-tourism.
Interested in learning more about a tour to the Galapagos or Ecuador? Learn more here.
Ready to start planning? Speak to a travel specialist today to learn more about our special winter 2020 last-minute rates and start planning your trip.