There's no better place for adventure and ecotourism than Costa Rica. The country is hard to beat for its winning combination of innate beauty, tropical climate, developed infrastructure, political support for natural and cultural resources, and Pura Vida attitude. Costa Rican adventure tours are tried and true, but even the most experienced guides are consistently impressed by the unexpected novelties offered by the jungle, ocean and mountains on a daily basis. Below are a few top picks for travelers who seek original first-time experiences and/or new approaches to familiar territory.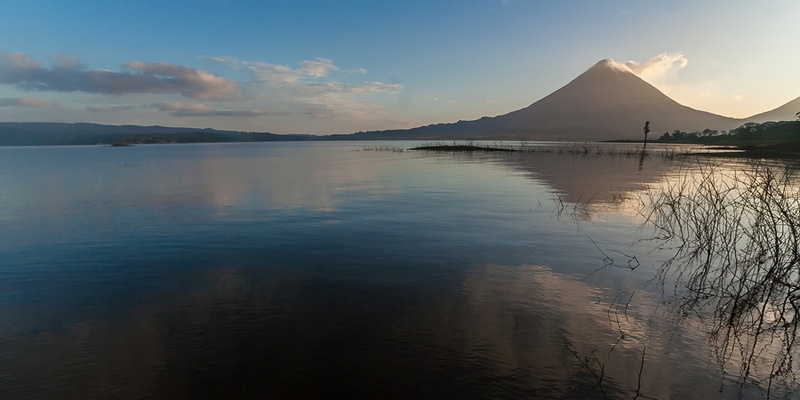 Pedal Board beneath Arenal Volcano
Pedal boarding (yes, pedal, not paddle) is the latest addition to the Costa Rica water sports scene, and it's the perfect way to combine sport and sightseeing at Lake Arenal. The iconic Arenal Volcano, perhaps the most memorable sight of all Costa Rica tours, creates an impressive backdrop and dried lava from previous decades decorate the lake's shores.
On a pedal board tour, there are plenty of opportunities to dock and explore the shoreline. Plus, since the boards are powered entirely by riders' legs, it's much easier to go farther and longer than it would be on a stand-up paddle board or kayak. The best part is the flexibility to step forward for a gentle, easy pace or move backward to find a faster, more challenging workout.
No matter how hard you choose to work or how fast you glide on a pedal board tour, your arms will remain free to steer toward each new stretch of rainforest and point out the sloths, toucans, monkeys and iguanas watching you from the trees!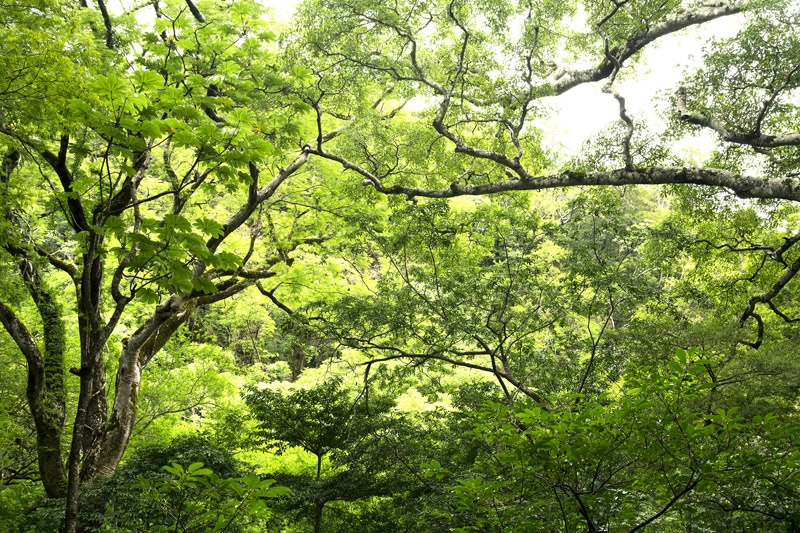 Zipline over Monteverde Cloud Forest
Only 160 tourists at a time are allowed inside the Monteverde Cloud Forest, a rare type of rainforest characterized by misty, low-lying clouds and thick carpets of mossy epiphytes covering colossal trees. The special biosphere and its six distinct ecological zones are protected by a private nonprofit, creating an oasis for a remarkable array of biodiversity. Resident wildlife includes tapirs, monkeys, jaguars, and quetzals (the iridescent blue-green national bird).
A visit to Monteverde is a must for all trips to Costa Rica, and the Cloud Forest Sky Trek provides an exhilarating complementary birds-eye perspective after hiking through the jungle. This particular sky tour is exceptional, with 2.5 miles of linear cable, ziplines up to 2,310 feet long and 480 feet high, two suspension bridges (197 and 262 feet high), an eight-story-tall observation tower, and three platforms overlooking the forest canopy. You'll never forget how it feels to soar between the clouds and neon green treetops above one of the planet's richest wildlife corridors.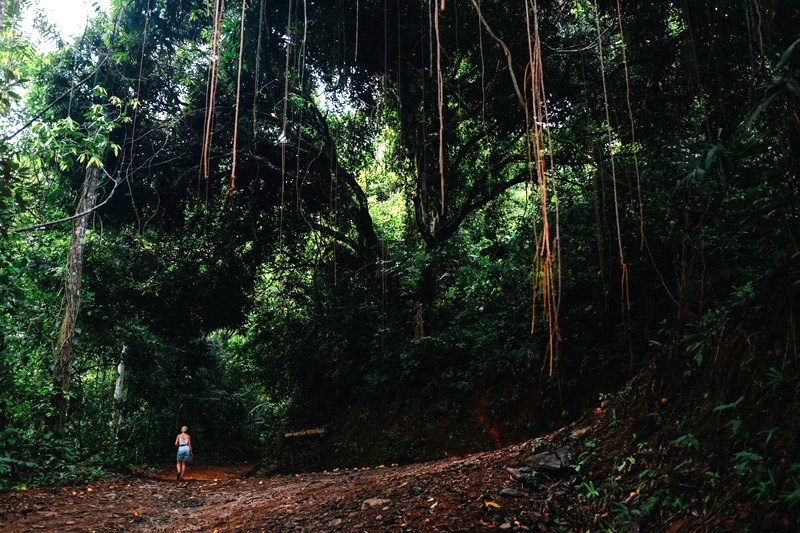 Hike through Corcovado National Park
Costa Rican photographer and seasoned guide Alex Arias has been giving tours throughout the entire country for decades, but he's only come face-to-face with a puma twice--and Corcovado National Park was the setting for both encounters. According to Alex, the park is Costa Rica's premier destination for up-close wildlife viewing because it's far off the beaten path, surrounded only by small fishing villages and surfing towns on the southern Osa Peninsula. This is where locals go to escape the crowds, and visitors come for an intimate introduction to what National Geographic has called "the most biologically intense place on Earth."
The very remote Sirena Ranger Station serves as a base for Corcovado forest treks, and day hikes usually include once-in-a-lifetime photo opportunities with native species like anteaters, tapirs, toucans, pumas and sloths. For another incredible wildlife immersion, visitors can take a boat from the peninsula to Caño Island, a biological reserve with a gorgeous sandy beach and a plethora of flourishing marine life.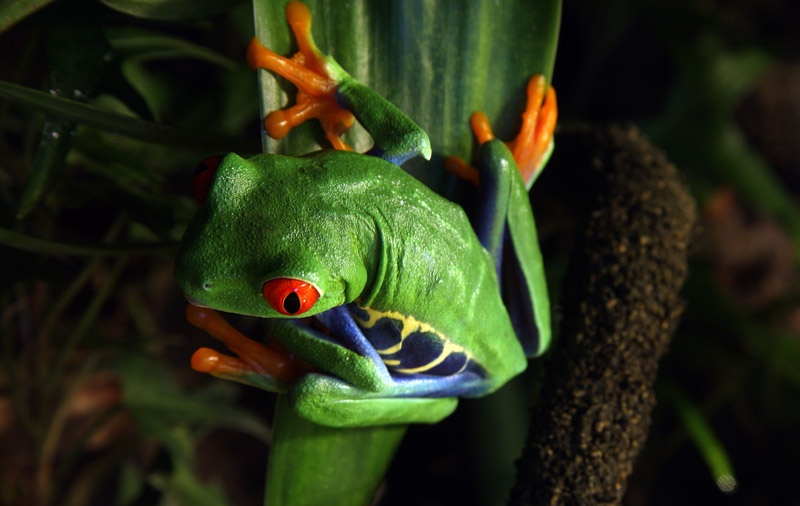 Step into Campesino Life at Santa Juana
Before things like cash crops, ziplines and pedalboards existed, Costa Rica looked like the Greentique Reserve at Santa Juana. The reserve's mission is to preserve rural mountain culture as well as native wildlife within the Talamanca Biological Corridor, and visitors are warmly welcomed to the lush time capsule. The property includes 12.5 acres of Pacific coastal forest with user-friendly trails, a tiny farm village with panoramic views of the Manuel Antonio coastline, mountainside coffee plantations and tropical fruit orchards. There's also a reptile and amphibian garden, crocodile lagoon, butterfly atrium, and meditation gardens.
Santa Juana offers a variety of guided tours, and a portion of the proceeds goes to heritage conservation and community reforestation projects. Day trip itineraries include jungle trekking with a naturalist guide, swimming in crystal pools at the Rio Rodeo waterfalls, catch-and-release tilapia fishing, riding on criollos (strong, steady South American horses), extracting cane juice with a local family using their oxen-driven trapiche (sugar mill), and canopy ziplining with rappels and a Tarzan swing. Lunch at the farmhouse is a highlight, featuring traditional recipes prepared by local families with ingredients grown on site. At the end of the day, each guest is given the opportunity to adopt a tree on the reserve and encouraged to visit again and again on Costa Rica tours to come.
For the abovementioned tours and more, check out our custom Costa Rica itineraries. Keep in mind that the Costa Rica adventure scene is constantly evolving, so get in touch us to learn about the latest and greatest tours coming available.


Take it from Aaron, who recently traveled with us:
We took our kids to Costa Rica and had an amazing trip, and GBC was a BIG part of that! The agent we worked with is VERY knowledgeable about the country and had some fabulous recommendations for us. Every step of the trip was well-planned, and we even moved around quite a bit in the country. All the transfers were seamless, and the hotels that they recommended were really great. We will definitely use GBC for our next trip - highly recommend them. See More Reviews