Colombia is a vibrant, multicultural country with a rich and tumultuous history. From the beginning, the geographic location of Colombia made it a main port of travel for Caribbean and Mesoamerican people - it was always an ethnically diverse place. Any Colombia Tour would be remiss without some exposure to the incredible history, culture and traditions of this country.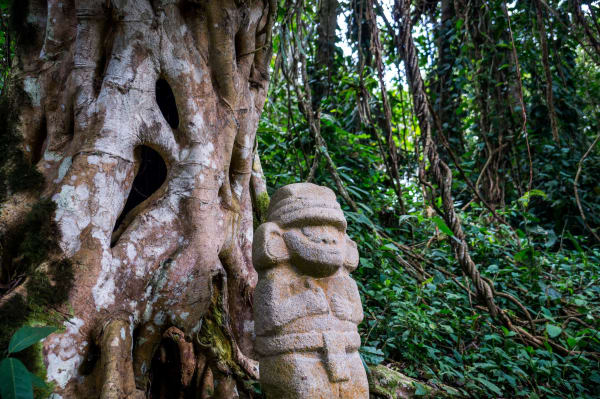 A Brief History of Colombia
The oldest ceramic art in all of the Americas was found here, some dating as early as 3100 BC. Other noteworthy archaeological discoveries include large stone-cut works in the form of monoliths, and incredible gold work by the Zenu people. With the arrival of the Spanish in the 16th century, indigenous people were enslaved, and African slaves were introduced, adding to the intermingling of different cultures. From this, the most popular form of music in Colombia and arguably all of the Americas was born - Cumbia. Starting as a drum-based African slave music, evolving over the years to include influences from the indigenous Colombian tribes of Kuna and Kogui with the addition of flutes, and finally Spanish guitar, Cumbia is a defining cultural characteristic of Colombia.
Colombia gained independence in 1819 with Simon Bolivar leading the charge, but the next century saw fracturing of the immense territory - Venezuela, Ecuador, and finally Panama would all gain independence, leaving the current borders we know today as the extent of the country of Colombia. Intense civil wars persisted through the 1900's, with great difficulty maintaining peace - and then of course the Narco wars of the 1970's and 1980's further battered the region with violence. The death of Pablo Escobar in 1993 marked the beginning of Colombia's healing, and a long period of rebuilding began. Today, Colombia enjoys a lasting peace, and has truly come to thrive, making it a top destination choice for millions of travelers every year.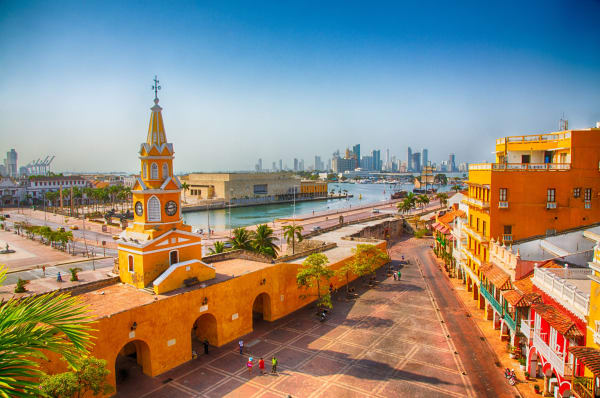 Why Visit Colombia
There are so many reasons to visit Colombia - not least of which are the incredibly diverse landscapes within the country. From snow capped Andean mountains, white sand Caribbean beaches, European Colonial architecture in the cities, the gorgeous rolling hills and charming local villages of the Coffee Country, Amazonian jungles, wetlands, and tropical cloud forests, desert savannas, and coastal marine areas of the Pacific, Colombia truly has it all from a nature perspective. As the most biodiverse country in the world by square kilometer, over 56,000 species of flora and fauna thrive in the wild, as well as over 50 designated National Parks. Jaguars and Pumas, 6 species of turtles, Andean Condors, Humpback whales, Amazon River Dolphins, Capybara, Caimans, Macaws, Capuchin monkeys, and Mountain Tapirs are just a few of the animals that call Colombia home. No Colombia tour would be complete without some exploration of these amazing and beautiful natural wonders and wildlife.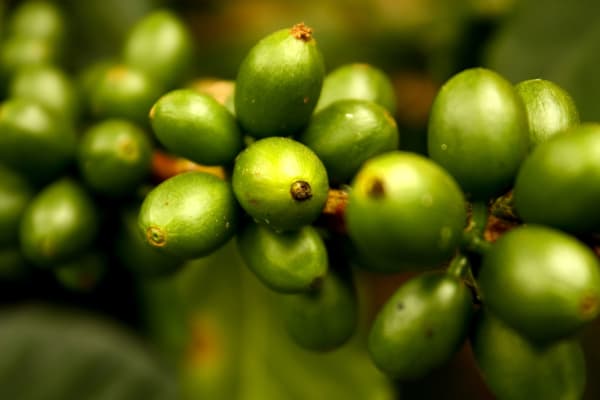 Colombian Cuisine
Colombia's food is just as diverse as the scenery and culture, and varies by region. In the Coffee Country and Antioquia, arepas with cheese and butter are the most common snack, while Bandeja Paisa is the typical main course. Bandeja Paisa is served with rice, beans, avocado, fried plantains, ground beef, pork rinds, a fried egg, and an arepa. The signature drink of the region is Tinto Campesino - black coffee made with raw cane sugar water. In Cali, the main dish is Sancocho de Gallina - a soup of chicken, corn, yucca, plantains, served with cilantro and a chicken leg in tomato and onion sauce. The Caribbean Coast's food is mainly spicy seafood, for example, Pargo Frito - a whole fried snapper, Cazuela Mariscos - lobster and fish soup, and most dishes are served with coconut rice and fried plantains. In the central region including Bogota, the main course is Ajiaco - a hearty soup of potatoes, chicken, corn, and sour cream. Another typical soup of the region is Caldo Castilla - a beef broth base with potatoes, and a whole piece of beef on the bone. Andean and Amazon regions see foods typical of Incan culture, such as Cuy Asado (broiled guinea pig) and Patarasca de Pescado - a whole river fish wrapped in Cachibou plant leaves and grilled.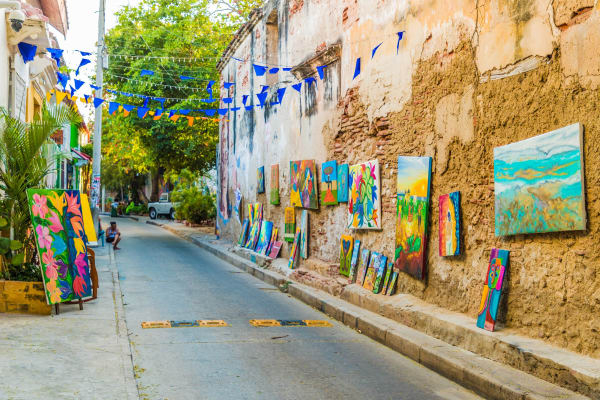 Colombian Culture: Fiestas and Festivals
Most notable in Colombian culture is the constant partying! With 18 long weekends (Monday holidays) nationally, and more celebrated regionally, there is always a festival or celebration happening in Colombia. While Carnival is only technically 4 days of parades featuring exotic costumes, floats, salsa music, food and drink, and Rumba music, a variety of events and festivities begin well over a month beforehand. For Semana Santa, or Holy Week leading up to Easter, the entire country is closed and many people visit churches around the country, or plan their family holiday. During this time, large processions of people carrying statues and scenes of biblical stories can be seen marching through the streets. Independence, All Saints, Sacred Heart, and even the Immaculate Conception Days are all long weekend celebrations with outdoor parades, decorations, music, dancing, and plenty of food.
Many different regional festivals also take place - including the Feria de Flores, or Flower Festival in Medellin during the first week of August annually. During these days, the city is full of displays and competitions, and the villagers proudly march through the streets with the region'sa most beautiful flowers on their backs. The Feria of Cali, or Cali Fair, is an enormous celebration originating in Spanish bullfighting. Today, it's one of the world's foremost Salsa music and dancing events, and it starts on Christmas and goes through January 6th. The Manizales Fair focuses on concerts, exhibitions, bullfighting, and an international coffee pageant where the traditions of Colombian coffee are displayed. Bogota's International Book Fair is a 2 week affair, and remains one of Latin America's most important literary and cultural exchanges annually. Thousands of writers, publishers, and editors come from all over the world to participate in the workshops, concerts, food and drink, and of course Colombia's own Gabriel Garcia Marquez (author of One Hundred Years of Solitude) is always celebrated! Christmas is arguably the largest celebration in Colombia all year, and the entire country is intricately decorated for the entire month of December. The Christmas festivities kick off with El Dia de las Valitas, or Day of the Little Candles on December 7th, when families light up the streets and windows with millions of candles and welcome the Christmas season. Fireworks and traditional foods like Bunuelos (Colombian fried donuts) and Christmas Tamales are made throughout the country.
With so many incredible experiences on offer, it's no wonder that Colombia has exploded in popularity with travelers the world over - the number of visitors has grown over 300% since 2006. Whether you visit for the unreal natural scenery and wildlife, the local food and cultural activities, the burgeoning and diverse art scene, or any one of the wonderful and brightly colored festivals throughout the year, Colombia does not disappoint and should be at the top of any travelers list.