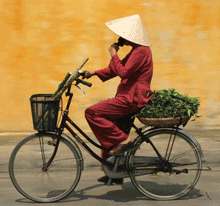 Vietnam appeals to a wide range of travelers with seemingly limitless options including cruises along Halong Bay, bustling cities like Ho Chi Minh, beautiful beaches, and hill villages. Soak up the culture of Vietnam by exploring some of the off the beaten path locations. Our partner in Vietnam is locally owned and operated, with a focus on sustainable travel and creating a more authentic experience for travelers. The focus on cultural immersion includes treks and excursions to remote areas involving local communities, supporting local economies and observing local customs.
Off the Beaten Track in Halong Bay
Discover the beauty of Halong Bay away from the crowds on a traditional junk. You will go off the beaten track in Halong Bay and take a private wooden junk with its own docking area and cruise through the quieter areas of the bay to Bai Tu enjoying the scenery of floating villages, limestone peaks and hidden caves. The private junk has a maximum capacity of eight people, ensuring you will have an unforgettable cruise along Halong Bay. You will stop along the way to swim at private beaches, kayak the less visited caves, and visit a fishing village.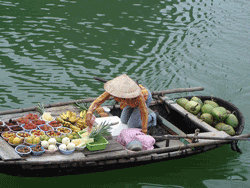 Vietnam Northern Overture
Explore the rich culture and beautiful environment with a northern Vietnam tour. Begin your journey by discovering the history of Vietnam's capital city, Hanoi, the "Paris of the Orient." You can visit the Temple of Literature, the first university in Vietnam dating back to the 11th century. Additionally, the Ethnology Museum offers an excellent overview of Vietnam's 54 distinct ethnic groups. The city's architecture is another highlight, as it is a mixture of French colonial style, social realism, pagodas and communal houses with many Chinese features. Following, travel to Lao Cai and the mountains of Sapa where you will have the opportunity to mingle with the local villagers. You can begin by visiting a market frequented by the minority peoples. The markets that we choose are not only for buying and selling, but also used as a community gathering place for ethnic minority people to meet and exchange news. There will be plenty of color and authentic costumes! This northern Vietnam itinerary offers the very best of Vietnam in a limited amount of time.
Mekong Delta Experience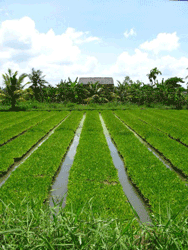 If you want to explore the Mekong Delta we have the perfect itinerary, filled with rich culture, lush flat floodplains, complex waterways and friendly locals. The highlights include a Mekong River cruise, visits to floating markets and fishing villages, a traditional family home stay, and cycling through rural villages of Vinh Long. After you disembark the boat you will explore a small village and visit a dried longon (tropical tree) factory, fruit gardens and orchards. You can visit local beekeepers on their farm, enjoy some of the delicious tropical fruits, watch a traditional music show and ride on a sampan (wooden boat) through the small canals. Then you end the day by meeting your host where you will spend the evening at a traditional home stay. The focus on cultural immersion allows visitors to truly understand and appreciate their host country.
All of our accommodations are hand-selected, offering a wide range of unique lodging options to provide you with the highest level of quality, service and flexibility. Fill out a Vietnam tours form online or give us a call at (866) 577-2462 to start planning your Vietnam trip!