Our new Travel Specialist, Michelle Barth, spent 2 months traveling throughout Southeast Asia. She took a biking tour in Chiang Rai and discovered delicious food in Ubud, Bali. Here she shares with us one of her favorite locations in Thailand, Koh Lanta.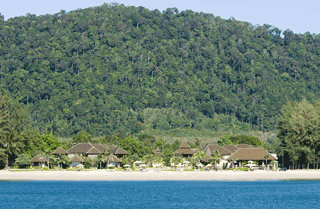 With Thailand still attracting approximately 15 million tourists a year, most travelers head down south to soak up the sun on some of the world's most famous beaches. Tourists have been flocking to destinations like Phuket, Koh Samui, Krabi, and Koh Pha Ngan for years. Yes, these popular spots have some of the best beaches, but an overdeveloped beach flooded with tourists isn't my ideal vacation experience. If you are wondering what Phuket may have been like 10+ years ago, get off the main tourist track, and head to the beaches of Koh Lanta.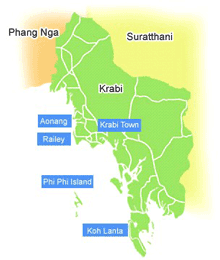 Located in the most southern part of the Krabi providence lies the islands of Koh Lanta. Most tourist find there way to Koh Lanta via boat from either Phuket, Ao Nang (Krabi), or Koh Phi Phi. Koh Lanta consists of several islands, the two largest being Koh Lanta Noi and Koh Lanta Yai. Koh Lanta Yai is Krabi's largest inhabited island. It is approximately 18.6 miles long and approximately 3.7 miles wide, with most development on the west side of the island from north to south. The west side consists of 11 white sand beaches four of which are un-touched and secluded. A general rule for the island is the further south you head, the less crowed the beaches. Even during peak tourist season, the long beaches remain semi-deserted, creating an ideal location for those looking for a laidback, quiet atmosphere.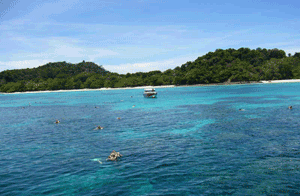 Ko Lanta has accommodation for just about every budget, from luxurious sustainable travel options to beach bungalows, and everything in between. Our Thailand tours options offer travelers luxury accommodations surrounded by vibrant natural landscapes. Koh Lanta remains off the "package tour" radar; so many astounding deals can be had, especially in the off season. Weather in Koh Lanta is tropical, with 2 main seasons; the hot season from January to April and rainy season from May to December. Temperatures range from 77ºF to 90ºF.
There is no shortage of activities on the island. Koh Lanta is quickly becoming the dive base of choice for divers visiting Thailand due to its close proximity to many of the best dive sites in the region. Other activities on the island include: sun bathing, island hopping, elephant trekking, fishing, massage, water sports including kayaking, golf, trekking, and Thai boxing.
If you're looking for an island that remains largely untouched, with a laid back beach vibe, Koh Lanta is worthy of a visit. Perfect for those looking for fewer crowds and more relaxation and culture, Koh Lanta's unspoiled natural surroundings should not be missed. Start planning your Thailand tours today by filling out our custom tours form online or giving us a call at (866) 577-2462.