Head splitting headaches, dizziness, nausea, fatigue, loss of appetite. Most people don't realize they have been feeling the symptoms of altitude sickness until it is already upon them. Throughout the world, trekking in higher altitude rewards you with stunning mountain views and unforgettable memories as you venture onward. With these rewards comes challenges such as correctly acclimating to the higher elevation. Destinations such as Mount Kilimanjaro or Machu Picchu are on every adventurer's bucket list, just keep in mind to prepare before being hit with altitude sickness while on the trail.
May it be the roof of Africa, the steep steps of the Inca Trail or visiting tea houses throughout the Himalayas, preparing correctly makes every trip into the mountains more enjoyable. We have asked our Trekking Expert to share some key points to keep in mind when preparing for your trip.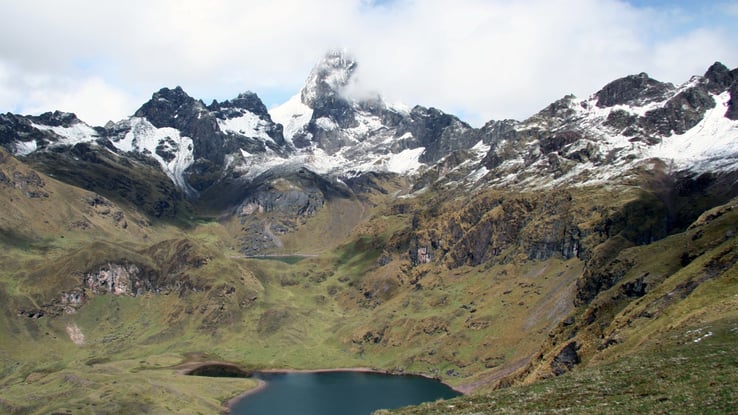 Acclimate
One of the best ways to prevent altitude sickness is to properly acclimate prior to heading off on the trail. Upon arrival, take a few days at leisure to allow your body to adjust to the higher altitude. This is a great time to explore local sites or immerse in the culture. For example in Peru, you may want to visit the city highlights and surrounding ruins. Learn how your body adjusts to the altitude and listen to it.
Hydrate
In addition to spending ample time acclimating, the second best thing to do is stay hydrated and replenish as much as possible. Usually with high altitude comes dry air so keeping yourself hydrated is essential. Stay away from caffeine or alcohol and make sure to have a couple re-hydration salts handy
Prepare
Even though Altitude Sickness does not discriminate by fitness level, age or body type, being prepared physically will allow your body to quickly adjust to the higher elevation. Hikes such as the Machame Route on Kilimanjaro or venturing through the Andes to get to Choquequirao and Machu Picchu, are quite physically demanding. Conditioning does not happen overnight and planning a training routine months in advance will help prepare for your trip. Start small to gauge where you are physically and slowly increase distance and elevation until you are comfortable hiking for up to 6 hours with elevation gain and loss.
Medication
If you have had experiences with Altitude Sickness in the past or are concerned about getting altitude sickness, you may want to visit your doctor before your trip. Your doctor is able to go over common symptoms to be aware of and/or recommend Acetazolamide, known as Diamox, which is one of the more common drugs prescribed for altitude sickness. Other medication such as ibuprofen can help relieve headaches caused by altitude sickness but check with your doctor first.
Natural Alternatives
There are a hand full of natural products that help cope with and alleviate altitude sickness such as ginger, chocolate or tea. Candied ginger is an easy snack to pack for the trail and is very helpful in relieving nausea and loss of appetite. Chocolate helps as well is it is easy to eat and is packed with energy useful for hiking.
In countries such as Peru, Bolivia and Ecuador a local leaf is very helpful against Altitude sickness, the Coca Leaf. This wonderful tea has been helping locals fight off altitude sickness for hundreds of years and the sacred plant is by no means a drug. Upon arrival in Cusco, most hotels will provide a cup of hot coca tea (coca leaves steeping in hot water) which helps relieve headaches as well as stomach aches.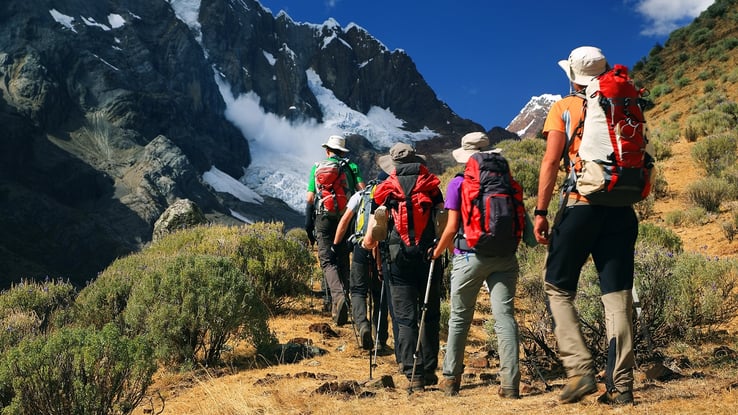 Regardless of what mountains you are planning to tackle, preparing ahead of time and giving yourself plenty of time to acclimate will make any high altitude trip more enjoyable. Throughout the world adventures await. Visit the Andes of Peru and Ecuador in South America or combine a Serengeti Safari with the tallest peak in Africa. Contact one of our Travel Specialists by clicking the 'Start Planning' button below to see how you can start planning today.