Inca Trail, Peru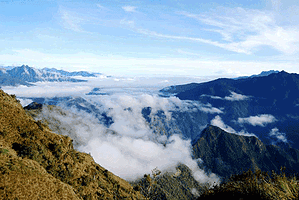 Inca Trail Tours are one of the most famous treks in South America. The 26 mile hike offers travelers natural beauty, culture, and adventure. Hikers will experience beautiful mountain scenery, lush cloud-forest, subtropical jungle, and of course an incredible mix of Inca ruins. Culminating the challenging trek is the arrival at the ancient Inca site, Machu Picchu. Travelers should anticipate spending at least 2 full days in Cusco prior to the hike in order to adjust to the altitude. The best time of year to hike the Inca Trail is during the dry season, which lasts from May to October or November. The rainy season is from December to April, and the trail is closed in February due to heavy rains. However, light rain at Machu Picchu is not uncommon year round. Day time temperatures can range anywhere from 50-82ºF, with night time temperatures from around 32-50ºF.
Mount Kilimanjaro, Tanzania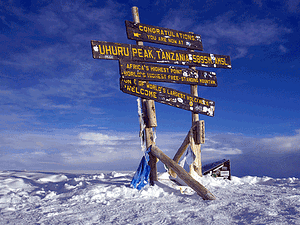 Tanzania offers incredible wildlife and natural beauty. Climbing Mount Kilimanjaro is often a highlight of the Tanzanian experience. Mount Kilimanjaro is a volcano that rises from the African plains. At 19,340 feet it is the highest in Africa and can be climbed any time of the year. The Machame route is one of the best and most affordable climbing routes on Mount Kilimanjaro. The trek begins by passing through cultivated farmlands. Hikers will then rise through tropical rain forest onto alpine meadows and finally barren landscape leads to the snow capped summit. It is popular option for trekkers on Tanzania safari tours who want to take their time and enjoy the journey, watching the sunrise and set over the Great Rift Valley. Dan and Audrey from Uncornered Market give a great day by day account of their Mount Kilimanjaro trek.
Annapurna Circuit, Nepal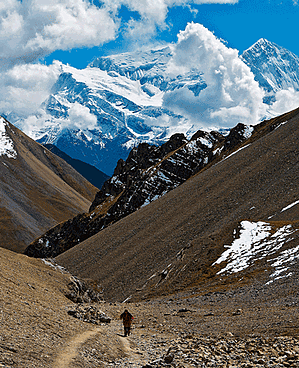 Nepal offers some of the best trekking in the world. Adventurers can trek Nepal for just a few days or a month or more. Annapurna Circuit is one of the most beautiful treks in Nepal and one of the best hikes in the world. The trek goes counter-clockwise from Besisahar to Nayapul and reaches its summit in Thorung La pass at a height of 17,769 feet. The trek goes through many mountains including Manaslu, Langtang, Himal, Annapurna, and passes through the world's deepest gorge. Within this small area there are dozens of ethnic groups with their own dialects, culture, and traditions. There is also diverse landscape from sub-tropical lush green valleys to alpine valley, deep gorge to high mountains. Global Basecamps Nepal Treks include local sherpas as guides, interpreters, cooks, and camp staff. Porters, horses, or yaks will carry food, fuel, and camping equipment. At night you can sleep in either tents or local lodges known as tea-houses. With the best months for trekking in Nepal approaching (September-December) now is a great time to start planning your custom tour.
Torres del Paine Circuit, Chile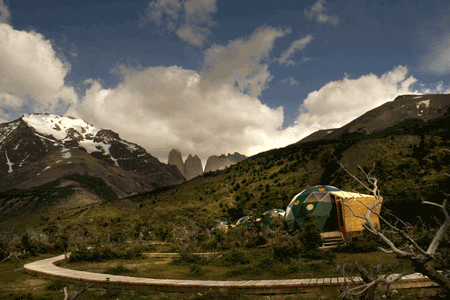 Those looking for blue glacial fields, dramatic alpine landscapes and jagged mountains should hike the Torres del Paine Circuit in Chile's Patagonia region. Torres del Paine was declared a UNESCO World Biosphere Reserve in 1974 and appeals to nature lovers, hikers, and trekkers all over the world. The 52 mile, 10 day loop is located 1,500 miles south of Santiago, Chile. This trek will give you unforgettable views, including the incredible pink granite that Torres del Paine is famous for. This region is known for harsh weather so be sure to pack appropriate gear. Global Basecamps offers travelers the option to stay in the Ecocamp Suite Domes in Torres del Paine National Park, so that travelers can enjoy daily excursions while still being able to return to a comfortable bed.
Tiger Leaping Gorge, China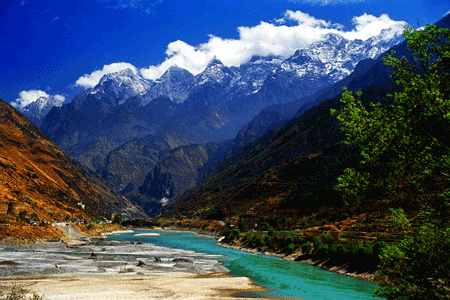 China is a great option for your next ecotourism vacation and offers travelers incredible hiking, trekking, river rafting, scenery, and unique culture experiences. Tiger Leaping Gorge is a 9 mile gorge located along the Yangtzee River in China, between Jade Dragon Snow Mountain and Haba Xueshan Mountain. Located 40 miles north of Lijiang, it is about a 2.5 hour bus ride. This trek passes through some of the most beautiful and diverse landscapes in China, traversing lush canyon, forest, farmland, waterfalls, and quite villages. Tiger Leaping Gorge is one of the world's deepest river canyons and offers a beautiful view and picturesque hike. The trail is 14 miles and there are guesthouses along the way, should hikers want a place to sleep. The trail is generally done in 2 days. Local legend states that a tiger narrowly escaped from a hunter by jumping across the river, hence the name Tiger Leaping Gorge. To begin planning your next trekking adventure, give us a call at (866) 577-2462 or fill out a custom tours form online.