Below are four great trip planning tools that can help you budget, plan overland travel, search for the best events worldwide, and provide helpful packing tips.
Eardex -AirTreks recent blog post introduced us to this great travel budget tool. Eardex, or the Earth Index, provides information on the cost of living around the world. Eardex shows the cost of living in different towns, cities, regions, and countries by listing local prices of popular products and services, such as the price of hotels, eating out, and public transportation. Eardex users provide the data used to find these local prices and the service is free. Eardex is useful to all types of travelers, whether you're a backpacker, expat, or luxury traveler the tool allows you to accurately budget your daily expenses.

Seat61- We often encourage slow travel, as it allows travelers to have a more authentic cultural experience, and of course because it isn't as harsh on the environment. When you're not jetting from one city to the next every couple days you can soak up more of the culture and natural beauty of a country.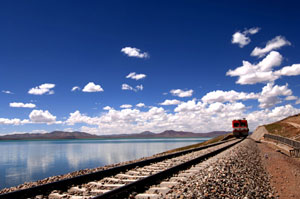 Overland travel is a great way to see some aspects of a country that you wouldn't normally experience by flying. Seat61 provides comprehensive information on train and ferry travel worldwide. The website aims to provide helpful information to people that want to travel by train or ferry but can't find the information through commercial websites. As more people turn to ecotourism travel options, or simply don't want to deal with the hassles of flying, overland travel has become a great option and Seat61 does a great job of providing information to make train of ship travel easy.
WhatsOnWhen- Whatsonwhen is a worldwide events guide from Frommer's. Search for the best events, festivals and shows around the world and plan your trip accordingly. Frommer's travel experts have sought out the best events, festivals, and parties from around the world and share their insider information on Whatsonwhen. The website lists thousands of events in over 150 countries. Whether you want to witness the Great Migration on a Tanzania safari, experience the Harbin Ice festival in China, or go to the Abu Dhabi Music and Arts Festival Whatsonwhen can help you coordinate your travels around any event of your interest.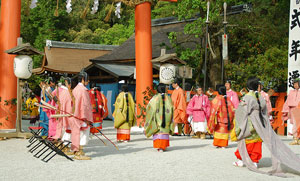 The Universal Packing List-Packing light may not be a major issue for travelers going on short term trips, but for travelers going on round the world trips packing light is an important factor. Regardless of the duration of your trip, traveling light helps make your travel experience a little less stressful by providing more flexibility, eliminating baggage fees, and minimizing your impact on the environment. Less baggage means less fuel used. Creating a packing list is one of the best ways to ensure you do not over pack. The Universal Packing List creates a custom packing list dependent on factors such as the length of your trip, temperatures you'll be in, whether you are traveling with kids, the size of your bag, etc.