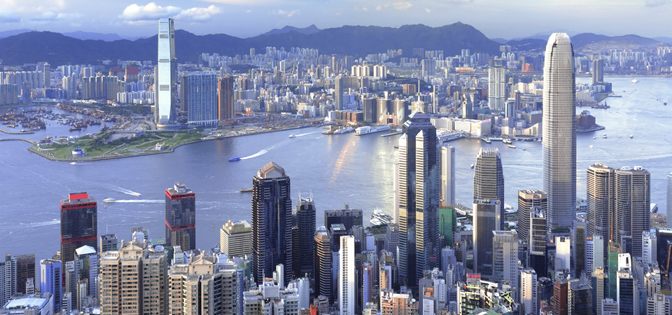 In our "24 Hours In" series, we present ideas for how to spend a full day in a featured city. The cities we'll be covering include places often traveled through, but not in. These cities often act as international flight hubs, and layovers can extend from hours to a full day at times. So if you're in a city on your way to or from your destination, following are some of our favorite things to do there!
If you're planning China tours with Global Basecamps, or really any country in Asia, you'll likely spend layover time in Hong Kong. Hong Kong is famous for its multiple personalities. A British colony for nearly 150 years, Hong Kong still retains a western atmosphere in an otherwise eastern part of the world. In fact, mainland Chinese still struggle to fully relate to and integrate with Hong Kong culture. In many ways, it is seen by mainland Chinese as a different place entirely.
Its multiple personalities can be seen in its districts, which are as diverse as its people. Even its landscapes are not limited to steel city; green mountains and rocky islands surround the urban center, making for a number of exceptional hiking routes. Its food does not disappoint in the diversity department either. Hong Kong sees itself as a global culinary leader, and boy does it live up to the title with both its Chinese, Asian, Western and otherwise international restaurants. Additionally, Hong Kong acts as a global culture center with its art, music and architecture borrowing from all to create something uniquely Hong Kong.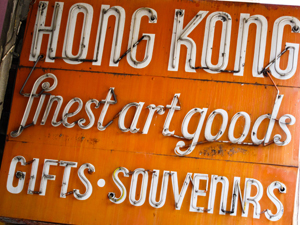 Explore Hong Kong
We're going to assume that as a travel enthusiast, you know the first step to exploring a city. Just start walking! Hey - you have twenty four hours to spend here, and there is no better way to see a city than taking your time on foot. For a city known for not being easy on wallets, simply walking and seeing the sites, smelling the scents, and hearing the sounds is also your least expensive option.
If you're looking for more mobile exploration, Hong Kong's tram system is hard to miss. Its double decker trams will not only take you through parts of the urban center, but out into the surrounding region relatively quickly. One tram in particular will take you to The Peak, from which one can enjoy arguably the best view of the city as well as a number of hiking trails. The Peak tram is located in the Central district, and will take you through the artsy district of Soho on your way up the famous mountain. Alternatively, the Star Ferry is an inexpensive way to see Hong Kong's bay and get some amazing photo ops of the city's skyline both during the day and at night.
If you want to get out of the big city and really stretch your legs, there are hundreds of kilometers of hiking trails around the city. We recommend heading out to Lamma Island, where a few beautiful hours of hiking can take you through fishing villages, past small temples, and into some of the best seafood in the area. This trail alone is proof that there is more to Hong Kong than just a concrete city!
What to Eat in Hong Kong
This section is important, as eating should be a huge part of your time in Hong Kong. Finding a good restaurant here will be the least difficult part of your time here. The general rule when traveling is to look for the restaurant with a long line of locals standing outside. Like any of the world's biggest cities, food plays a huge role in people's lives in Hong Kong. Residents go out for lunch or dinner almost daily.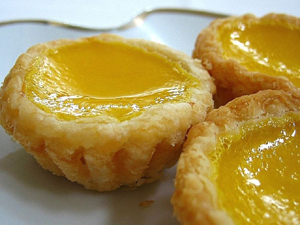 For eating on a budget, street food can be found on any street with pedestrian traffic, though these booths are quickly being ushered indoors by city administrators in an effort to make streets more presentable. One can still find curry fish meat balls, shark fin soup, egg waffles and various other local dishes at street stalls on busy streets.
Inexpensive food can be found everywhere, but has largely moved indoors and off the sidewalk. Local cha chaan teng (tea & food halls) offer delicious, inexpensive breakfasts and lunch, much like diners in America. Tea, coffee, and rice dishes with various meats are all offered, as well as more familiar eggs and toast. Expect to pay around $10-12USD per person for a good meal here. Good dim sum can be found for as little as $1USD for breakfast and lunch. Wonton noodles are a Hong Kong resident's comfort food and can similarly be found in most restaurants.
As quality of food increases, prices get harder to estimate, but great food is available at $25-50USD per person. Korean hot pot is a popular local choice, as well as sushi. Western restaurants tend to be the more expensive option, and can be found in higher concentration in Central and Soho. Expect to pay $50USD per person minimum in a western-style Hong Kong restaurant, and as much as $200USD per person if you'd like a night of fine dining.
Tea time is a relic of British influence in Hong Kong, and the early afternoon will see locals enjoying egg tarts, sandwiches, veggies and cheese with their hot or iced tea.
A Few Hours in Hong Kong
Have less time in Hong Kong than you'd like? Some travel to Hong Kong exclusively for the shopping, with good reason. One can spend twenty four hours here perusing, haggling and buying. The classic tourist shopping destination is in the Kowloon district. The Temple Street Night Market is a lively, colorful, bright, and exciting experience. Pirated movies and music, cheap clothing, watches, fake labels, they're all here. This is the quintessential Asian street market experience and should not be missed if you find yourself in Hong Kong after sundown.
Hong Kong Park is worth your time if only because you will not find another place like it on this planet. This is the most purposefully artificial open-air park in the world. Bookmarked by steel skyscrapers on one end and stone mountains on the other, this is a photographer's dream. From the indoor games hall, to the tai-chi garden, to the various museums and conservatory, this is a classic urban park on-par with the great urban parks of the world.
For those on tours to China looking to learn more about the history of Hong Kong, the Hong Kong History Museum is an aptly named destination. Not only fascinating for its exhibits on archaeology, ethnography and local history, this is also a fascinating study on how Hong Kong presents itself. For a city whose culture is notoriously difficult to define, this is one museum's attempt to do just that.