If you are thinking of traveling in 2018 and are not sure where to go, Namibia is a must see destination. We are excited to share that many extremely popular Namibia safari itineraries will be offered for 2018.
Our ulimate Namibia safari has multiple departure dates from February through December, 2018 and incorporates a wide variety of activities, destinations and unique lodging over 10 days. Travelers will have the chance to experience the magnificent and memorable country of Namibia in their own very personal way. Throughout the itinerary, you will be led by an experienced and professional safari guide, who will introduce you to the unique wonders of this country and showcase the best of the best, without any stress.
Highlights:
Stay in some of Namibia's Tree Tops, Rock Enclaves and Eco-Camps
Travel with one of Namibia's most reputable and well-known naturalist guides.
Stay in the only camp inside the world's 4th largest National Park.
Climb some of the world's highest free-standing sand dunes.
Sea kayak with seals and dolphins on the Skeleton Coast (alternative option ski boat).
Track for desert-adapted elephants in ephemeral river systems.
Visit the UNESCO World Heritage Site at Twyfelfontein.
Visit an authentic and remote Himba settlement.
Memorable and exciting guided game drives within the renowned Etosha National Park, from the vantage point of a specially modified, air conditioned 4x4 with pop tops.
Explore 2 very different parts of Etosha by spending time on both the Etosha Heights and Onguma Private Game Reserves.
Sleep in the tree tops overlooking one of the most productive waterholes on the Onguma Private Game Reserve.
Sossusvlei
The most frequently visited section of the massive 50,000 km² Namib Naukluft National Park has become world renowned as Sossusvlei. Famous for its towering apricot colored sand dunes that can be reached by following the Tsauchab River Valley, this landscape is a photographers dream. Sossusvlei itself is actually a clay pan set amidst these star shaped dunes which stand up to 300 meters above the surrounding plains, ranking them among the tallest dunes on earth. The deathly white clay pan contrasts against the orange sands and forms the endpoint of the ephemeral Tsauchab River, within the interior of the Great Sand Sea.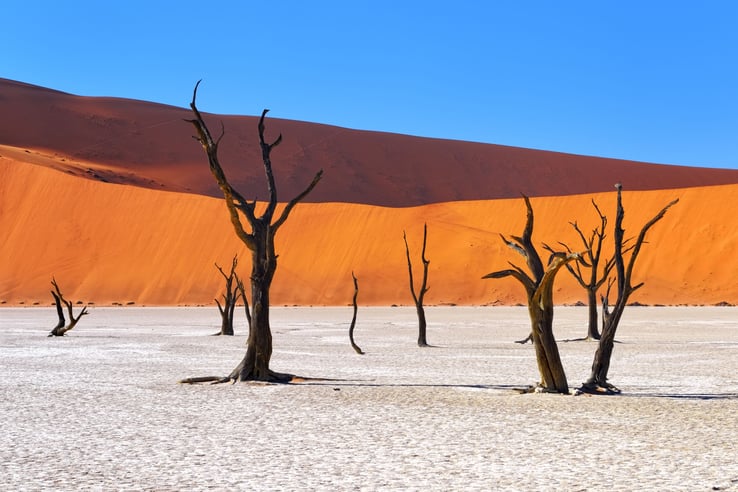 Damaraland
Damaraland is typified by displays of color, magnificent table topped mountains, rock formations and bizarre-looking vegetation. The present day landscape has been formed by the erosion of wind, water and geological forces which have formed rolling hills, dunes, gravel plains and ancient river terraces. It is the variety and loneliness of the area, in combination with the scenic splendor, which will reward and astound you. One can truly be given an authentic understanding of the word 'wilderness' here.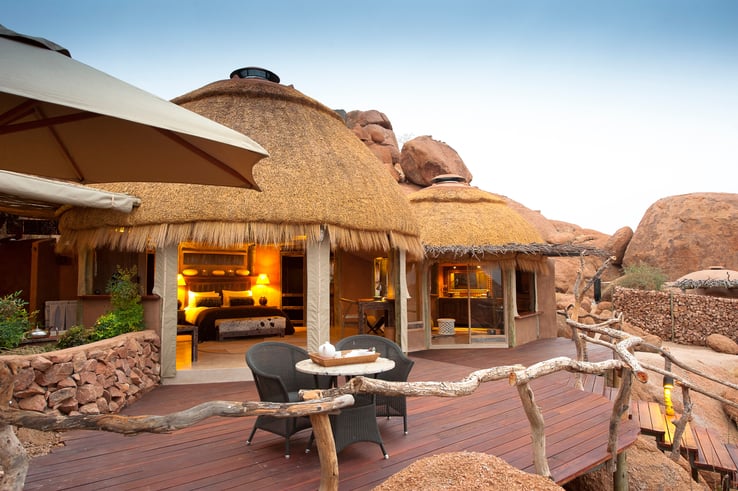 The Himba
The Himba, Tjimba and other Herero people who inhabit Namibia's remote north-western Kunene Region
are loosely referred to as the Kaokovelders. They are seminomadic pastoralists who migrate from one watering hole to the next. They seldom leave their region and maintain their culture with little to no change in generations.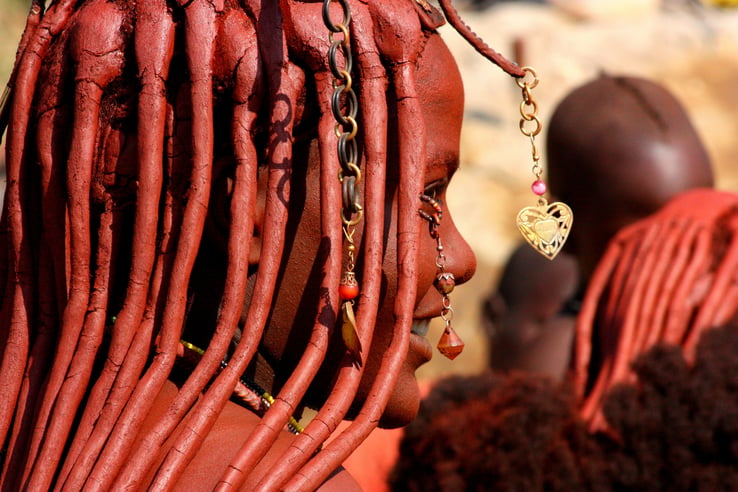 AfriCat Foundation
AfriCat Foundation, is a wildlife sanctuary which focuses on the research and rehabilitation of Africa's big cats, especially injured or captured leopard and cheetah.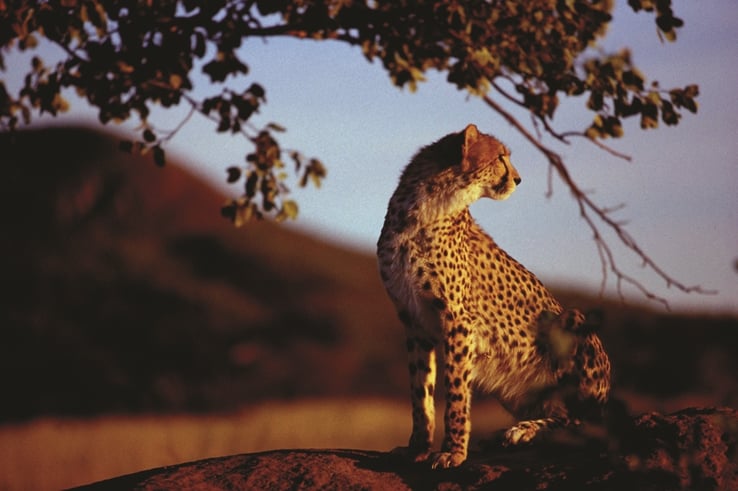 ---
With intimate knowledge of each destination and lodge you visit, your guide will share local insight and highlights while adding continuity and depth to your safari. The guides are what set the safari apart. Spaces are fixed and are already beginning to fill up for 2018, so contact us to be part of this magical experience now.