Recent Posts
Travel businesses are finally beginning to see a positive pattern in travelers since the US economy dropped in late 2008. Not only are the various sectors of the industry seeing growth, but also the travel agent is becoming a hot commodity yet again. Instead of waiting until the last minute to book flights and hotels for a vacation, people are beginning to book trips months ahead of time, specifically for the summer, demonstrating the hope that some have for this recovering economy.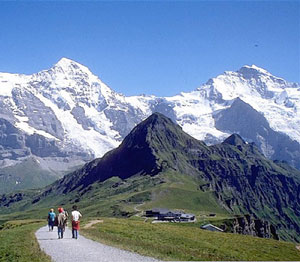 The Leisure Traveler
Travel agencies have seen a rise in business as people are ready to spend money on travel again. It seems there is a bigger desire to have a connection with someone, instead of something (the Internet). The American Society of Travel Agents reported in February 2011 that 51 percent of agencies saw their revenue increase, while 49 percent saw a rise in transactions since 2009. If travelers are going to put their extra spending money towards a trip, they want to make sure they get the most out of it, and the solution for that problem seems to lie in the hands of the travel agent. Whether communicating through email, over the phone, or face-to-face, the personal experiences that are delivered from the travel agencies help people feel more comfortable and reassured about their destination and travel plans. An agent is able to compile all the things the traveler wants to do with the places they want to see to create a custom tour that they'll remember forever.
Read More