Tanzania is an ideal safari destination, with incredible wildlife and pristine wilderness. Witnessing the Great Migration is one of the highlights of Tanzania tours. The great migration is usually in the Serengeti from December to September. During the dry months of December, January, and February the migration is a mass of hundreds of thousands of animals. While in the months of March, April, and May the migration splits up into different groups roaming around the Serengeti in search of fresh grasses. For the best wildlife viewing visit during the months of November/December to February and July to September. To avoid the crowds, consider planning your trip in May, June, or November. Here are a few of our Tanzania travel tips to consider when planning your safari.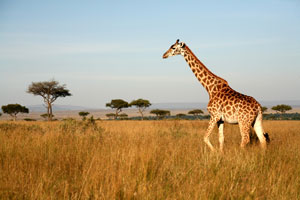 Dos
Pack light. Be sure your bags are less than 20kg, as that is the maximum weight allowed on most airlines. Bring a light suitcase that is easy to carry, as well as a small day pack to bring with you on safari drives to hold your camera, snacks, water, etc.
Wear neutral colored, lightweight clothes that dry quickly. Clothing in earthy tones does not attract insects and blends in with nature. Avoid black clothing, as it absorbs the heat. Bring a jacket for early morning drives and chilly nights.
Consider staying in a canvas tent, close to the wildlife and under the beautiful Serengeti night sky. Camping allows for great flexibility to explore more remote locations. Nasikia Luxury Camps are mobile camps that shift location, depending on the Great Wildebeest Migration. The luxury camps have ensuite bathrooms, running water, and hot showers. Whether you are looking for a luxury safari experience or are on a budget, we offer a wide range of camping options all allowing for prime game viewing.