In this first edition of our "Five Reasons" blog series, we'll list reasons you should love Tanzania. With future editions, we hope to write a list for every one of our Featured Destinations, and help you reach a decision for your next trip! Chances are, if we love a destination, you will too.
1. Wildlife, Wildlife, Wildlife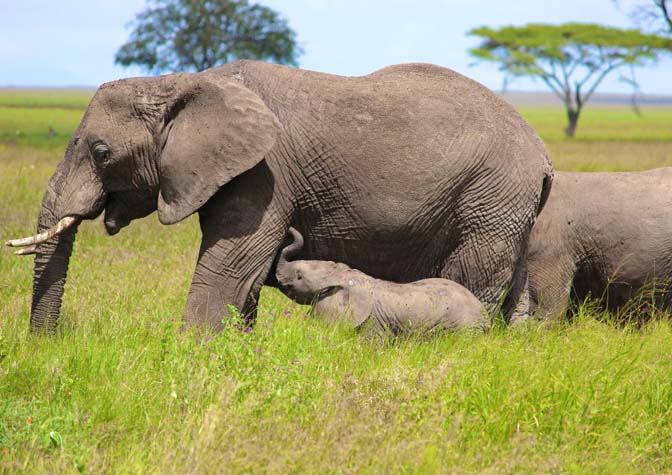 You have a lot of options when picking your safari destination in Africa. For a pure wildlife experience with unparalleled numbers of big game, herds of elephant, giant migrations of zebra and wildebeest, and black rhino, there is no better choice than Tanzania. We hire some world-class safari guides, so a trip to Tanzania will be an education in tracking game and finding the rarest animals.