Japan's Culture Through Ryokan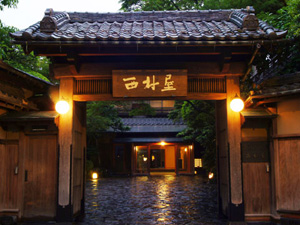 Few countries can claim their hotels as one of their main tourist attractions. Japan is different. Staying in a traditional ryokan provides insight into what Japan values: simple, well-made food, courteous service, tradition, a place that feels like home.
No one travels in Japan more than the Japanese themselves. Part of this is due to the values listed above, and part of this is because of the natural hot springs that dot the islands. Weekends at a hot spring resort are not just common, they're a necessary respite from the stress of urban living. Knowing this, it's safe to say that the country's best ryokan are located near the country's most popular natural hot springs.
And so we come to Nishimuraya Honkan Ryokan, a traditional yet luxurious basecamp in Kinosaki-cho, Japan.